The Secretary-General of NATO, Jens Stoltenberg, and US officials recently suggested that discussions are underway to supply Ukraine with the Patriot air defense system. Meanwhile, Ukraine is also in talks with other countries to replenish its stock of S-300 missiles.
In response to Stoltenberg's suggestion, Deputy Chairman of Russia's Security Council and Former President Dmitry Medvedev warned that NATO would make itself a 'legitimate target' by supplying the Patriot missile system to Ukraine, sparking World War 3 fears!
The Russian media is abuzz with articles discussing how sending the Patriot missile system to Ukraine is not a good idea.
One of the articles, originally written by Military Watch Magazine, has received a lot of traction, with various Russian-language media outlets republishing it.
This article is unique, as it seems to be trying to dissuade the US from sending the Patriot missile system to Ukraine by arguing against its efficacy compared to the S-300 missile systems that the Ukrainian forces are already using.
The article argues that Patriot is unlikely to fare significantly better than even the much older S-300 variants used by Ukrainian forces. It cited instances of Patriot's failure in Saudi Arabia against missile and drone attacks by Iran-backed Yemeni Houthi rebels.
The article also noted that missiles used by Houthis were decades older than those used by Russia in Ukraine.
The article further said that Patriot is unlikely to make any significant difference in Ukraine's defense against Russian cruise and ballistic missiles that use decoys to confuse surface-to-air missiles (SAMs), thereby wasting the enemy's stock of SAMs.
Considering the high cost and limited production of Patriot missile systems, their large-scale deliveries to replace even a fraction of S-300s lost by Ukraine remain impractical.
Kyiv's Western partners are in trouble, as the war in Ukraine is already eating into their weapons inventory, so much so that NATO member countries are worried that their stockpiles will reach levels below the threshold necessary to fulfill their defense obligations under the North Atlantic Treaty.
Also, the high costs of Patriot batteries and PAC-3 and PAC-2 missiles mean it will be very expensive to replace them if supplied in large numbers to Ukraine.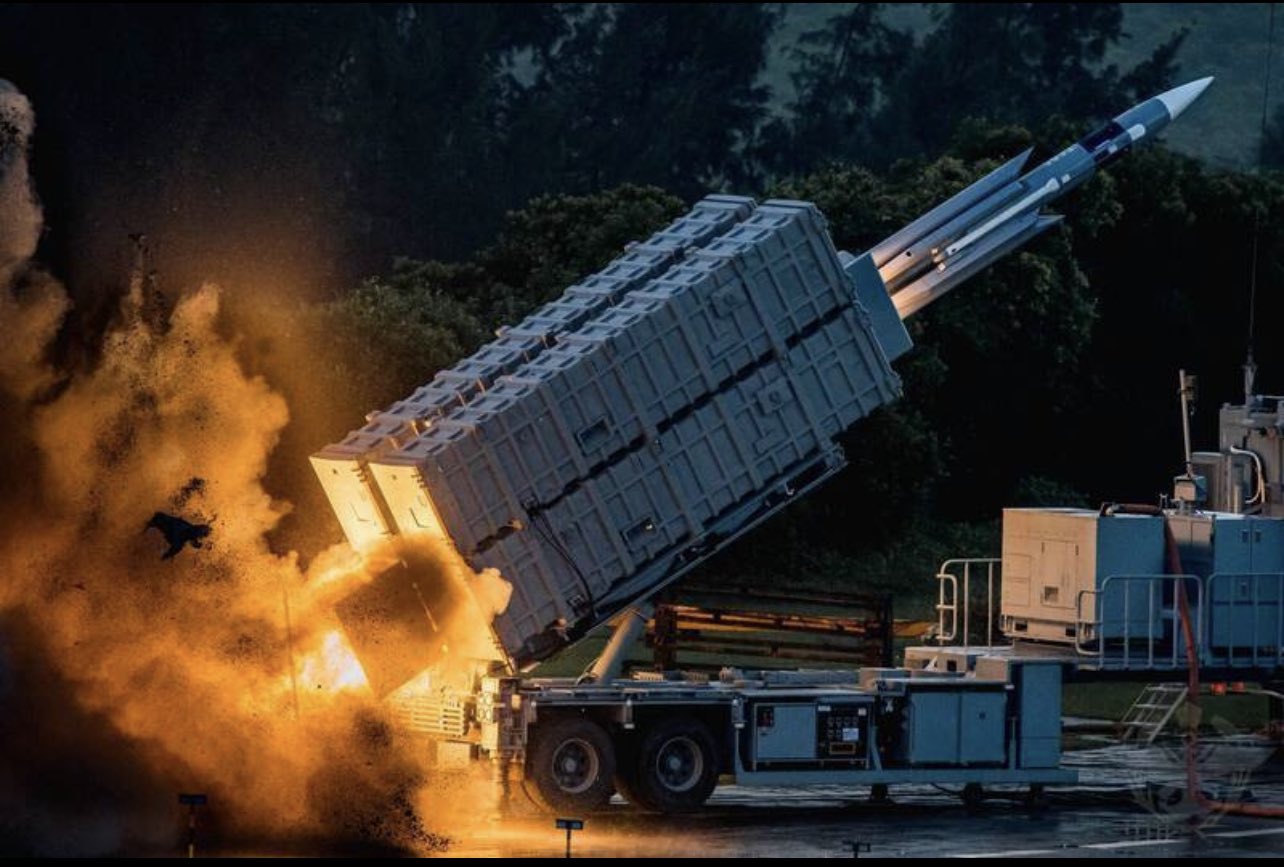 The possibility of heavy losses is the key reason for the US to refrain from providing them to Ukraine, as it could undermine trust in the American-made defense system, potentially slashing its exports.
Another argument is that deploying Patriot systems in Ukraine bears risks of allowing Russia to test its assets against what happens to be the prime dual-use anti-aircraft and anti-missile system used by many of the US' NATO and non-NATO allies.
S-300 Vs. Patriot
Ukraine uses S-300PT and S-300PS systems to fire 5V55K and 5V55R interceptor missiles.
Both missiles are identical in dimensions but differ in their effective ranges, with 5V55K having a maximum range of 47 kilometers and 5V55R's maximum range being 75 kilometers.
Both missiles can hit targets flying at an altitude of 25 kilometers.
The S-300PS is said to be a close technological equivalent to Patriot's PAC-2 variant, which can reportedly shoot down targets between 20 kilometers to 160 kilometers, up to an altitude of 20 kilometers.
The S-300PT's time to readiness is about 30 minutes, comparable to the Patriot, which needs 25 minutes to be ready for launching. However, the PS variant can be prepared to fire within five minutes of arrival at the launch site.
Overall, the Patriot is effective against ballistic missiles and aircraft. Still, it is said to fall short against unmanned aerial vehicles (UAVs), such as those used by Yemeni rebels against Saudi Arabia or Iranian-made kamikaze drones used by Russia in Ukraine.
Most importantly, sending Patriot missile systems has a real potential to trigger World War 3! First, it is complex and challenging to operate and often supplied with experienced personnel.
Therefore, the US and its NATO allies are hesitating to provide Ukraine with Patriots. They fear Russia would try to target these missile systems and could kill NATO personnel manning the Patriot units.
Secondly, as explained in detail by EurAsian Times, for various reasons, the final engagement authority for Patriot units reportedly rests with the Regional or Sector Air Defense Commander (RADC/SADC), who is usually onboard a US Navy guided missile cruiser or on a USAF AWACS aircraft.
Therefore, it is possible that the US commander onboard the AWACS aircraft presiding over Ukrainian Patriot engagements could also be considered a fair target by Russia, in which case, the AWACS aircraft could be taken out using the Russian fighter-launched RVV-BD air-to-air (A2A) missile or the S-400 system-launched 40N6E missile.
Either of the two events could mark a massive confrontation between NATO and Russia.
Ukraine Looks To Replenish S-300 Missile
Ukraine is also in discussions with other countries to replenish its stock of S-300 missiles. Ukraine's Defense Minister Oleksii Reznikov announced this during a briefing with Margarita Robles, Spanish Defense Minister, in Odesa.
"S-300, they work very well. The fact is that they were not made in Ukraine; that is, we do not have S-300 missiles, so we use stocks. Therefore, with colleagues-ministers of defense of countries in which there are also S-300, we are negotiating the possibility of replenishing this reserve of missiles from their warehouses and arsenals," Reznikov said.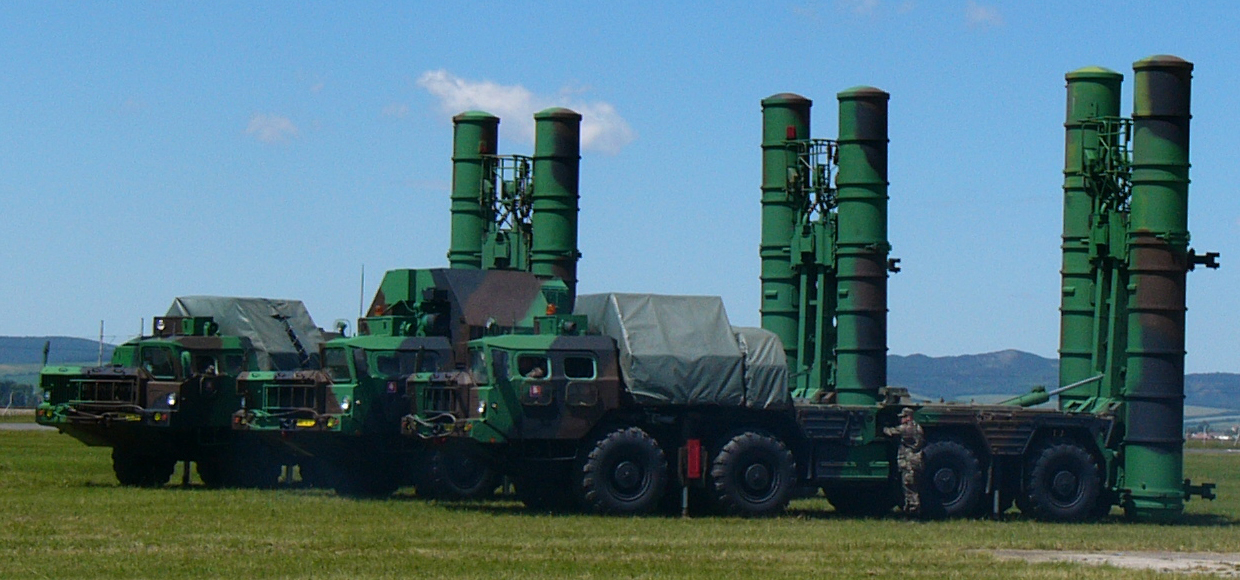 Several potential sources of additional S-300 systems and interceptor missiles within NATO could replenish Ukraine's defense systems inventory.
Bulgaria has one complete S-300PMU system that can fire 5V55R missiles, while Greece has 12 S-300PMU-1 systems, an improved version with an updated 30N6E radar that can fire 48N6 interceptor missiles.
The 48N6 missile uses a track-via-missile (TBM) guidance system that combines radio command guidance with semi-active radar homing in the terminal phase of flight. The missile variants are known to have maximum ranges between 144 and 258 kilometers, far exceeding the Patriot missile system range.
Slovakia also inherited a single S-300PMU battery after the breakup of Czechoslovakia, which is the only system known to have been provided to Ukraine so far.
However, the Russian Ministry of Defense has already claimed to have destroyed the S-300 air defense system delivered to Ukraine by Slovakia near the city of Dnipro using sea-based Kalibr cruise missiles.
Meanwhile, Slovakian Prime Minister Eduard Heger's office denied Russia's claims saying, "Our S-300 system has not been destroyed," in a statement sent to the Associated Press (AP).