Pakistan has acquired VT-4 battle tanks, which have been manufactured by its closest ally China. The latest procurement of these tanks by Pakistan comes at a time when its arch-rival India is also planning to enhance its fleet of tanks and armored vehicles.
India's Latest Agni-P Ballistic Missile Sparks A Fierce Debate Between Chinese & Indian Experts
The first batch of the VT-4 battle tanks was formally inducted into the Pakistan Army recently. The VT-4 battle tanks are manufactured by China's state-owned company, Norinco.
The delivery of the tanks began in April last year. In September, field-tests were conducted after which, the Pakistan Army had said that "the VT-4 is compatible with any modern tank in the world integrating advanced armor protection, maneuverability, firepower capability and the state-of-the-art technology", and would be employed in an offensive role by strike formations.
According to reports, Commander Mangla Corps, Lt. Gen. Shaheen Mehmood visited the Armoured Division and inspected the first batch of VT-4 tanksMajor on June 30. He also took stock of the post-shipment inspections of the first batch of the VT-4 tanks.
Commander Mangla Corps Lieutenant General Shaheen Mazher Mehmood visits Armoured Division @OfficialDGISPR https://t.co/bSzNcAgHTD pic.twitter.com/ftocPrOiWf

— Radio Pakistan (@RadioPakistan) June 30, 2021
According to Pakistan Army's media wing, the Corps Commander also observed the mobility and maneuverability test of the newly inducted tanks.
The VT-4 Tank
The VT-4 is similar to the Type 99G used by the Chinese Army, though with reduced sights, engine and guns' capability, notes Military Today. At present, the VT-4 is the most capable Chinese tank available for export.
At €7.8B, Why Indian Rafale Jets Are 'Double The Cost' Than Egyptian Rafales?
---
Why Did Netizens 'Mock' Nigeria For Importing JF-17 Jets From Pakistan?
Interestingly, the VT-4's design has some similarities with the Soviet-era T-72. It is said that China had acquired the T-72 tanks from Romania in the 1980s. And the possibility of Chinese engineers modifying these tanks can't be ruled out as China is known for reverse-engineering foreign military equipment.
The VT-4 is equipped with a fully-stabilized 125 mm smoothbore gun. It is fitted with a carousel-type automatic loader, and the loading speed is usually up to 8 rounds per minute.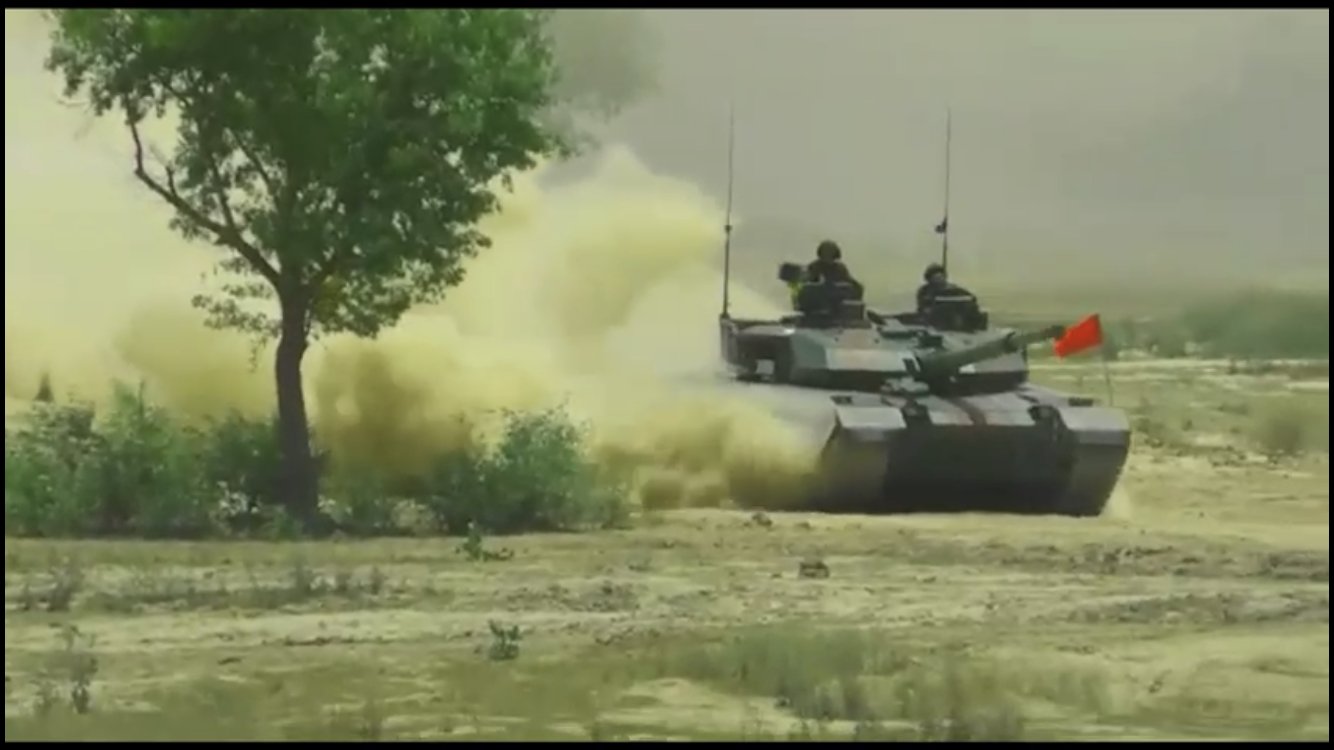 The tank can shoot armor-piercing fin-stabilized discarding sabot (APFSDS), high-explosive anti-tank (HEAT), high-explosive fragmentation (HE-FRAG) rounds. The VT-4 can also fire anti-tank guided missiles, such as the Russian 9K 119M Refleks.
The tank can carry approximately four missiles with a range of 5,000 m. The VT-4 is also equipped with a coaxial 12.7 mm machine gun. The remotely-controlled weapon station is said to be a major advantage of the tank, as it protects the tank commander from hostile fire.
Chinese VT-4 Tanks Used In Major Anti-Terror Ops Against Boko Haram In Nigeria
India's Arjun & T-90 Bhishma Tanks
In February this year, 118 indigenously developed Arjun main battle tanks (MK-1A) were inducted by the Indian Army.
The tanks are designed, developed and manufactured by India's Combat Vehicles Research and Development Establishment (CVRDE) and Defence Research and Development Organization (DRDO) in collaboration with 15 academic institutions, eight labs and several MSMEs.
Watch: The Ultimate Dogfight Between US & Russian Fighter Jets Over A 'Top-Secret' Air Base In Nevada
---
30 Times Faster Than Speed Of Sound: Is China Really Winning The Hypersonic Race With Its JF-22 Wind Tunnel?
The Arjun MBT project was first initiated in 1972, with the aim to manufacture a "state-of-the-art" tank with superior firepower, high mobility, and excellent protection. The Ordnance Factory Board's production facility at Avadi began its production in 1996.
According to DRDO, "the superior armor defeating capability of the indigenously developed fin-stabilized armor-piercing discarding sabot (FSAPDS) ammunition and a 120 mm caliber rifled gun give Arjun an edge over contemporary world tanks".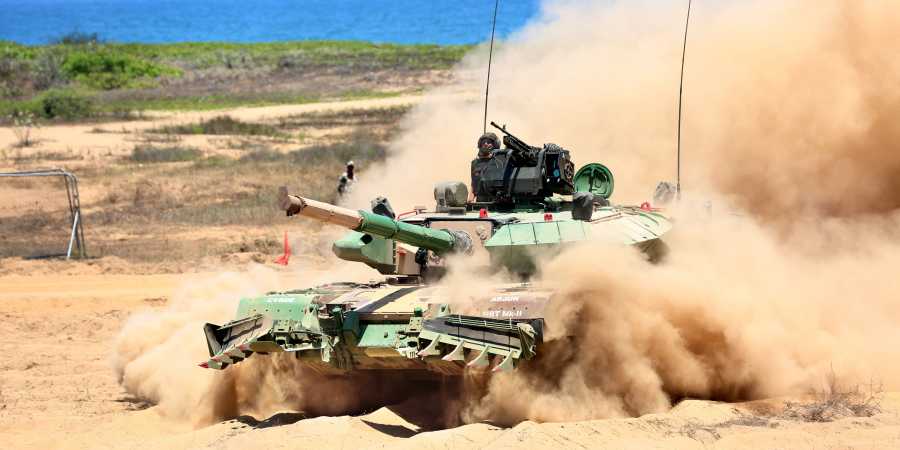 The MBT also boasts a computer-controlled integrated fire control system incorporating day-cum-night stabilized sighting system that guarantees a very high first-round hit probability and reduced reaction time to bring effective fire on targets, DRDO says.
With 14 major upgrades, the Arjun MK-1A version can fire missiles although the final testing of the capability is still underway. The MK-1A version is 54.3 percent indigenous in comparison to its older version which had 41 percent indigenous content.
In 2018, the Arjun tank received rare praise from China, when Senior Colonel Liu Degang, deputy commander of China's Academy of Armored Force Engineering, called it "very good" for Indian conditions.
In a desert trial conducted by the Indian Army, the Arjun MK I is reported to have outperformed the Russian T-90, The Eurasian Times reported.
India deployed its T-90 battle tanks to posts in eastern Ladakh during the border conflict with China last year. The Russian-origin T-90 tanks were first procured by India in 2001 and the first T-90 Bhishma tank, a modernized version of the T-90, was manufactured from the Avadi Heavy Vehicles Factory in 2004.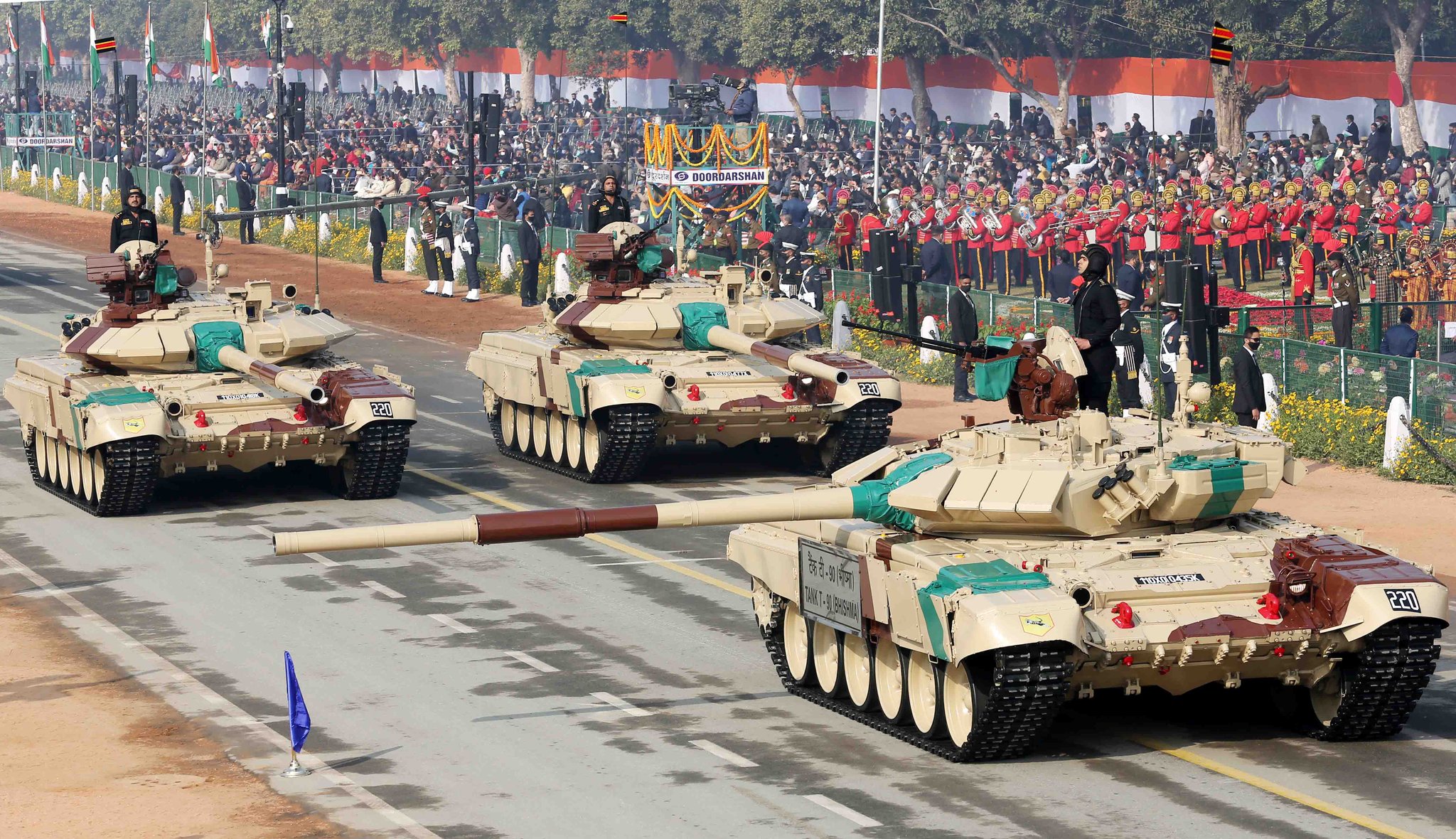 Plans are afoot to acquire more upgraded T-90 Bhishma between 2022 and 2026 to augment India's capability in the higher Himalayan terrains.
The Bhishma tank is equipped with a 2A46M 125 mm smoothbore tank gun, capable of shooting all varieties of anti-tank rounds, reported. It also boasts lethal APFSDS and barrel launched Refleks anti-tank guided missiles, among others. 
India To Acquire FICVs
Amid rising tensions with China, the Indian Army last month issued a Request for Information (RFI) for the supply of 1,750 advanced main battle tanks, reported The EurAsian Times.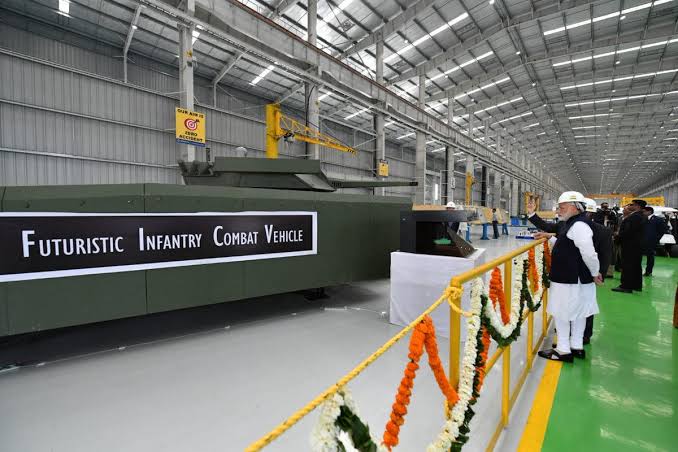 These tanks or futuristic-infantry combat vehicles (FICVs) will have to be supplied by the vendor within a period of two years after the signing of the contract.
The RFI states that the FICVs should be capable of conducting amphibious operations. It is likely that these vehicles will be stationed on the border areas with Pakistan and China; hence they should be able to operate in diverse terrains such as deserts, plains, and high-altitude areas.
India Could Fast-Track Israeli SMASH 2000 Plus Anti-Drone Systems To Thwart Jammu-Like Attacks?
The FICV is also expected to provide "protected mobility" to its crew in diverse environments, including chemical, biological, radiological and nuclear (CBRN) ones. It should be capable of destroying enemy tanks, armored personnel carriers, low flying helicopters as well as weapon platforms and positions on the ground.