As a complementing measure to rescue the US's failing hypersonic weapons program, Boeing has developed a new launcher in-house for the B-1B Lancer, offering to shift some of the hypersonic missile testings from the B-52 Stratofortress. 
Called the Load Adaptable Module (LAM), the pylon could, as an added benefit, increase the B-1's munition-carrying capacity by 50% for many existing weapons, according to a report in Air and Space Forces. 
The B-52 has been used to test the hypersonic AGM-183 Air-launched Rapid Response Weapon (ARRW), but the Air Force has said it is winding that project down. This came after a series of test failures. 
New Platform To Test US's Hypersonic Missiles
The report points out that the USAF has a total of 76 B-52s, of which eight have been earmarked for testing "engines, radar and other upgrades," while other 10 to 12 are expected to be undergoing repairs and maintenance at any given point. 
"That leaves only 56-58 of the 76 B-52s available for operations, creating a potential issue because the B-52 has a nuclear deterrence mission, while the B-1 does not," the report further said. 
This presents a solution to the issue US experts have raised about an inadequate number of strategic bombing strike platforms amid brewing tensions with China. 
A senior fellow with the Mitchell Institute for Aerospace Studies (MIAS), Heather Penny, in a talk earlier this month, explained how having large numbers of the B-21 Raider and the F-35 Lightning II was vital, given their stealth and electronic intelligence (ELINT) capabilities, and not to repeat the mistake of the B-2 Spirit and F-22 Raptor.
Both aircraft had leap-ahead capabilities, but after a huge investment, were only built in small quantities, especially insufficient for the tens of thousands of possible targets in a Pacific air campaign. 
Raider's Profile Aligns With Lessons From Ukraine
The Raider's tactical orientation, as previously reported by EurAsian Times, is a sophisticated Electronic Warfare (EW), Electronic Intelligence (ELINT), and Intelligence-Surveillance-Reconnaissance (ISR) ground strike platform designed to either break through or locate enemy (China's) air defenses, and release land attack missiles from a standoff distance. 
This naturally aligns with the primary lesson from the war in Ukraine, where long-range air-launched ground attack missilery has been found to be vital against advanced air defenses. 
Four Developments That Keep B-1B Lancer Relevant
The new utility of the B-1B, however, comes amid four other parallel platform management issues with the USAF. 
One, since late 2021, the USAF has been in the process of gradually retiring the B-1 Lancer to make way for the B-21 Raider. Seventeen aircraft from a fleet of 62 were decommissioned, and the remaining 45 will continue in service until the Raiders start arriving.
Of the 17 planes that were operating from the Edwards Air Force Base in California, 13 headed to the USAF's graveyard at Davis-Monthan AFB in Arizona, where they will be under the 309th Aerospace Maintenance and Regeneration Group in Type 4000 storage.
Four of the 13 at Davis-Monthan would, however, be maintained in "recallable" storage for possibly operating as technology demonstrators or testing new weapons and avionics systems. The LAM could very well have been installed for future hypersonic missile tests from these very four "recallable" B-1s. 
Second, the B-2 Spirit, after a safety pause of six months following a mishap in December that damaged one of the bombers, is set to resume operations this week. The aging plane is always likely to be afflicted by another snag that might impact the B-2's availability. 
This is not to say that non-stealth Lancers will be a quick and viable alternative to the different and highly complex mission profile of the B-2 Spirit. But having the entire B-52 fleet ready for only nuclear payload for 'strategic deterrence' and not hypersonic missiles, while B-1B Lancers can carry the Hypersonic Attack Cruise Missile or HACM (assuming it is operational in a few years) and offers USAF planners plenty of options against China. 
Third, B-1Bs are still being regularly used to fly in exercises and visits to US bases facing China and North Korea in the western Pacific.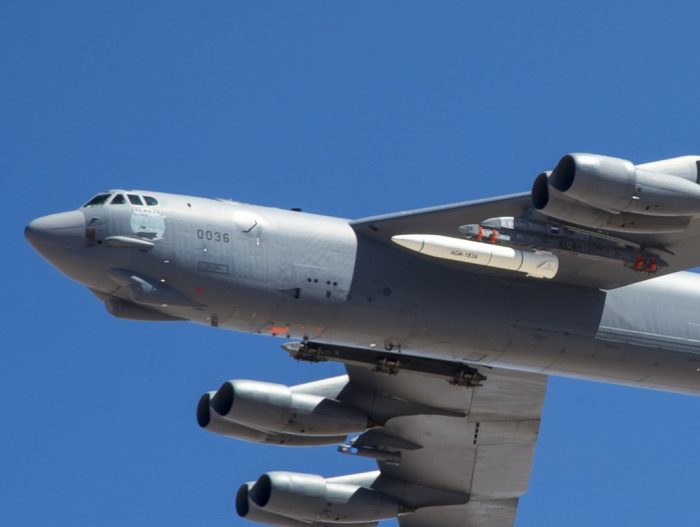 And finally, B-1Bs exercised with the Indian Air Force (IAF) in the latest iteration of Cope India in April. USAF Pacific Air Force commander General Kenneth Wilsbach was later quoted in reports, saying that besides training with one another, it was also an "opportunity to incorporate the bombers into the scenarios so that everybody has a chance to see how they operate and improve our tactics, techniques, and procedures."
This was clearly hinting at India having a counterpart to the People's Liberation Army Air Force's (PLAAF) H-6 series, which can release a variety of anti-land and anti-ship cruise missiles. India just has a few Su-30MKIs capable of carrying the Brahmos-A air-launched supersonic cruise missile. 
Subsequent analyses concluded that India can acquire a squadron of B-1Bs for US$1 billion after getting the structural fatigue on the airframe and wing pivot points fixed. 
The bombers were extensively used in the Iraq and Afghanistan wars, where the jets were flying high and slow instead of low and fast with wings swept, as they were designed to do. 
Meant To Be Brought Back From Retirement?
It certainly is far-fetched to conclude that the USAF is completely reversing its decision to retire the B-1Bs. But it also appears as a midway, where the eventual retirement plan is final but pushed ahead by keeping some of the fleet active through other means.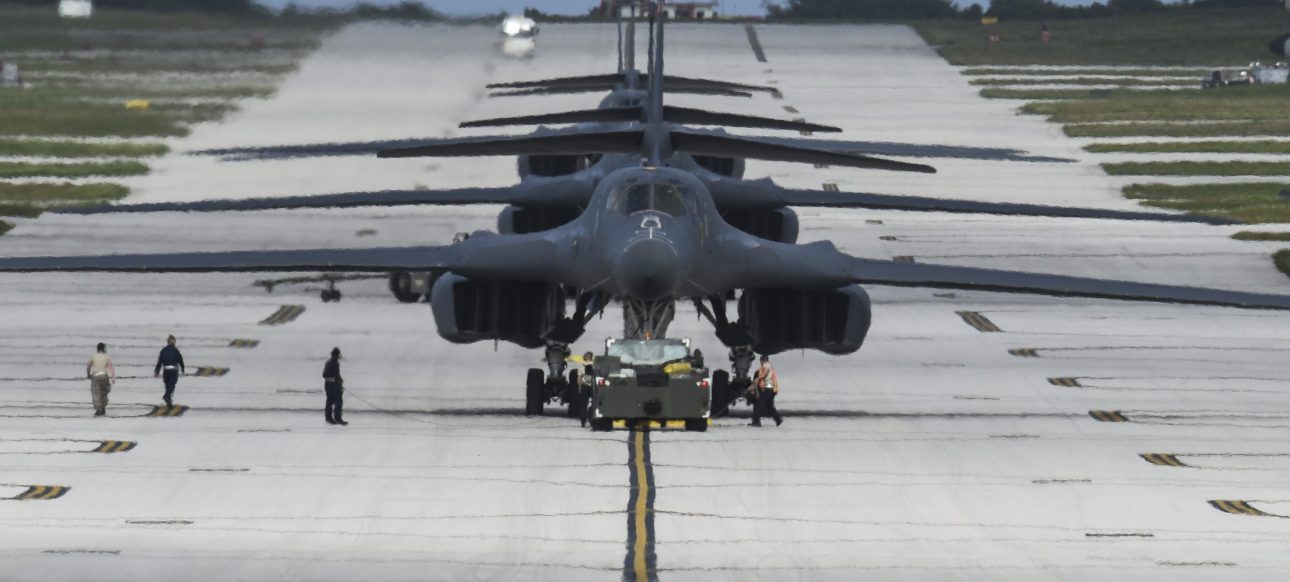 It hedges against two possibilities. One, the B-21 Raider fleet does not meet the production numbers — or at least takes time to reach the serial production stage. And two, the existing insufficient inventories of the B-2, as was pointed to by Penny, which might be affected further by another snag that grounds the fleet. 
The introduction of the LAM launcher and the strategically loaded message of using the B-1s in exercises with India seems to step in this direction.