Azerbaijan has shown interest in Pakistan/Chinese JF-17 Thunder Block III fighter jets, and the two countries have reportedly been in talks over the aircraft for the past decade.
With Typhoons, Rafales, F-16 Vipers & F-35 Stealth Jets, HAF Wants To Go All Out To Beat Its Rival Air Force
The JF-17 Thunder is a medium-sized multi-role fighter plane designed jointly by China's Chengdu Aircraft Corporation (CAC) and Pakistan Aeronautical Complex (PAC) to fulfill the Pakistan Air Force's airpower requirements.
A report quoting the military attache of the Azerbaijani Embassy in Pakistan shows Azerbaijan's intent to buy these jets. "The purchase of JF-17 Thunder aircraft from Pakistan is a key item on our agenda," Colonel Mehman Novruzov was quoted as saying by Dunya News of Pakistan.
Chinese Espionage? Aircraft 'Strikingly Similar' To US' 6th-Gen Fighter Jet-NGAD, X44 Spotted At China's Test Airfield
Colonel Novruzov stated that his country is interested in purchasing the latest JF-17 Thunder  Block 3 aircraft. He went on to say that Pakistan is a major partner and that Islamabad is cooperating to upgrade the assets of Azerbaijan's Air Force.
Earlier this year, a local Azeri news outlet reported that the two parties had struck a deal for the JF-17, although no contract had been signed as of yet. The first flight of the JF-17 Block III prototype is said to have taken place in December 2019 at CAIG's Chengdu-Huangtianba production facility.
JF-17 Block III
The JF-17 Block III is armed with PL-10E short-range air-to-air missiles, as seen in images of the aircraft taking off. The photos, which were initially published on the Airliners.net website on April 27, show the prototype in flight bearing the number '3001'. Two infrared (IR)-guided PL-10E AAMs are also seen for the first time on a JF-17.
According to reports, the new aircraft has a wide-angle holographic head-up display and a new imaging infrared (IIR)-based missile approach warning system.
A military expert in Beijing was quoted by Global Times as saying, "With the PL-10, the JF-17 Block 3 will gain tremendous dogfight capability and have an edge even against its heavier opposing counterparts in homeland air defense."
For its fighter fleet, Azerbaijan, which had been a part of the Soviet Union until the latter's disintegration in 1991, has even considered Russian aircraft such as the MiG-35 and Su-35.
Russian jets have a longer range and can carry more armaments, but Azerbaijan is considering purchasing Sino-Pakistani jets due to their lower costs.
Additionally, Azerbaijan is not part of the Collective Security Treaty Organization military alliance, which will make it difficult for Azerbaijan to procure Russian military technology without any hindrance.
The JF-17 is powered by a Russian engine, which could pose a problem if Pakistan tries to sell these planes to Azerbaijan. Therefore, Russia's permission will be required to export the JF-17. Although China is working towards a domestic engine to replace the RD-33.
In July 2015, Myanmar ordered 16 JF-17s from Pakistan and China. The Myanmar Air Force received the first batch of JF-17 on December 17, 2018. An official Myanmar Air Force video showed a number of JF-17s, both on static display and in the air.
Nigeria became the second customer, ordering three planes, and the Nigerian Air Force formally inducted its three JF-17 Thunder multirole fighters into service this year at Makurdi Air Base. Nigeria could order more JF-17 jets if the initial batch meets its air force's expectations.
Why Did Netizens 'Mock' Nigeria For Importing JF-17 Fighter Jets From Pakistan?
With the advanced 4.5 generation Block-III variant of the JF-17 about to enter serial production, a number of countries including Argentina, Sri Lanka, Azerbaijan, Iraq, and Egypt could become potential customers for this aircraft.
The Pak-Azerbaijan-Turkey Axis
The defense ties between Pakistan, Turkey, and Azerbaijan are increasing rapidly. Recently, Turkish, Azerbaijani, and Pakistani militaries conducted their first-ever joint exercises in Baku. According to an official statement, the exercises are being held to "further strengthen the existing ties" between the three armies.
Lt. Col. Kursat Konuk and Lt. Col. Aamir Shahzad, heads of the Turkish and Pakistani delegations, stated that the existing bond of friendship between the nations and armies "would stand the test of time" in a rapidly changing global environment.
The "three brothers will grow closer" as reliable regional partners and collaborators despite international political changes, they added
On December 12, 1991, Pakistan became the second country after Turkey to recognize Azerbaijan as an independent state. Not to mention, Pakistan and Turkey aided Azerbaijan during the 44-day Second Karabakh War last September, during which Azerbaijan fought against Armenian armed forces until a Russia-brokered truce was concluded in November.
Turkish, Azerbaijani, and Pakistani parliament speakers signed the Baku Declaration in July to further strengthen trilateral cooperation.
The countries bolstered each other's territorial integrity and emphasized their respective priorities in the declaration, with unwavering support for Azerbaijan's moves on Karabakh, Pakistan's conflict over Jammu and Kashmir, and Turkey's settlement of Cyprus, Aegean, and East Mediterranean disputes.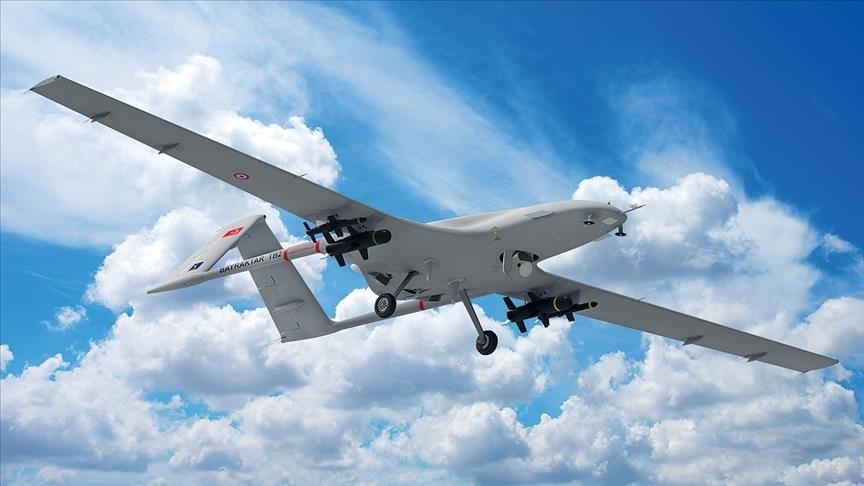 Turkish Aerospace Industries signed a contract with Pakistan's National Engineering and Science Commission in August to co-produce military drones and share technology.
Azerbaijan is already using Turkish-made drones, and collaboration between these three will strengthen their overall ties on global platforms.
In May 2003, Azerbaijan and Pakistan signed a defense agreement that allows Azerbaijani military personnel, particularly special forces units, to participate in annual military drills alongside Pakistani armed forces.
As part of the agreement, Azerbaijani naval personnel took part in the largest Pakistani-led multinational exercise, AMAN-2013, which took place in the Arabian Sea in March 2013.