Australia's Parliament on Tuesday granted the power to the Federal government to veto any foreign government deals that are against its national interest. The question is — is there any reason for China to worry about? 
Why Dassault's Rafale Jets- The Epitome Of French Power & India's Pride Could Be Close To Shutting Its Shop?
In 2018, Australia's second most populated state, Victoria, inked an agreement with China under its Belt and Road Initiative (BRI) that came under fire from Federal Members of Parliament.
Under the new foreign relations legislation, the Foreign Minister is empowered to strike down any existing contract that goes against the country's interests or its foreign policy. With the new law in place, the contentious deal between Victoria and the Chinese government will possibly be scrapped.
"We didn't agree with it in the first place, still don't agree with it, and no doubt decisions on that will be made in due course," Treasurer Josh Frydenberg told reporters, referring to the Victoria deal.
China's BRI Under Scanner
Australian Prime Minister Scott Morrison has also been critical of Victoria's deal with China but denied that the legislation was aimed at a particular deal. While announcing the legislation, Morrison said he wanted to ensure that all Australian governments "speak with one voice and act in accordance with one plan".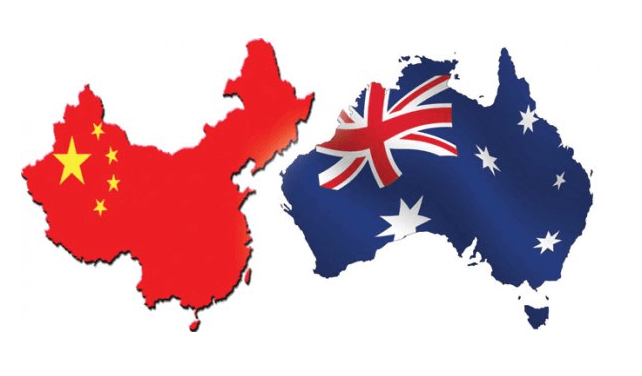 US Secretary of State Mike Pompeo had also issued a stern warning over Victoria's BRI deal with China, telling Sky News the US will "simply disconnect" from Australia.
The bilateral ties between Beijing and Canberra are at an all-time low since Morrison called for an independent inquiry into the origins of the COVID-19 pandemic, which first emerged in the Chinese city of Wuhan, that infuriated Beijing. Moreover, Australia's participation in the Quadrilateral or the Quad – an informal strategic forum between the United States, Japan, Australia, and India – is seen by Beijing as an anti-China group to deter its strategic missions.
In retaliation, China imposed trade tariffs on Australian commodities, including on barley and wine. In the most recent squabble, Morrison demanded Beijing to apologize and take down a "repugnant" foreign ministry tweet that portrayed an Australian soldier cutting the throat of a child in Afghanistan. Beijing rejected Morrison's demands.
War of Words
China's foreign ministry spokesperson Zhao Lijian asked Canberra to "take an objective and rational view of China-Australia cooperation and the BRI".
"Instead of deliberately creating obstacles on normal exchanges and cooperation between China and Australia, and carrying out law enforcement activities in a selective and discriminatory way, the Australian side should do more things conducive to mutual trust and mutual benefit between China and Australia," Lijian said during a press conference.
China's state-owned Global Times vehemently criticized the new legislation calling it a "political game" that does not only involve diplomatic matters but serves the Australian government's "geopolitical purposes".
The report added that the proactiveness of the Victorian government on BRI with China even during soured relations between the two countries has embarrassed the federal government. "If the Australian federal government uses this act to jeopardize China's interests, China will do everything it can to safeguard its own interests," it warned.