Australia is awaiting a response from China on the recent incident involving a Chinese vessel pointing a military-grade laser at an Australian surveillance aircraft, Australian Prime Minister Scott Morrison said on Monday.
According to the Australian Department of Defence, the incident occurred last Thursday off Northern Australia when one of two Chinese warships sailing in the area allegedly illuminated a P-8A Poseidon aircraft belonging to the Australian air force. The department decried the incident as "unprofessional and unsafe military conduct."
"We haven't received an explanation as yet, but what we've called for, working through the diplomatic and defense channels, is a full investigation into this event and for them to provide answers to how this dangerous act could be undertaken," Morrison told Australian broadcaster 2GB.
The incident occurred in the Australian exclusive economic zone, the minister stressed, branding it as "an act of intimidation and bullying."
China-Australia relations hit a new low after the formation in September 2021 of the trilateral security alliance AUKUS, involving Australia, the United Kingdom, and the United States, deemed by Beijing as a threat to nuclear non-proliferation.
As earlier reported by The EurAsian Times, RAAF P-8A Poseidon spotted a military-grade laser illuminating the aircraft while in flight at 12:35 a.m. in February, revealed the Australian Department of Defense (DoD). When the event occurred, up to ten people were on board the aircraft.
According to the Department of Defense, the Chinese vessel was heading east across the Arafura Sea with another People's Liberation Army-Navy ship at the time. Since then, both Chinese ships have transited the Torres Strait and are now in the Coral Sea.
The Australian Defense Force (ADF) had seen the two Chinese vessels six times in five days, including south of the Indonesian island of Java, in the Timor and Arafura seas, and eventually traveling through Torres Strait, according to the storyboard.
"These actions could have endangered the safety and lives of the ADF personnel," the DoD statement said. "Such actions are not in keeping with the standards we expect of professional militaries, it added.
???The Australian Defence Force says a Chinese naval vessel pointed a laser gun at an Australian aircraft in what it says is a "serious safety incident". #China pic.twitter.com/i9ZRZQwRoB

— Terror Alarm (@terror_alarm) February 19, 2022
This incident comes at a time when tensions remain high between Australia and China as the latter expands in the Pacific and tries to establish influence among the Pacific Island Countries. Australia considers this as a challenge to its power in its traditional sphere of influence.
However, this is not the first time that China has come under a scanner for using laser weapons. In 2020, the US Navy had also accused China of firing a military-grade laser at its P-8 Surveillance aircraft which was flying over the Pacific, as CNN stated in a previous report.
The P-8A Poseidon is a multi-mission maritime patrol and reconnaissance aircraft used by the United States Navy for Anti-submarine warfare, anti-surface warfare, intelligence, surveillance, reconnaissance, and humanitarian response operations.
#CHINA–#USA: Chinese warship FIRED LASER at American surveillance plane, U.S. Navy says. The statement from U.S. Pacific Fleet said the laser was detected by sensors on the aircraft, but was not visible to the naked eye. The incident happened 380 miles west of #Guam. pic.twitter.com/O0RyvdYP8a

— ASB News / WORLD ? (@ASB_Breaking) February 29, 2020
The US has previously lodged similar diplomatic protests in response to Chinese military personnel allegedly employing lasers against US aircraft.
Chinese military personnel are reportedly targeting U.S. flight crews in #Djibouti using lasers. #China isn't necessarily trying to blind pilots, but could be trying to temporarily blind sensors on aircraft to prevent surveillance on Chinese facilities. https://t.co/E0FH2VBq6f pic.twitter.com/v8KhidEOfZ

— RANE (@RANEnetwork) May 3, 2018
One such event occurred in Djibouti, an East African country where both the US and China have military posts. Chinese military stationed in Djibouti were accused by US officials in 2018 of harming US pilots with a laser fired at a US C-130J aircraft.
Further, Australia had also flagged that hand-held lasers were increasingly being used against ADF assets in 2019, with military officials blaming tiny Chinese maritime militia vessels.
Military-grade laser beams, sometimes known as "dazzlers," create a powerful beam of light that can travel enormous distances and can be used to temporarily blind pilots by illuminating aircraft cockpits.
The use of high-energy lasers for naval applications is gaining traction among the world's military forces, with China among those vying for supremacy in the area. Laser-based directed-energy weapons have a cheap cost per shot and nearly infinite magazines, making them an efficient and effective way to defend against missile salvos or swarms of unmanned robots.
Many countries, including the United States, China, Israel, France, Germany, and Russia, have long been conducting aggressive research to develop laser weapons and obtain an edge over others.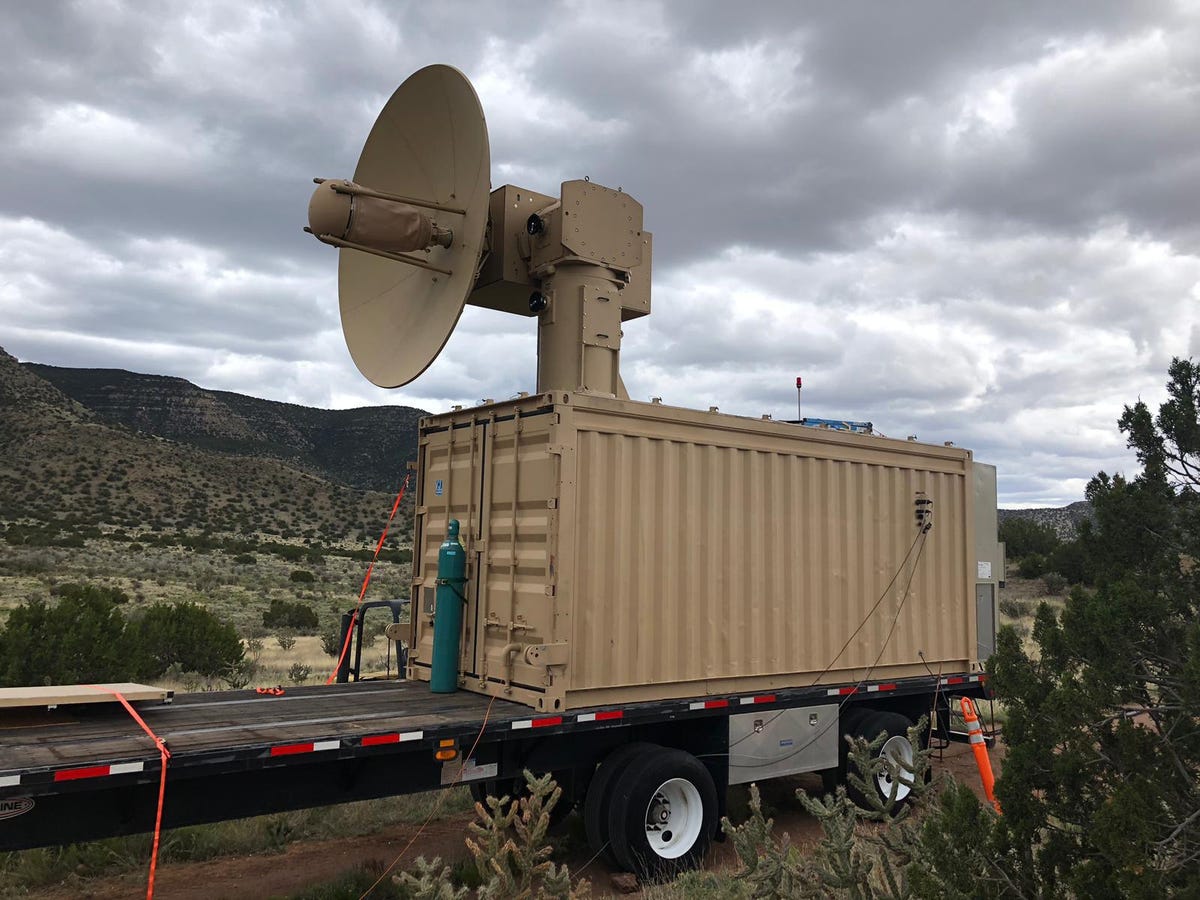 According to experts, laser weapons have the potential to change the face of battle and are extremely important for next-gen warfare. An arms race of laser weapons has long started. The US has a more solid technological foundation, but China is working to narrow the gap.
Laser weapons are being developed by China for both naval vessels and fighters. China's warships were equipped with modern generators to power high-energy weaponry such as lasers and rail guns, according to official media in July 2020. The warships' specific types were not revealed, but they were widely assumed to be the country's most modern destroyers, such as the Type 055 guided-missile destroyer.
The usage of such weapons has been regulated for some time. The United Nations published the Protocol on Blinding Laser Weapons in 1995 to assist defuse potential future conflicts, and it went into effect in July 1998. The convention had been ratified by 108 countries as of April 2018.
The convention forbids the employment of laser weapons that are particularly designed to induce permanent blindness as their single or one of their combat roles. The deployment of such lethal weapons could trigger a row between China and its adversaries in the Pacific. An untoward incident could also lead to an unwarranted escalation.