The Rusia-Ukraine war sparked an international drive to increase the production of missiles, tanks, artillery rounds, and other armaments. Despite not directly arming Ukraine, South Korea has taken the lead in arms production and export.
Despite being a seasoned ally of the United States, which is leading global efforts at arming Ukraine, South Korea has refused to participate in arms transfer to the war-torn country directly. However, previous media reports indicated that the Asian defense giant was selling ammunition to the US, which would ultimately be delivered to Ukraine.
Seoul has maintained a wary stance not to rile up Moscow, which it believes will support further imposing sanctions on hostile North Korea. This is in tune with the position of countries in Latin America and another ally of the US, Israel.
The New York Times reported that South Korea's arms exports rose 140% to a record $17.3 billion in 2022. These defense export volumes include deals worth $12.4 billion in sales to Poland, as it maintains a precarious balance between its unwavering ties to Washington and its own economic and national interests.
The report further states that South Korea has maintained a strong domestic military supply chain to meet demand from its armed forces and to defend against North Korea, unlike American allies in Europe who reduced their militaries and arms production facilities at the end of the Cold War.
According to the Stockholm International Peace Research Institute, South Korea saw the highest growth among the top 25 global arms exporters from 2017 to 2021, coming in at No. 8 with a 2.8% market share.
The largest defense contractor in South Korea, Hanwha Aerospace, is busier than ever and intends to triple its manufacturing capacity by the end of the year.
Since the Russian invasion, serious production problems for rocket launchers and other weapons have plagued arms suppliers like the United States. It has been difficult for Germany and other major arm-producing European states to get enough tanks to dispatch to Ukraine.
This is where South Korea's burgeoning arms production started garnering the global limelight. South Korea became a tempting alternative as countries in Eastern Europe raced to re-equip and modernize their forces after sending their Soviet-era weapons to Ukraine.
Poland is a significant case in point.
South Korea Is The New Hub Of Arms Production
South Korea's whopping $17.3 billion defense export in 2022 could be credited to its expanding defense ties with Ukraine's closest neighbor and ally in Europe, Poland.
Last year, Poland signed an agreement with South Korea to purchase hundreds of K2 tanks, K9 Howitzers, and several Chunmoo Multiple Launch Rocket Systems (MLRS) as part of a large-scale military modernization triggered by the Russian invasion of Ukraine.
To Poland's delight and the world's intrigue, the South Korean defense industry delivered the first shipment of these tanks and howitzers within months of placing the order.
As previously reported by EurAsian Times, Polish President Andrzej Duda and the country's Defense Minister received the first shipment of tanks and howitzers from South Korea on December 7, 2022.
"When a shipment is received, it is said that we have been waiting for this day for a long time," President Andrzej Duda of Poland said, welcoming the shipment's arrival at the seaport. "With great satisfaction, I want to emphasize that we did not wait long for this day."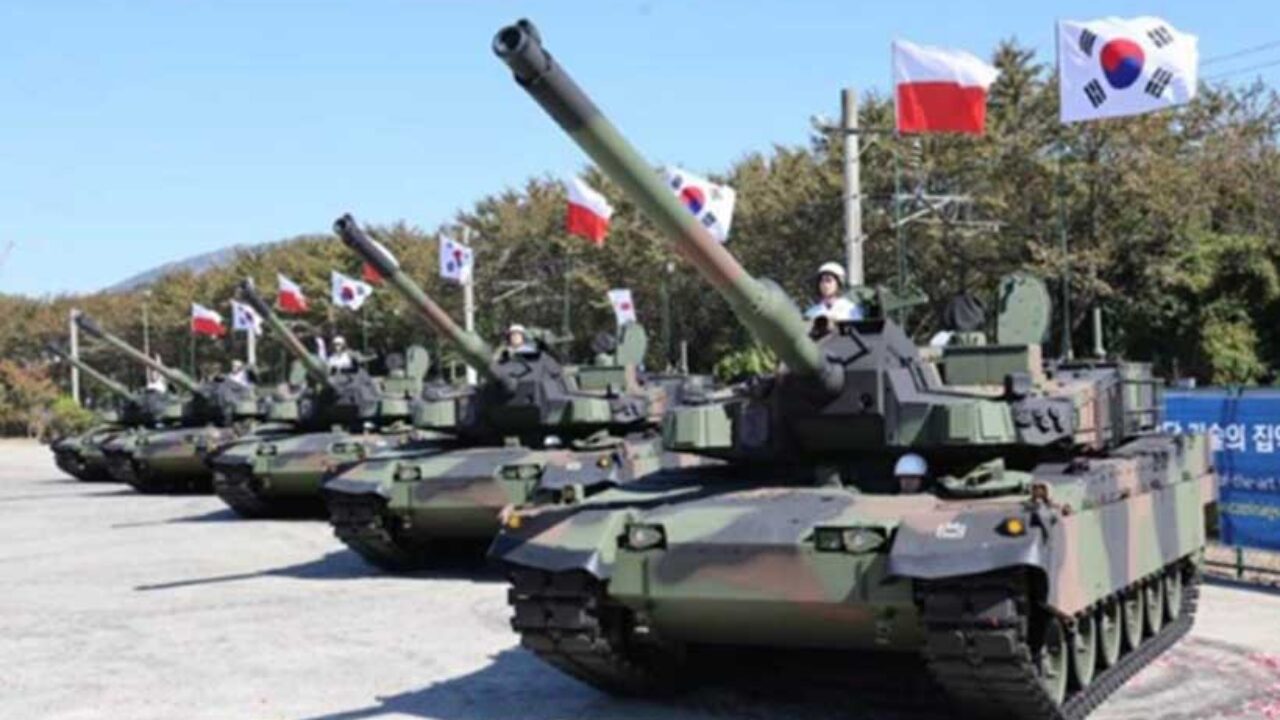 It was a win-win situation for both countries as the massive Polish order came as a path-breaking opportunity for the Asian defense manufacturer. This was in line with South Korean President Yoon Suk Yeol's efforts, who has vowed to make his country the fourth-largest weapons exporter by 2027, after the US, Russia, and France.
Besides the ground-based platforms earmarked for Poland, South Korea reached a landmark deal to sell FA-50 Light attack aircraft to the East European country. Now, speculations are rife that Poland might also consider acquiring the South Korean KF-21 semi-stealth supersonic fighter jet.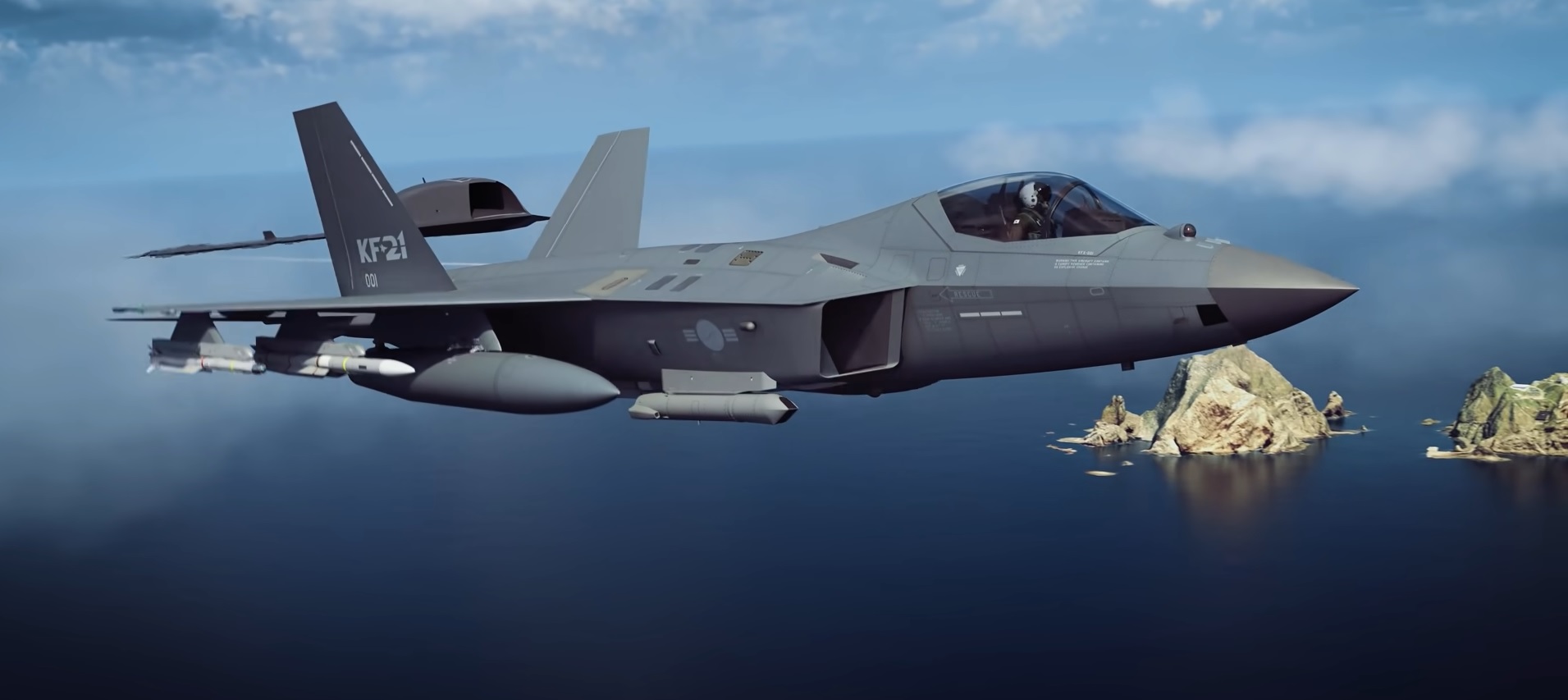 Going by these trends, the task is cut out for the South Korean defense industry in the ongoing year after promising export volumes registered in 2022. As the Ukraine war refuses to end, the demand for South Korean weapons that are believed to be more cost-effective, delivered in record-breaking time, and offered with the possibility of joint production, is expected to see another uptick.
According to reports, South Korea's defense industry's capacity to create a range of military weapons tailored to the specific security difficulties faced by each potential buyer has fueled the country's increase in defense exports.
More importantly, South Korea has indirectly supported Ukraine without fueling Russian contempt.
Yang Uk, a weapons expert at the Asan Institute for Policy Studies in Seoul, told The New York Times, "South Korean weapons can end up in Ukraine through other countries. There is doubt how vigorously South Korea would​ enforce its export controls in such cases."
When they met in Seoul in May, Yoon and President Joe Biden decided to work together on the supply chain for the defense industry. South Korea produces several weapons compatible with the NATO arms sent to Ukraine.
In fact, according to reports, Hanwha wants to help NATO arm itself with weapons that the Americans no longer produce or can't supply quickly by sharing its innovations in artillery and armored vehicles with the United States.
As the war in Ukraine rages on, Hanwha has set its sights firmly on the global market, with the full support of the South Korean government and military.
Besides Ukraine and European customers, the South Korean defense industry is also chasing and securing military sales to countries in the Middle East. For instance, a deal was signed with the United Arab Emirates to export the Cheongung II midrange surface-to-air missiles (M-SAM) system. The deal, valued at around $3.5 billion, was the country's largest-ever arms export deal in history.
Against that backdrop, with US and Russian arms industries already stretched and preoccupied with war, Seoul has found an opportunity in disguise. Ukraine war is spurring South Korean defense export, despite not sending a single-arm consignment to Kyiv.
Contact the author at sakshi.tiwari9555 (at) gmail.com