South Korea and Indonesia have long been discussing their joint fighter jet program, KF-21 Boramae, touted to be a scaled-down version of the American F-35 stealth jet.
As reported by The Korea Herald, after months of apprehensions that Jakarta might fail on the commitment to jointly develop the fighter jet, the two nations have finally agreed on the payments that Indonesia will have to make.
Indonesia is seeking a 20% stake in the KF-21 program, as well as technology transfer, while Korea holds the rest.
Jakarta, however, had barely fulfilled its commitment of at least 8 trillion won. The payment from Jakarta was delayed reportedly due to a COVID-affected local economy.
Seoul, on the other hand, rejected the claims that Jakarta had urged it to either slash its burden by half or authorize a loan in exchange for its participation and assistance in the development of local manufacturing lines.
South Korea's Defense Acquisition Program Administration, was quoted by Korea Herald as saying that Indonesia will make contributions for the following five years, until 2026, with in-kind transfers accounting for 30% of the total.
At the launch event in April, President Moon Jae-in lauded the prototype of the KF-21, known as Boramae, as the backbone of the Republic of Korea Air Force, heralding a turning point of a more self-reliant power.
The program, which began in 2001, acquired momentum in 2010 when Indonesia agreed to cover expenditures in consideration for technology transfer. However, South Korea has had difficulty obtaining essential software from the United States for its 4.5-generation aircraft, as well as funds from Indonesia.
Seoul has frequently denied reports that Jakarta may walk out of the program, claiming that such a move would have no impact on the program.
KF-21 Boramae – An 'F-35' With Fewer Features
The aircraft's initial development started in late 2015. South Korea has set about $7.9 billion for the development and production of 120 KF-21s. The twin-engine fighter plane can carry up to 7.7 tonnes of weaponry and fuel beneath its wings and fuselage.
The KF-21, which resembles the Lockheed Martin F-35 stealth fighter, is scheduled to take to the skies in 2022. Indonesia is responsible for the production of 48 jets and is provided one prototype as well as technology transfer.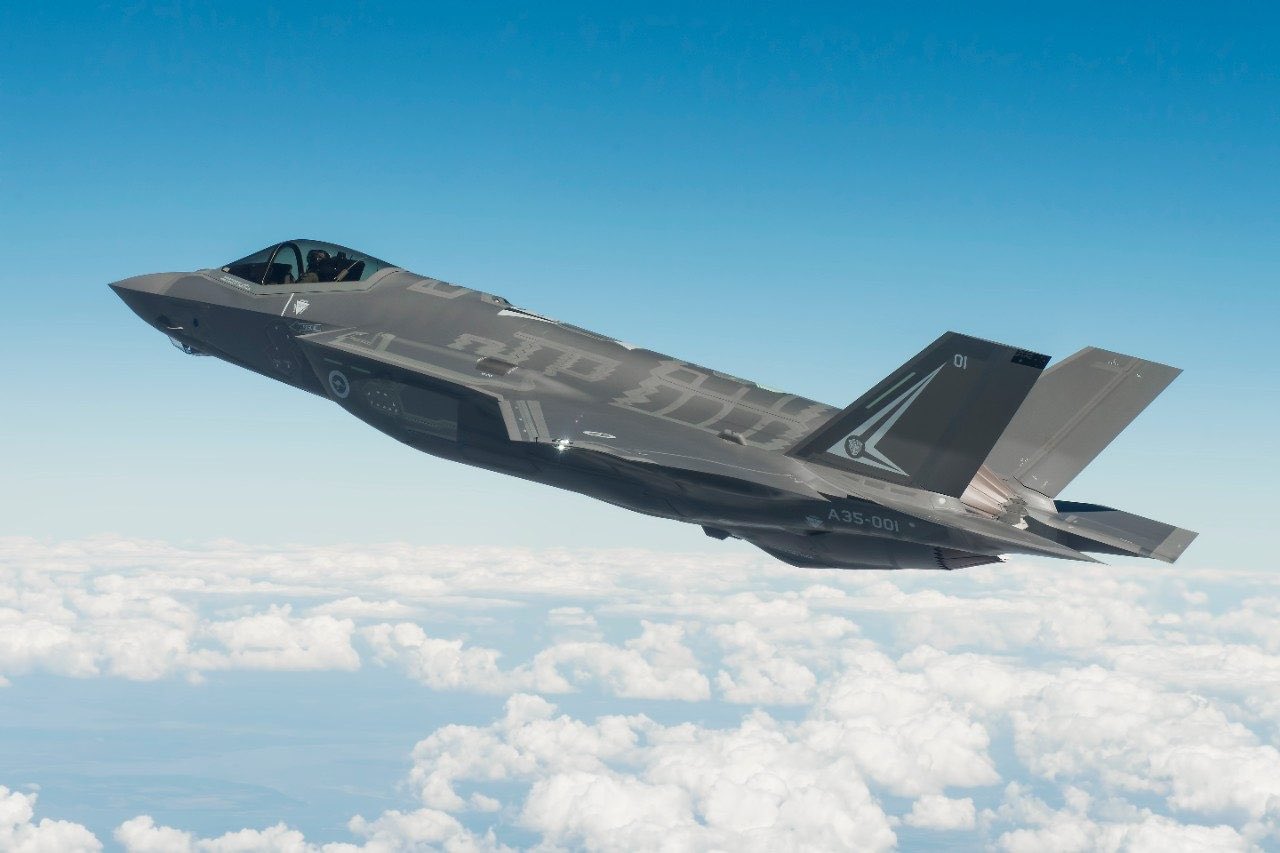 The current KF-21 model lacks an internal weapons bay, however, future variations may include one. For the first KF-21 batch, South Korea is procuring air-to-air missiles from European companies MBDA and Diehl BGT.
The KF-21 is expected to replace South Korea's outdated F-5E/F Tiger IIs, F-4 Phantoms, and some older F-16C/Ds and F-15K Slam Eagles.
It's also seen as an excellent companion to the 60 F-35As that South Korea is purchasing from the United States. By 2028, the ROKAF expects to have about 40 KF-21s in service, all of which will be Block I air defense variants.
Despite its evident similarities to the F-35, the KF-21 is a twin-engine plane, having prototypes driven by a pair of General Electric F414-GE-400K engines. GE will deliver 240 F414s for the entire fleet of 120 planes, which is expected to be operational by 2032.
The Boramae will be stealthy, however, not as much as the American 5th generation fighters. The radar crosssection of the KF-21 is estimated to be comparable to that of the Eurofighter Typhoon. However, its planned modifications should significantly lower its radar signature.
While not a true fifth-generation fighter, some analysts believe the KF-21 should be able to outperform aircraft from the United Kingdom, Europe, and Japan.
South Korea has already delivered the FA-50 Fighting Eagle to countries such as the Philippines and Iraq, and with this upcoming 4.5 generation aircraft, it will be able to maximize the potential of its rising defense sector.
According to the SIPRI (Stockholm International Peace Research Institute) arms transfer database, South Korea has been on a path to becoming a major arms producer and supplier, moving from 31st place in 2000 to sixth place in 2020.
In face of North Korea's aggressive development of missiles, South Korea is also experiencing a security dilemma. Former President Kim Dae-jung, who earned the Nobel Peace Prize for his Sunshine Policy, which intended to de-escalate tensions with North Korea, opted to build the nation's own powerful fighter plane more than 20 years ago.
Seoul aims to export the KF-21 to countries such as Iraq, Malaysia, Peru, the Philippines, Qatar, Senegal, and Thailand, according to President Moon.