Vietnam's rise in the South East Asian region has been challenged by China's growing influence as Beijing is strengthening ties with Cambodia and Laos through its ambitious Belt and Road Initiative (BRI). Hanoi can no longer count on Cambodia and Laos, especially in the matters of national security.
Stealth Killer: US Navy Installs Advanced Radars On Its Poseidon Aircraft That Can Detect Stealthiest Of Submarines
China has used its economic sway in these countries, leading to complications among neighbors to reach a consensus on territorial or maritime disputes.
For instance, Vietnam's views on ASEAN's Code of Conduct for negotiations in the South China Sea were not supported by both the neighbors. Laos and Cambodia's closeness to China has even prompted some strong statements.
In October, Bilahari Kausikan, former permanent secretary of the Singaporean Ministry of Foreign Affairs, suggested that the 10-member Association of Southeast Asian Nations (ASEAN) might one day be forced to expel Cambodia and Laos, two small nations that have become firmly ensconced in China's economic and strategic orbit.
The remarks were made due to the two nations' lack of engagement in the South China Sea controversy – or in Cambodia's case, it's active undermining of the regional consensus on the disputes at an ASEAN meeting in 2012.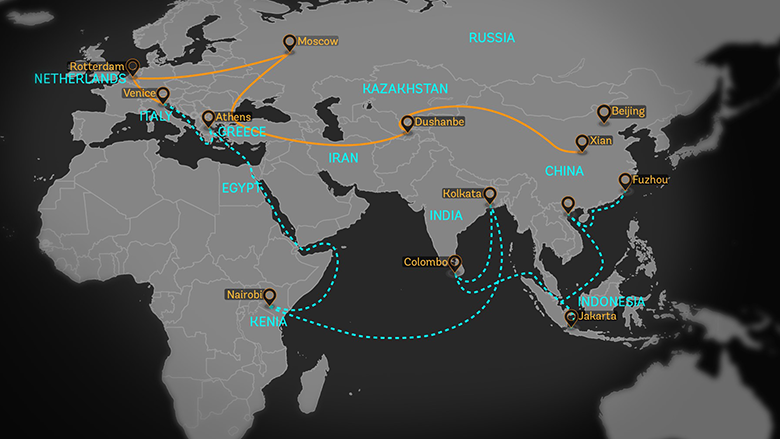 Cambodia, which had historically shared good relations with Vietnam, has inched closer to China in the past two decades. Laos has also been drawn into its economic orbit.
Prime Minister Hun Sen has referred to China and Cambodia as "steadfast friends". In October, Sen's government welcomed Chinese Foreign Minister Wang Yi and the two sides inked a new free trade agreement. Cambodia sees China as its largest aid donor, investor, and its top trade partner.
Hun Sen has dismissed concerns around Beijing's BRI, which it uses for geopolitical gain. Some believe Phnom Penh has already relinquished some of its sovereignty due to BRI deals, especially within Chinese-owned SEZs.
Another concern for Vietnam is Cambodia's recent demolition of a US-built facility at the Ream Naval Base. Another naval base likely to go under Chinese control is Dara Sakor, which has a massive 3,400-meter airstrip currently under construction, capable of accommodating many Chinese military aircraft.
Vietnam's western flank would be threatened if Beijing gets control of these bases. The growing ties between China and Cambodia are getting reflected in joint military exercises despite the Covid-19 pandemic.
In case of a flare-up in the South China Sea, Vietnam would find itself sandwiched between multiple nodes of Chinese airpower as it would be able to "criss-cross" the Vietnamese skies with bombers and fighter jets, taking off from Dara Sakor and landing at China's South China Sea airstrips on Fiery Cross Reef, Woody Island or Subi Reef.
Laos is under enormous Chinese debt due to the massive Belt and Road Initiative, which it cannot afford. According to an Asia Times report, Laos' foreign exchange reserves have fallen below $1 billion, less than the country's annual owed debt payments, putting the country on the verge of a sovereign default.
The Lao Finance Ministry has asked China, its biggest foreign creditor, to restructure its debts to avoid defaulting. Laos has borrowed heavily to invest in Mekong River hydropower projects as well as the $6 billion high-speed rail project, a key link in China's BRI to connect the southern province of Yunnan with mainland Southeast Asia.
Laos has been more than willing to offer other valuable assets to its largest creditor in place of having the requisite funds to repay loans under BRI projects. After a Chinese state-owned firm assumed majority control of Laos's electrical grid, there are concerns that Vientiane may be willing to pay off Chinese debts using land transfers.
Another way BRI impacts Vietnam is the construction of a China-financed hydropower dam, which will restrict the flow of water to the Mekong Delta, causing difficulties in rice cultivation in the breadbasket of Vietnam, impacting millions of people, Derek Grossman, a senior defense analyst, writes for The Diplomat.