Can the Israeli Iron Dome protect the Middle East once the US pulls out its air defense systems – mainly the Patriot & THAAD from the region?
BrahMos-II Missile Program To Greatly Benefit From The Successful Test Of Russian Zircon Hypersonic Missile
Last month, Washington announced the scaling down of Patriot anti-missile systems from Saudi Arabia, Jordan, Kuwait, and Iraq, as well as a Terminal High Altitude Area Defense (THAAD) system from the Saudi, while accelerating the withdrawal of US troops from the region.
"The US is shifting to soft rather than hard power when dealing with Middle Eastern conflicts," retired Kuwaiti Air Force Col. Zafer Alajmi told Breaking Defence.
This development comes amid a 25 percent growth in the Middle Eastern arms imports between 2011-2015 and 2016-2020, driven primarily by Saudi Arabia (+61 percent), Egypt (+136 percent), and Qatar (+361 percent), show data on global arms published by the Stockholm International Peace Research Institute (SIPRI).
Alajmi suggested that NATO could take over the vacuum created to extend an influence in the region. "The alternative is someone who has military bases and centers in the region and with whom we share security agreements and buy weapons," he said.
However, security experts suggest the absence of US defense systems in the region could open a window for Israel's cutting-edge defense technologies to fill the gap in light of a recent thaw in its relations with Arab countries.
Local Alternatives
The heavyweight of the region, Saudi Arabia kicked off the region's local defense industry with General Authority for Military Industries (GAMI), a Saudi defense industry corporation, announcing that it has increased the localization rate fourfold at an early stage of their nascent military industry, as reported by Breaking Defense.
F-22 Raptors: Why Did The US Govt. Stop The Raptors From Becoming The World's Stealthiest, Deadliest Fighter Jets Ever
"Any interested investor is most welcome to invest in Saudi Arabia with 100% foreign ownership and they will be given the same opportunities, incentives, and obligations as local companies," Governor Ahmad A AlOhali commented in a webinar addressing Saudi Arabia's military sector strategy.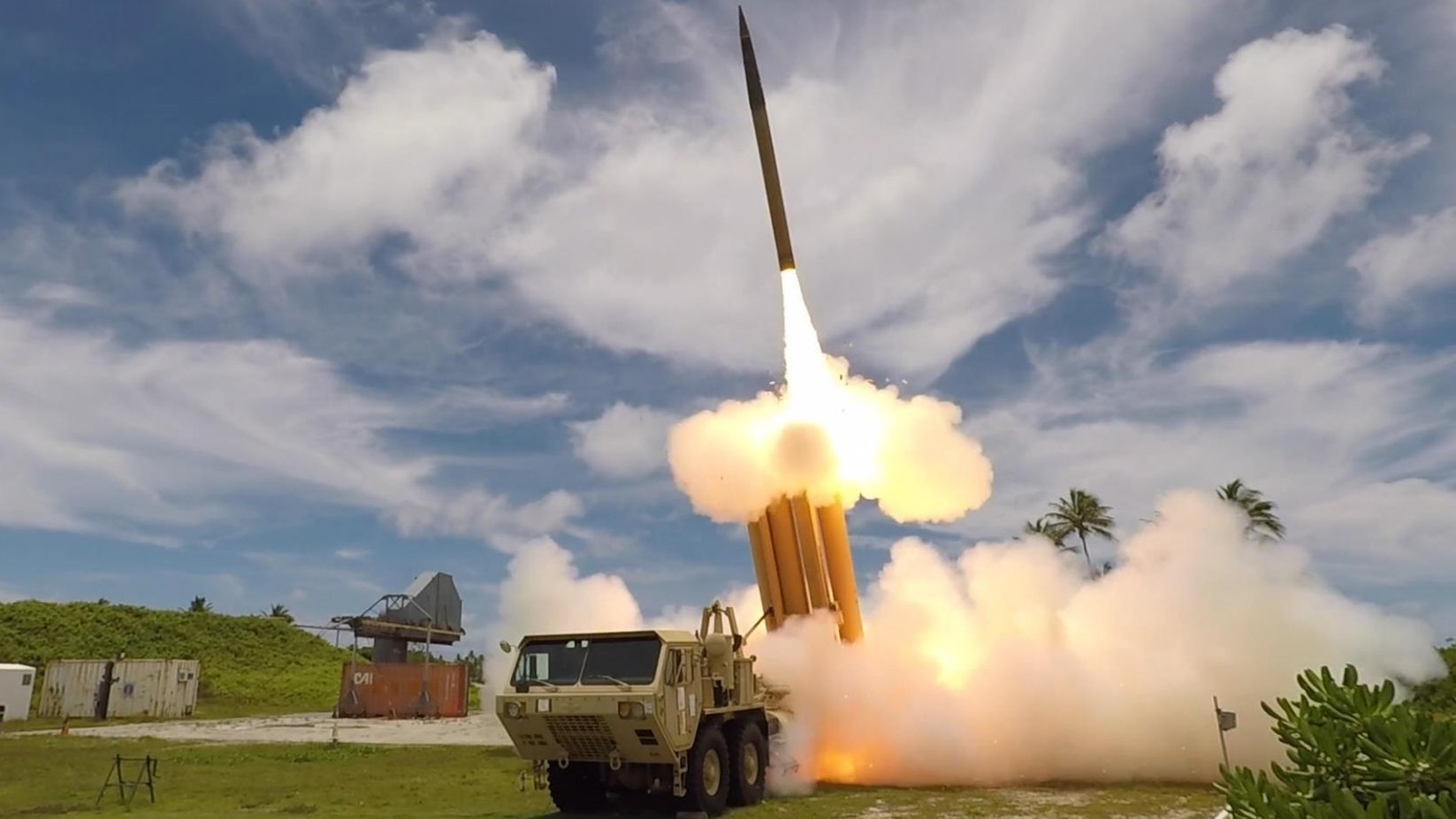 Another local alternative is Israel, which experts suggest, might fill in the vacuum. Israel produces one of the most advanced military weapons in the world.
Israeli military exports reached $8.3 billion in 2020, the second-highest after 2017 when sales hit $9.2 billion. Its arms exports represented 3.0 percent of the global total in 2016–20 and were 59 percent higher than in 2011–15, as per SIPRI.
A major chunk of the arms sale went to Asia and the Pacific region (44%) with missiles, rockets, and air defense systems sales contributing 10 percent of total exports.
The Iron Dome
The iconic Iron Dome which thwarted a barrage of rockets launched by extremist group Hamas in the recent Gaza flare-up celebrated its 10th anniversary in June and has intercepted more than 2500 targets since 2011.
Why India May Never Acquire Israel's Iron Dome Missile Defense System Despite Being The Best In The World?
The air defense system can protect against incoming threats including rockets, short-range and precision-guided munitions, drones as well as cruise missiles.
In 2019, Israel's Ministry of Defense and the US Defense Department signed an agreement for the purchase of two Iron Dome batteries for the US military stationed in Iraq and Syria.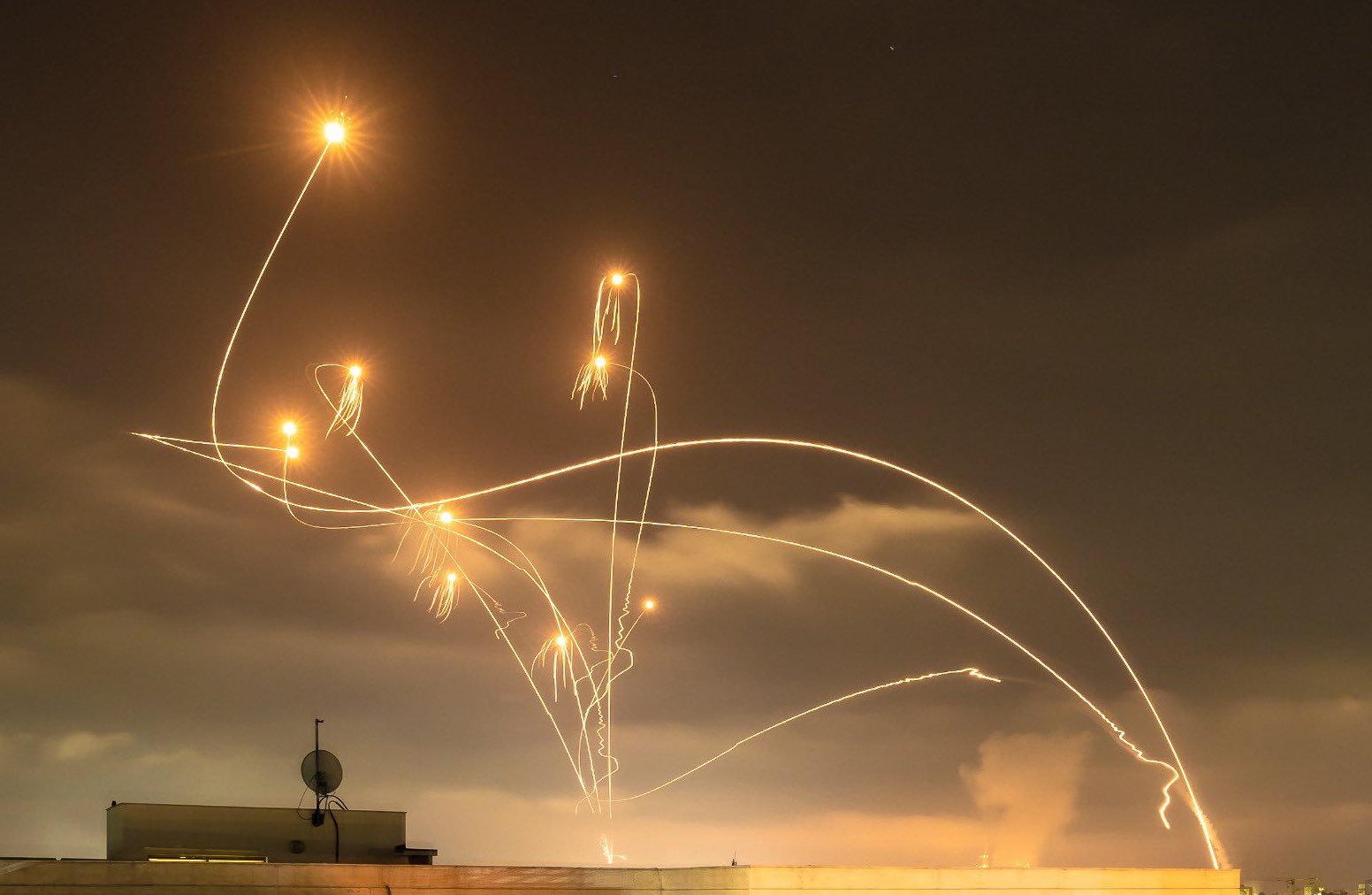 Later, in 2020, US-based Raytheon partnered with Rafael Systems to produce Iron Dome interceptors and launchers in an all-up-round facility in the US. The partnership is called Raytheon Rafael Area Protection Systems (R2S).
The interceptor technology is gaining ground around the world and might be beneficial for the Middle Eastern countries given the rising threat from combat drones and drone swarms.
Israel has also produced the Spyder system which can intercept drones and aircraft. Israel Aerospace Industries (IAI)'s Barak family of missiles remains one of the most advanced interceptor missiles designed to defend against any type of airborne threat.
The Israel-Arab Dynamic
Historically, Israel and the Arab world have been at loggerheads since the creation of the Jewish state in 1948, which led to a large-scale displacement of Palestinian Arabs. After fighting three major wars, Egypt and Jordan made peace with Israel. Subsequently, other Arab nations, especially the resource-rich Gulf countries, began unofficial interactions with Isreal in economic and cyber-security domains.
Last year, a breakthrough was achieved when two Gulf countries — the UAE and Bahrain — signed the Abran Accords, which led to the normalization of relations with Israel. Two North African countries, Morocco and Sudan also made similar announcements on making peace with Israel.
The Trump administration was believed to pledged the sale of fifth-generation F-35 fighter jets to the UAE in return for normalization with Israel.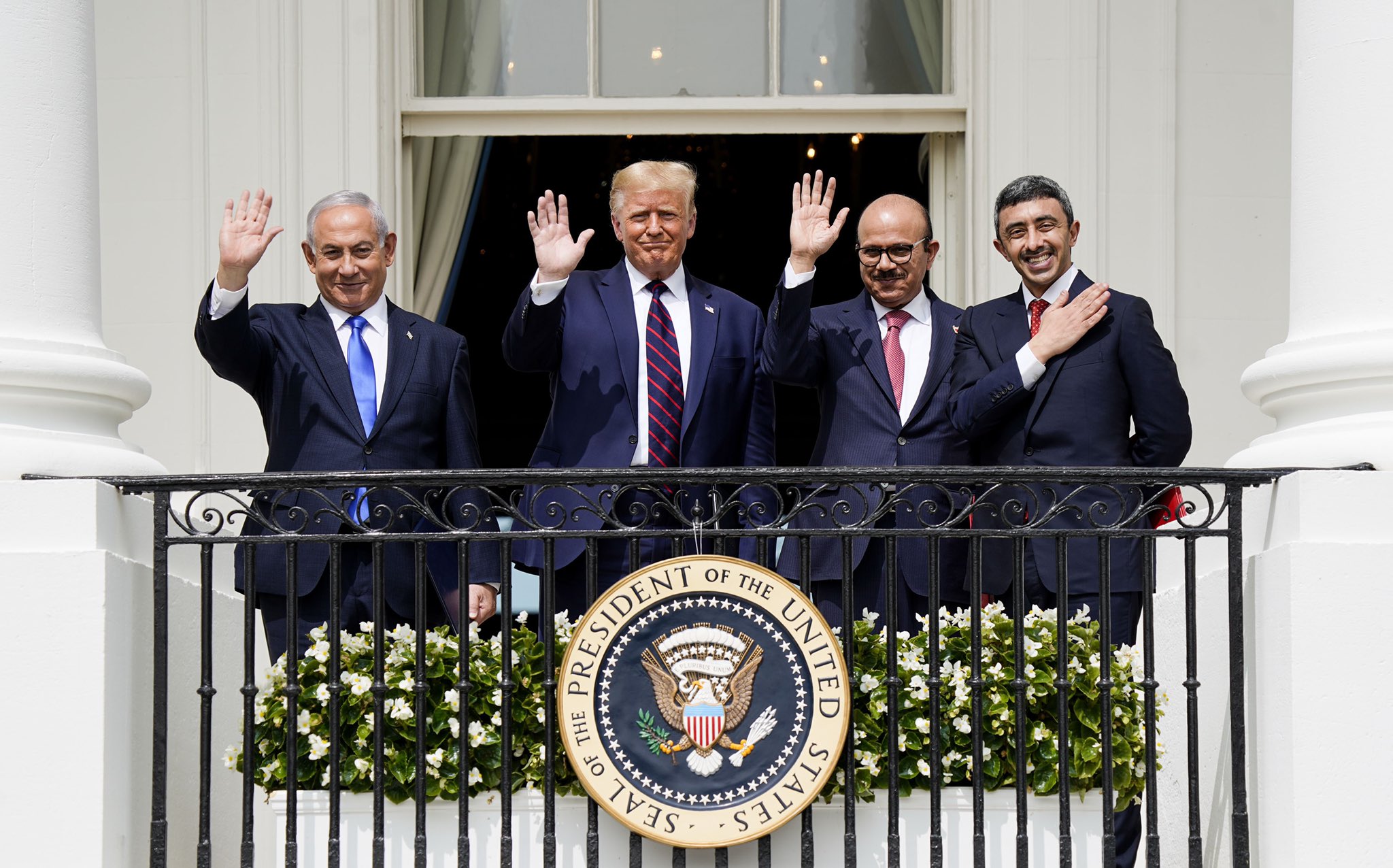 Experts view the signing of the Abraham Accords as the beginning of a defense and security partnership between the Arab nations and Israel.
In March, Israel's IAI signed a memorandum of understanding with UAE state-owned defense firm Edge to co-produce anti-drone systems.
The US recently brought Israel under Central Command to facilitate military cooperation and promote more contact and cooperation between Israel and the Arab states. Israel was earlier part of European Command.
F-22 Raptors – World's Most Powerful Fighter Jets Deployed To Asia In 'Big Numbers' To Counter Chinese 'Muscle Flexing'
The Arab-focussed US Central Command (CENTCOM), now stretches from Egypt in Africa to Pakistan in South Asia along with the northern boundary at Kazakhstan in Central Asia.
"The move allows CENTCOM to put an operational perspective on the Abraham Accords, setting up further corridors and opportunities to open up between Israel and Arab countries in the region," Marine Gen. Kenneth McKenzie, the head of CENTCOM, said.
#CENTCOMCDR Gen Frank McKenzie hosts Israel Defense Forces @IDF senior leaders to discuss #MiddleEast security concerns & pending realignment to CENTCOM's framework. @usembassyjlm @StateDept_NEA https://t.co/ykVsbNxhoA pic.twitter.com/wqrt4U6RzI

— U.S. Central Command (@CENTCOM) June 22, 2021
One of the command priorities clearly mentions "deterring Iran".
Arab officials from Saudi Arabia, the United Arab Emirates, Bahrain, and elsewhere now openly talk of Israel as a strategic partner in opposing Iranian aggression, the Islamic State, and other extremist groups.
"Since we have the same enemies, maybe we are going to have some mutual interests. I think that there is a potential to enlarge our defense partnership in the future with countries like the UAE and Bahrain," Moshe Patel, the head of the Israeli Missile Defense Organization, told Defense News.
After US, Now South Korea Wants Israeli Style 'Iron Dome' To Protect Against Kim's Shelling
"In the future, there will be more military partnerships but it's something that needs to be processed step by step," he added.
With media reports highlighting the possibility of deeper relations between the Saudi Kingdom and Israel to counter Iran, the sale of Iron Dome air defense systems to Arab countries could be a reality soon.