Group Captain Arvind Pandey (Retd)
With the Anti-satellite test (ASAT) being conducted by almost all space-faring nations, it has become incumbent on these nations to think about recuperating the services due to lost satellites. It is a well-known fact that USA, Russia, and China are among the countries with ASAT capabilities.
The responsive launch is a term used to ensure the availability of an operational satellite in Low earth orbit (LEO), right from making available a launch vehicle, strapping the payload, launching, and placing the spacecraft in the desired orbit.
This also includes augmentation of present capability by adding more satellites in the current constellation in case of requirement.
This is being exercised by the US space force and US space command in collaboration with private satellite placement operators. US space command has selected launch services provider Firefly Aerospace and satellite manufacturer Millennium Space for a very compressed timeline of about 24 hours for making the satellite operational.
The thought process has been retrospection by global space forces as to what measures are required to ensure that another satellite is made available in the shortest timeline after an adversary has damaged it or to put a new satellite in orbit, thereby increasing the potential of the existing constellation for increased services.
US space force command has termed this action a tactical, responsive space mission. The commercial space industry is the new backbone of space ventures and provides end-to-end solutions for responsive missions.
In this case, Firefly Aerospace provides launch vehicles from multiple launch locations, and Millennium Space provides the small satellite amalgamated with ground systems and real-time data transfer. Presently the Firefly's launch vehicle Alpha is tipped for a 1000-kilogram payload, sufficient for a small satellite to be deployed in LEO.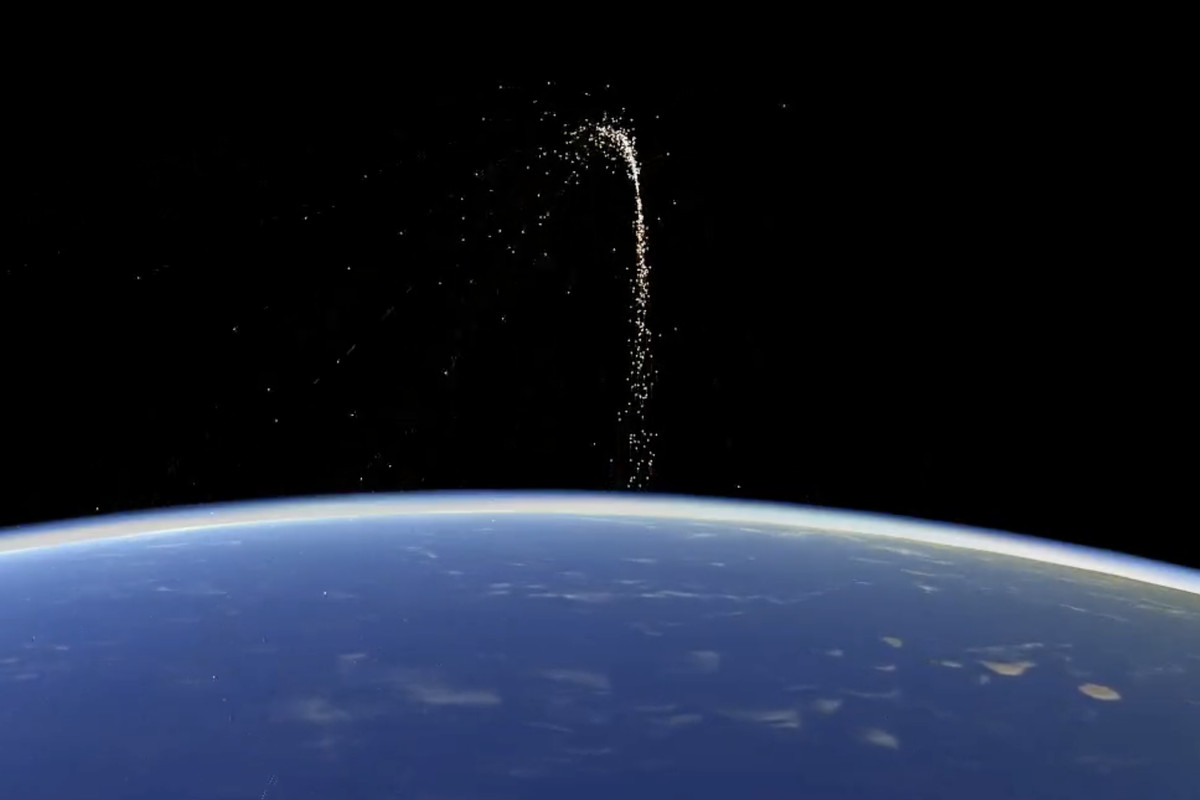 Firefly is also working with Northrop Grumman to increase the payload capacity to enhance the utilization of the launch vehicle.
Virgin Orbit has developed another matrix of responsive space missions wherein a converted Boeing 747-200 aircraft is used to carry a rocket named 'Launcher One' with small satellites onboard.
The aircraft will take off from any runway with an underslung rocket. After attaining cruise level, the rocket will be unclipped with its engines fired for transition into space and to deploy the satellites in LEO. The aircraft will then return to the base for land and subsequent utilization.
Similar activity is undertaken by Northrop Grumman in which a special aircraft, Stargazer-1011, is used to carry a rocket named Pegasus with a small satellite. Pegasus is then unclipped from the aircraft to deploy the satellite in LEO. This provides a capability for launch anytime, anywhere, for time-critical missions.
A responsive launch aims to ensure that at no time does the capability of its forces gets diminished without the adversary noticing the same. LEO satellites are predominantly used for Earth observation and communication for tactical utilization in battle space. Battlefield transparency and real-time communication are the force multiplier and change the face of war.
The present state of the Responsive space launch is the outcome of a launch challenge by the Defense Advanced Research Projects Agency (DARPA) of the US DoD in 2018. The aim was to identify and operationalize the capability of quick satellite launch in case of any requirement. This capability can also be used for satellite manufacturers and launch service providers.
Creating responsive space architecture needs a solution for which the present status appears to be generative and robust.
Reduction of timelines for a responsive launch due to the availability of more than one launch service provider and satellite manufacturer will increase the efficacy of the thought process for which it is being conceived. Diversity in space exploration will achieve desired results in the given time frame.
Way Ahead For India
The Indian space sector has also been opened to non-governmental entities establishing New Space India Limited (NSIL). The Indian National Space Promotion and Authorisation Center (IN-SPACe) has created a roadmap for satellite launch and manufacturing for non-governmental entities.
Indian Space Research Organisation (ISRO) has been a key player in space exploration. Now is the time for a foray into launch on demand to compete with other global powers. Global affiliations for the growth of the space sector and synergy between different entities for an end-to-end solution are crucial to success and achieving "Atmanirbharta" in space applications.
Group Captain Arvind Pandey(Retd) is a geospatial intelligence professional. He is trained in the full spectrum of imagery analysis in aerial and space-borne sensors and has vast experience creating geospatial infrastructure.
Reach out to the author at arvind.pandey65@outlook.com