Days after reports detailing a failed assassination attempt on the Ukrainian President surfaced, Kyiv's top intelligence agency again claimed that mercenaries hired by Moscow continued their hunt for Zelensky and other high-ranking politicians.
The Main Intelligence Directorate of Ukraine's Ministry of Defense revealed this in a Facebook post on March 20.
"Another group of militants linked to Yevgeniy Prigozhin, a Russian propagandist close to Putin and owner of the Liga (Wagner), began arriving in Ukraine today," the intelligence agency claimed. "The main task of criminals is to eliminate the top military and political leadership of Ukraine."
On February 28, The Times, a UK-based daily, had reported that more than 400 Russian-backed mercenaries were operating in Kyiv on orders from Moscow to assassinate President Zelensky and his cabinet colleagues.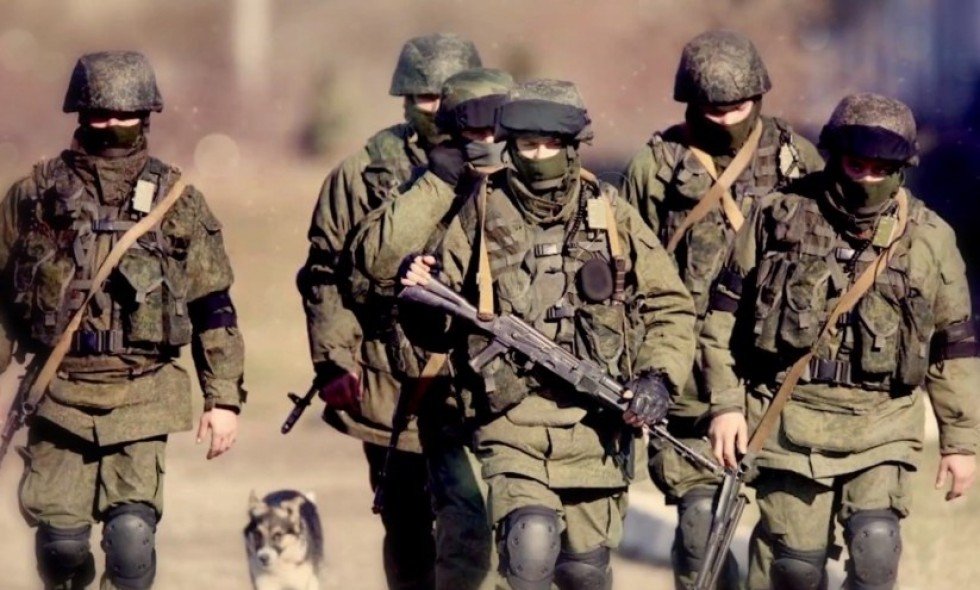 The report specifically named Wagner Group, a private militia run by Putin's close associate, Yevgeniy Prigozhin. While the latest intelligence alert could be part of Kyiv's sustained information campaign against Moscow, the practice of deploying mercenaries for special operations is not new, something both Russia and its arch-rival America have been doing for years.
Earlier this month, Ukrainian President Zelensky had urged foreign fighters to help defend his country against Russian troops. According to reports, military contractors were scouting for ex-soldiers to take on Putin's "hired killers", offering them each a handsome pay of $60,000 a month.
Anyone with five years of military experience in eastern Europe would be eligible for this job. Additionally, the candidate must be skilled in reconnaissance and rescue operations with "little to no support" and familiar with Soviet-era weaponry, according to a previous report by The Times.
Blackwater's Dark Past
In the wake of the Ukraine invasion, Erik Prince, the founder of the infamous Blackwater (now called 'Academi') mercenary group, had reportedly told Fox News host Tucker Carlson that he could have stopped the Russian attack, if only US President Joe Biden would have let him do it.
Tucker brings on Erik Prince, who claims he pitched a plan to the Administration in Dec to have 140 fighter planes that were about to be retired from service sent to Ukraine, flown by mercenary pilots, and that Putin wouldn't have invaded if Biden had agreed to his plan. pic.twitter.com/vz7c8vBLwk

— Ron Filipkowski ?? (@RonFilipkowski) February 25, 2022
Prince, a former US Navy SEAL officer, purportedly claimed that Biden had rejected his proposal to have his pilots take 140 aircraft to Ukraine, which could have deterred the Russians. This is the same man whose actions had exposed America's dirty war secrets in the Middle East more than a decade back.
In one of the most unjust decisions, then-US President Donald Trump had in December 2020 pardoned four Blackwater mercenaries, convicted of the murder of 14 Iraqi civilians, including two children, in Baghdad in 2007.
Prince's sister Betsy DeVos had served as the Education Secretary in the Trump administration between 2017 and 2021.
According to The Guardian, the four Blackwater mercenaries – Paul Slough, Evan Liberty, Dustin Heard and Nicholas Slatten – were part of an armored convoy that opened fire indiscriminately with machine guns, grenade launchers and a sniper on the 14 unarmed Iraqis at Nisour Square in Baghdad.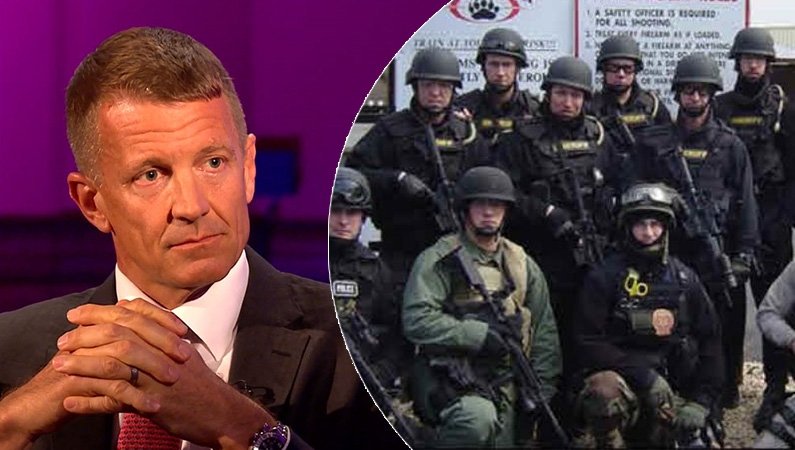 In his book, Blackwater: The Rise of the World's Most Powerful Mercenary Army, author Jeremy Scahill, wrote:
"…Private security forces faced no legal consequences for their deadly action in the first five years of the Iraq occupation. As of Spring 2008, not a single had been prosecuted for a crime against an Iraqi…Within the Bush administration, they were either praised or unmentioned. In Congress, privatized war almost a non-issue…But following Nisour Square, Blackwater and other mercenary firms suddenly lost their fiercely guarded covert status."
The Nisour Square massacre was a blot the US cannot get rid of even today. It earned so much notoriety that Blackwater was forced to rebrand itself as 'Academi'.
The Russian Deep State
Founded by Putin's close confidante, Yevgeniy Prigozhin, the Wagner Group is the Russian version of Blackwater. This private militia is among the entities the West has sanctioned following Mosco's military operations in Ukraine. It is accused of helping finance the mercenaries in Ukraine, Libya and Syria, according to Al Jazeera.
"The Wagner Group is responsible for serious human rights abuses in Ukraine, Syria, Libya, the Central African Republic, Sudan and Mozambique," the European Union said.
Putin denied this charge, asserting that private military contractors have the right to work and pursue their interests anywhere in the world as long as they do not break Russian law. He also insisted the Wagner Group neither represented Moscow nor was paid by the government, the Al Jazeera report said.
However, there is more to this than meets the eye. Security analysts call the Wagner Group the de facto private army of Putin. Its founder Prigozhin is dubbed "Putin's cook" for his close links to the Kremlin, according to reports.
The Wagner mercenaries are purportedly trained by the Russian military and operate in close coordination with GRU, a Russian military intelligence agency, which maintains its own special forces units.
The United Nations and the Western governments have accused the Wagner Group of human rights violation in the Central African Republic and involvement in the conflicts in Libya and Mali.
Earlier, Russia was believed to have deployed the Wagner Group in its war in Donbas to support separatist forces of Donetsk and Luhansk. Putin recognized the independence of these two breakaway regions of Ukraine, three days before he ordered military operations against the country, last month.