The Caucasus has erupted into violence again, with the two bitter rivals, Armenia and Azerbaijan, blaming each other for instigating the conflict earlier this month, leading to the death of several soldiers on both sides of the border. 
---
EurAsian Times reported on September 29 that India has decided to export missiles, rockets, and ammunition, including indigenous Pinaka multi-barrel rocket launchers, via a government-to-government contract. It is reported that armament worth $250 million will be sold over the next few months.
Located in the south Caucasus, Nagorno-Karabakh has become a lingering issue between the two warring sides. It is a mountainous enclave recognized internationally as belonging to Azerbaijan but that, until 2020, was inhabited and entirely governed by ethnic Armenians.
In 2020, Azerbaijan gained considerable territory in and around Nagorno-Karabakh during a six-week conflict. A Russian-brokered truce halted the combat, but despite the presence of Russian soldiers, clashes have continued occasionally.
In the bloody conflict of 2020, drones produced in Turkey and Israel wreaked havoc on Armenia and played a pivotal role in Baku's victory.
According to reports, Azerbaijan still uses these drones against the Armenian military. On the other hand, Armenia has been unable to secure much military assistance from its principal ally Russia, which continues to reel under the pressure of depleted stocks and the sanction-hit defense industry.
Now India has stepped in on the Armenian side and decided to equip the country with indigenous weapons, including Pinaka MBRL.
India's Pinaka is a multi-barrel rocket launcher (MBRL) primarily developed for the Indian Army. Each Pinaka battery has six launchers, 12 rockets, and the DIGICORA MET radar. A battery of six launchers can neutralize an area measuring 1000 meters x 800 meters.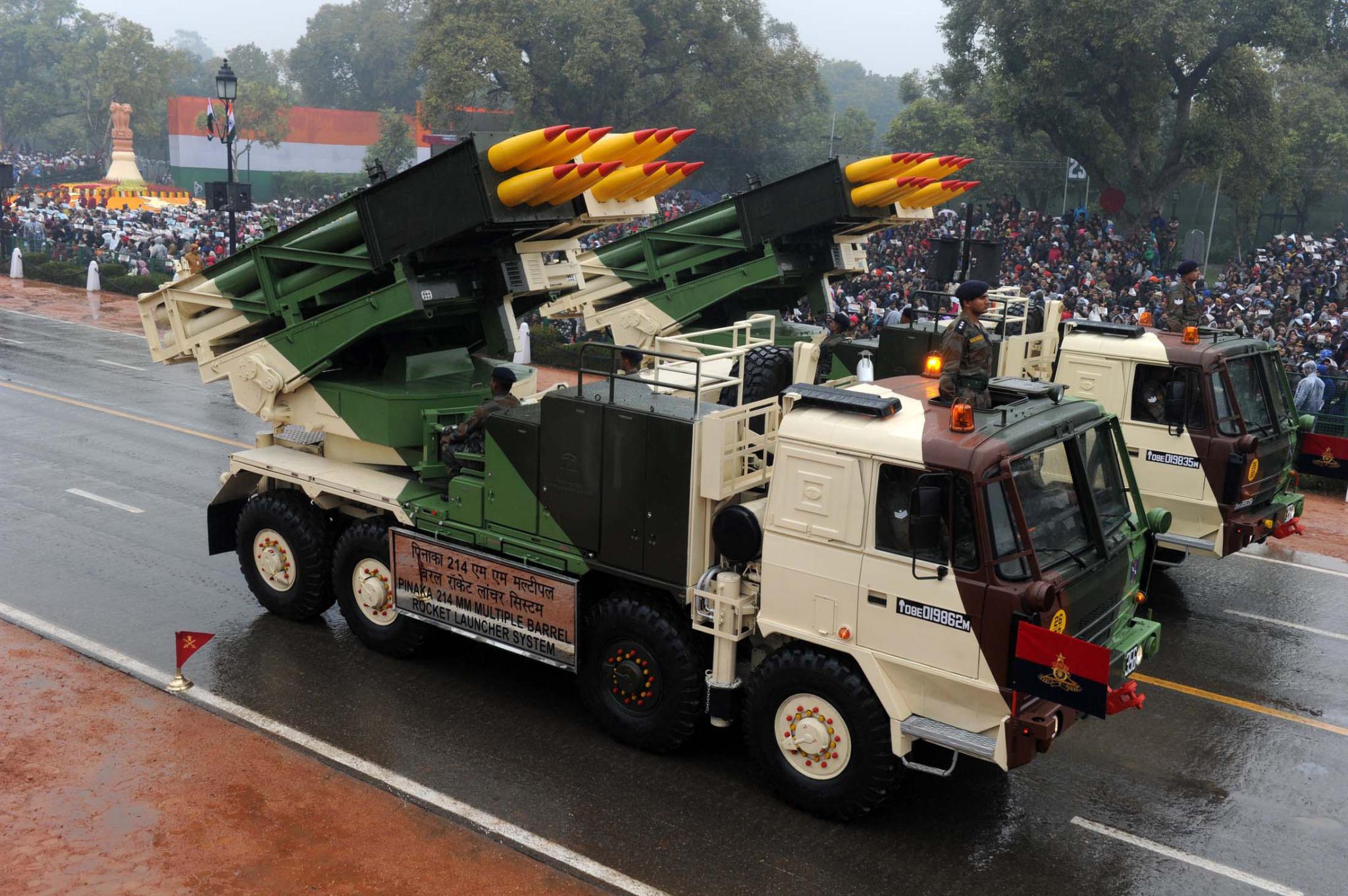 Besides the "Pinaka" MBRL system that could come in handy for Armenia to strike Azeri tanks and armored vehicles, India is also reportedly exporting anti-tank missiles to Yerevan.
NAG ATGM
While details remain guarded by the government, India's "Nag" anti-tank missile was figured in the export list published by the government in February 2021.
The Nag missile is an Indian third-generation, all-weather, fire-and-forget, lock-on after launch, anti-tank guided missile (ATGM) with an operational range of 500 meters to 20 kilometers depending on the variant. It has a ten-year shelf life without maintenance and a single-shot hit probability of 90%.
The Nag ATGM can be launched from land and air-based platforms. The strike range of the missile when launched from a ground-based platform is up to 4 km, while the strike range, when launched from an air-based platform, is up to 7 km.
It has a built-in IIR (imaging infrared) seeker with integrated avionics.
The missile also has "top attack" and "front attack" capabilities. It is capable of disabling heavy armor, including "composite" and "reactive" armor, present on many current battle tanks.
The ATGM can fight silhouetted tanks day or night, moving or still, thanks to its IIR seeker.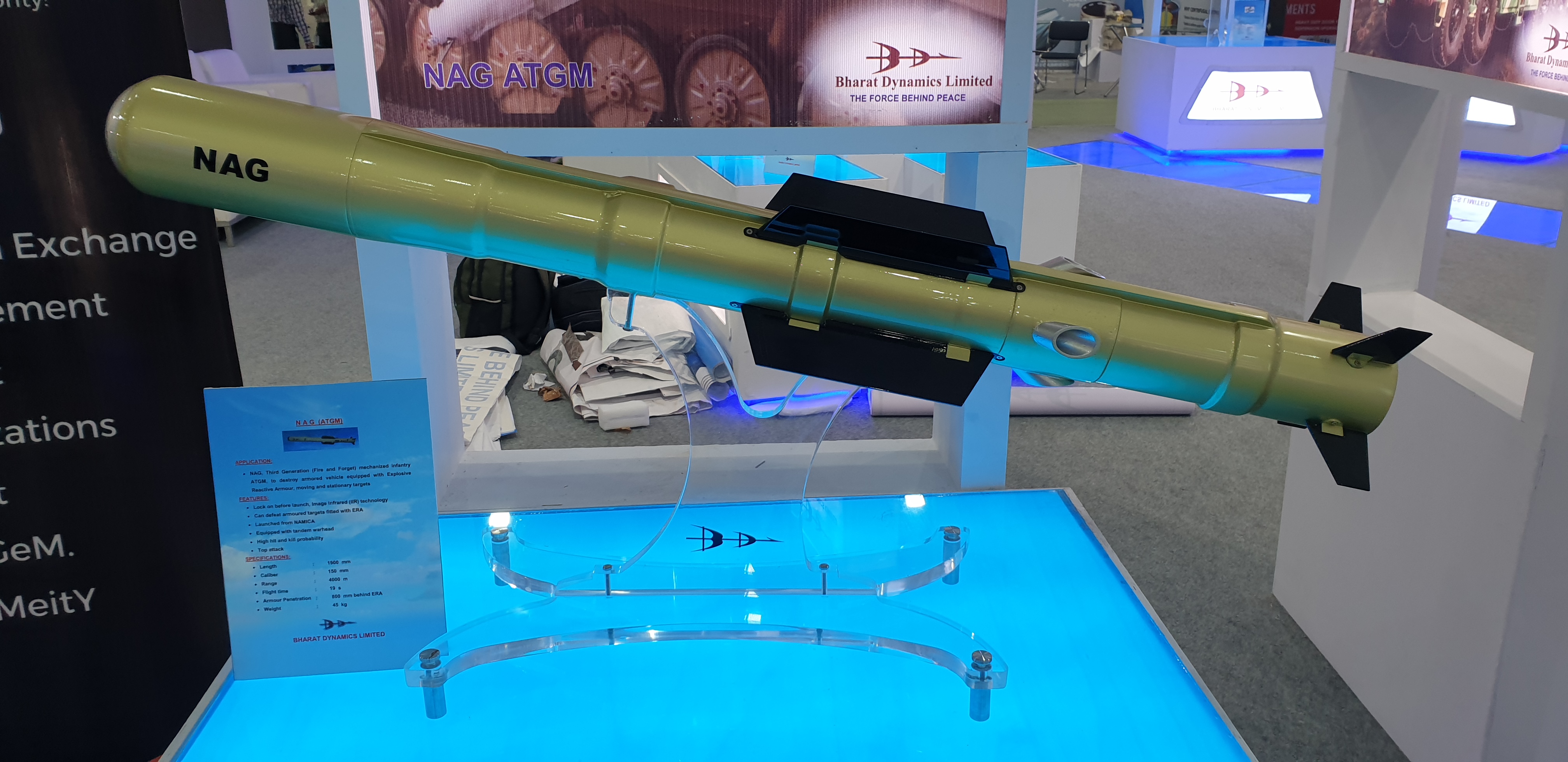 In addition, the Man Portable Anti-tank Guided Missile (MPATGM) in New Delhi's inventory is an Indian-made third-generation anti-tank guided missile derived from the Nag.
It is "soft" launched from a canister utilizing an ejection motor. For homing in on the target, it employs a cutting-edge IIR seeker. The tripod-launched, man-portable missile has a maximum range of 2.5 km and a launch weight of under 15 kg. The Defense Research and Development Organisation flight-tested this system in January.
The Man Portable Anti-tank Guided Missiles could be said to be in a nascent stage as of now. However, it is a potent system that could be up for future export to Armenia and could wreak havoc on Azeri systems, as has been seen in the war of resistance fought by Ukraine.
That being said, both the Pinaka Rocket Launch System and the Anti Tank Guided Missiles would be helpful in ground-based battles but would not be able to combat Turkish drones.
EurAsian Times reached out to experts to understand if the weapon export from India can really help Armenia.
India's Weapon Export to Armenia
In the conflict of 2020, Azerbaijan used a sizable fleet of Bayraktar TB2s it had purchased from Turkey to take down Armenian tanks, artillery pieces, and air defense systems. Ground-based rocket launchers and anti-tank guided missiles cannot take on these armed drones that strike unexpectedly.
Maj. Gen. Raj Mehta (retired) told EurAsian Times: "What we are exporting won't be enough. More importantly, Pinaka and tank missiles aren't drone compatible and are also expensive.
In war, hammers aren't the right way ahead to kill flies. One must carry out a threat assessment, after which the correct weapons can be chosen. A 'transparent' battlefield allows wise choices to be made. An Indian assessment team could identify the real battlefield problems and then suggest what India could provide at a reasonable cost."
It is, however, pertinent to note that two years after losing the war with Azerbaijan, Armenia has announced that it will increase its defense spending by almost 50% as Baku keeps up its military pressure.
According to a draft budget that the government distributed at a September 29 cabinet meeting, the military budget for 2023 will be 501 billion drams, or more than $1.2 billion.
While the Armenian government has not committed to any Indian system, it could use this money to acquire some systems India is willing to export. In the export list for 2021, there is one missile that could prove to be a valuable addition for Yerevan – the 'Akash' missile.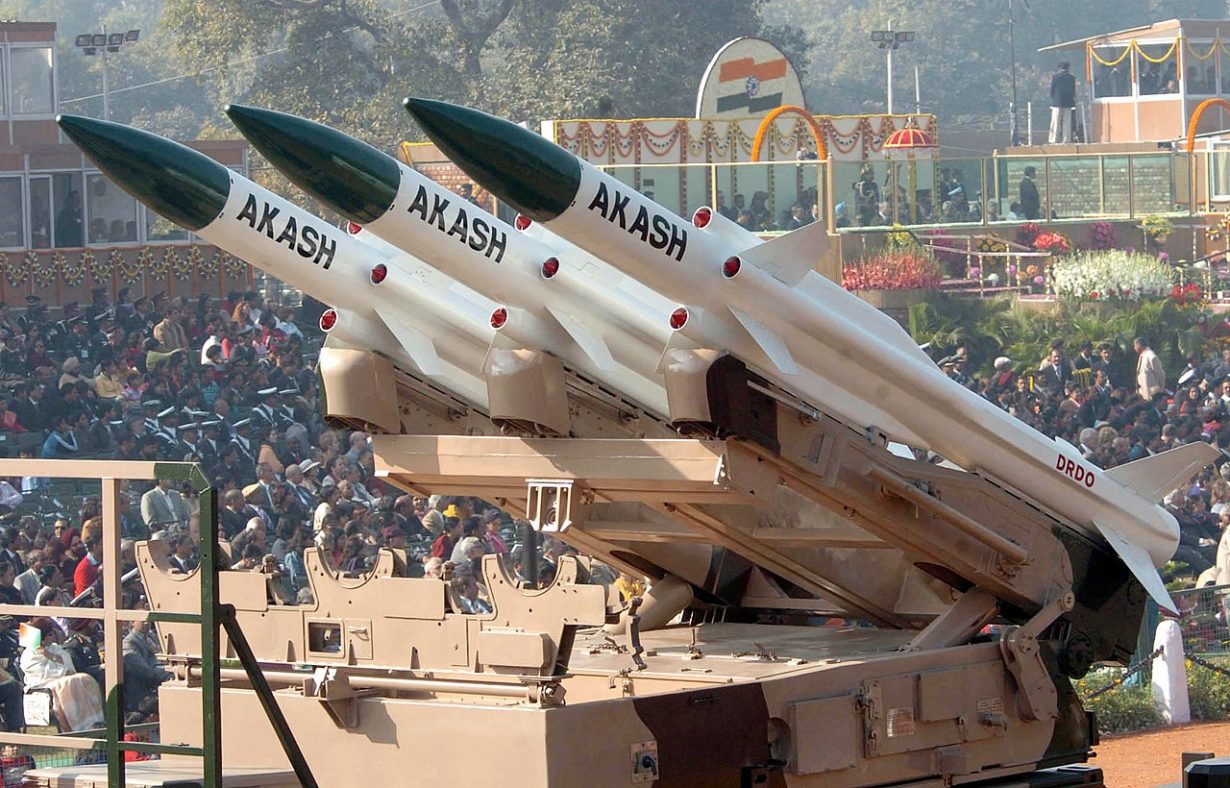 With a 25-kilometer range and the ability to simultaneously engage multiple targets in any weather, Akash is one of the nation's most powerful missiles. It is approximately 96% indigenous. The Akash surface-to-air missile was inducted into the Indian Air Force (IAF) in 2014 and the Army in 2015.
The missiles, which have the capability of destroying aircraft within a range of 30 to 35 kilometers, and can carry conventional and nuclear warheads weighing up to 60kg, are designed to be launched from static or mobile platforms. The weapon system has the ability to engage numerous targets at once in either a group or autonomous mode.
The system also includes an arming and exploding mechanism, a multifunctional fire control radar, a digital autopilot, a launcher, a control center, an integral mission guidance system, and a missile. Additionally, it has C4I (command, control, communications, and intelligence) centers.
Akash can handle several targets simultaneously and has the ability to destroy maneuvering targets such as unmanned aerial vehicles (UAVs), cruise missiles, missiles launched from choppers, and fighter aircraft. This capability would make it more suited for combating the armed drones deployed by Baku.
The missiles designed for this system are able to fly at supersonic speeds ranging from Mach 2.8 to 3.5. It was reported that the projectiles have a kill probability of 88 percent. These odds can be increased to 98.5 percent by launching the second missile just after five seconds after the launch of the first one.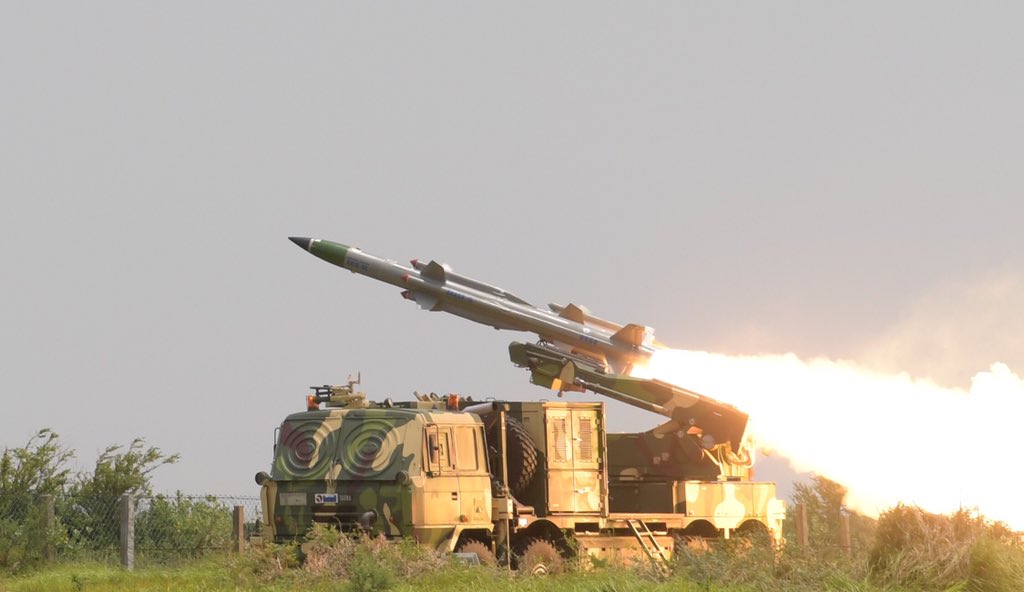 The Indian Ministry of Defense has set an ambitious goal of exporting aerospace and defense equipment and services worth around 35,000 crores (approx $5 billion) by 2025. Therefore, the isolation faced by Armenia could be a chance for New Delhi to market its system and increase its export tally.
One system that, even though expensive and probably not on the 'shopping list,' could add more teeth to Armenia's arsenal is the BrahMos supersonic missile.
According to Lt Col JS Sodhi (Retd), "Since the conflict between Armenia and Azerbaijan isn't going to get over anytime soon, it would be prudent for Armenia to purchase more lethal and the highly-advanced BrahMos and the Akash missiles as Azerbaijan is supported by Israel and Turkey, both of whom are global leaders in manufacturing highly advanced defense equipment.
"With the Russian defense systems proving ineffective and its production suffering due to the global sanctions imposed on Russia, the most dependable and trusted ally of Armenia to supply them advanced weapon systems in India."
Similar to the BrahMos, the Israeli-Indian-developed Barak 8 missile can also potentially be exported. Israel's Aerospace Industry (IAI) and India's Defense Research and Development Organization (DRDO) have jointly developed the missile. However, since Israel has sided with Azerbaijan, it could be conditioned on Tel Aviv's approval.
Besides giving a significant boost to India's defense export at a critical time, the sale of arms and sophisticated systems to Armenia could also be seen as an antidote to India's regional rival Pakistan which has lent unconditional support to Azerbaijan and formed a "holy trinity" together with Ankara and Baku.
India has stopped short of naming Azerbaijan and made a veiled reference to Baku as an "aggressor." As the conflict drags on and the sale of weapons goes through, India would have picked a side, filling Moscow's shoes as the latter remains invested in a protracted war against Ukraine.