Pakistan has moved to replace its older P-3C Orion naval spy plane fleet more than two months after its arch-rival India sought clearance from the US to buy more P-8 Poseidon maritime patrol aircraft.
Afghanistan Calls On India, Russia & China To Help Fight Terrorism In The War-Torn Country
Italian defense company Leonardo has been given the charge by Pakistan Navy to upgrade three Embraer Lineage 1000 regional jetliners into long-range maritime patrol aircraft, reported Defense News.
Last month, Pakistan's Ministry of Defence Production signed a $190 million contract with the Italian company.
Pakistan already has one Embraer Lineage aircraft, and according to the terms of the contract, it will acquire two more. The three aircraft are then slated for a series of modifications in designs, installations, and incorporation of anti-submarine warfare and maritime patrol.
Subsequently, the planes are expected to be deployed in the service as part of the 'Sea Sultan' patrol. It is believed that the Embraer Lineage 1000 jetliner will replace the older P-3C Orion long-range maritime patrol aircraft of the Pakistani Navy.
Clash Of Super-Powers: US To Open A 'New Front' To Challenge China In The Indo-Pacific Region
Pakistan's P-3C Orion
P-3C Orion is a land-based maritime patrol and anti-submarine warfare aircraft. Manufactured by Lockheed Martin, it has been acquired by 10 countries around the world. The aircraft is 35.61 m long, 10.27m high and has a wingspan of 30.37 m.
The aircraft can fly at a speed of 760 kmph. It was reported that Pakistan acquired seven upgraded ex-US Navy P-3C aircraft and also sought modification of two other Pakistan Navy aircraft. The upgrade consisted of Inverse Synthetic Aperture Radar (ISAR/SAR), Electronic Support Measures (ESM), and communication systems.
In October 2020, when the Embraer Lineage 1000 jetliner was chosen to replace its older maritime patrol fleet, questions were raised on the possible issues that may arise in converting a jetliner into a maritime patrol aircraft.
1st Time Ever: US P-8 Poseidon Aircraft Fires Harpoon Anti-Ship Missile In NATO Drills
Douglas Barrie, an aerospace analyst at the International Institute for Strategic Studies, mentioned that the conversion of a commercial turbofan engine-powered aircraft as a base for an anti-submarine warfare platform is not uncommon. A major example of such conversion is the US P-8, which is a Boeing 737-800 derivative.
However, the conversion of the aircraft will not be an easy task, noted Barrie. "It is a significant undertaking, and risk management is going to be important," he told Defense News.
Lessons From Doklam: Why Indian Deployed US' Most Powerful Naval Aircraft In Ladakh?
It is believed that the pre-conversion maintenance, repair, and renovation of the aircraft will be done by the South African company Paramount Group.
A major reason for the Pakistani Navy in choosing the Italian company had been its past association. Pakistan Navy's RAS 72 Sea Eagle aircraft and Sea King helicopters are already equipped with the Leonardo Sea Spray radar, while its anti-submarine warfare aircraft is equipped with the Leonardo torpedo-release systems.
The Italian company has also provided the Pakistani military with Grifo radars for Mirage III and Chinese-made J-7/F-7 PG Fishcan fighters.
India To Buy More P-8I Aircraft
In May, Naval Technology reported that India is set to acquire six more P-8I maritime patrol aircraft from the US.
The US Defence Security Cooperation Agency (DSCA) highlighted the sale of the P-8I maritime patrol aircraft to further reinforce the strategic partnership between the US and India and noted that it will help "improve the security of a major defensive partner, which continues to be an important force for political stability, peace, and economic progress in the Indo-Pacific and South Asia region".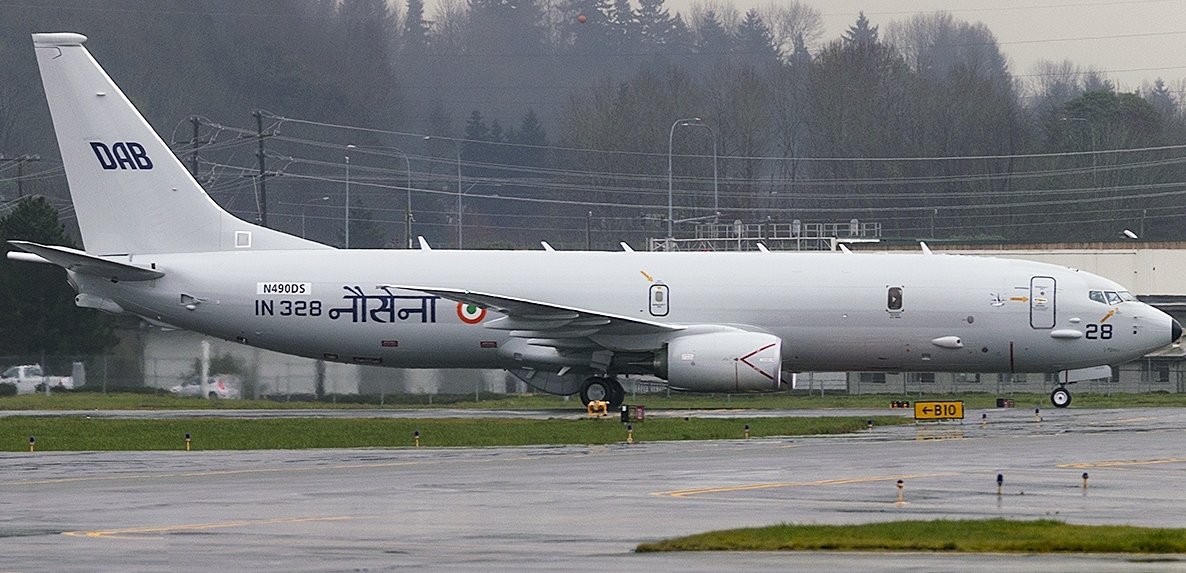 Developed by Boeing, the P-8 Poseidon is meant to operate mainly as anti-submarine warfare (ASW), anti-surface warfare (ASUW), and shipping interdiction aircraft.
The P8I is the Indian variant of the P-8A Poseidon multi-mission maritime aircraft. The P-8I is expected to replace the older fleet of the Tupolev Tu-142 aircraft.
Last November, the Indian Navy received its ninth P-8I aircraft as part of the $1-billion deal signed with the United States for four additional planes back in 2016, The Eurasian Times reported.
The aircraft was deployed in Ladakh as a surveillance platform because of the border tension. The move was aimed at creating a synergy between the three services – the army, the navy, and the air force.
Is The US 'Punishing' Both Turkey & Pakistan Over S-400 Deal, Military Base Issue?
The aircraft is 39.47 m long, 12.83 m high, and has a wingspan of 37.64 m. The cockpit of the aircraft is equipped with a primary flight display, multi-function displays, and an identification friend or foe (IFF) system.
It has a CAE AN/ASQ -508 A magnetic anomaly detection (MAD) system, APS- 143 (V) 3 multi-mode radar, and Raytheon APY-10 surveillance radar.
The aircraft's internal weapons bay can carry Mark 54 torpedoes, depth charges, and free-fall bombs. Flying at a maximum speed of 789 kmph, the aircraft can reach an altitude of 12,496 m. 
Other News
Watch: The Ultimate Dogfight Between US & Russian Fighter Jets Over A 'Top-Secret' Air Base In Nevada
---
30 Times Faster Than Speed Of Sound: Is China Really Winning The Hypersonic Race With Its JF-22 Wind Tunnel?