China will conduct three-day military drills around Taiwan following President Tsai Ing-wen's meeting with US House Speaker Kevin McCarthy.
The Chinese Ministry of National Defense (MOD) said in a statement that the People's Liberation Army's Eastern Theatre Command would organize a "combat readiness patrol" and a "united sword" drill in the Taiwan Strait and the airspace to the north, south, and east of Taiwan.
The statement came after Tsai returned from a tour through the Americas and met McCarthy, leaving Beijing furious. China had vehemently opposed the meeting and threatened to "take resolute measures to defend the completeness of its sovereignty and territory."
China-Taiwan Tussle Continues 
China's military flights into Taiwan's Air Defense Identification Zone (ADIZ) since August 2022 have grown more specific and targeted, as the Asian giant's naval activities picked pace in recent days, indicating heightened tensions between the two sides.
It has been assessed that the People's Liberation Army Air Force (PLAAF) was working out every attack, defense, and diversionary plan while gathering the maximum possible targeting data with its intelligence-surveillance-reconnaissance (ISR) flights from its CH-4 and BZK unmanned aerial vehicles (UAV).
What's more? The PLA Navy's activities closer to Taiwan, too, have picked up pace in recent days, with naval vessels, including a Chinese aircraft carrier, carrying out patrols and navigation operations too close for comfort for the Taiwanese defense forces.
On April 3 and 4, PLAN's Type 052C destroyer 'Changchun' (b.n. 150) Type 052C, a Type 54A frigate 'Anyang' of the Eastern Fleet, sailed from the waters of the East China Sea through the Miyako Strait to the northwestern part of the Philippine Sea adjacent to Taiwan. 
The Changchun later patrolled the area between the Northeast coast of Taiwan and the Japanese island of Yonaguni.
Yonaguni, the last island part of Japan's Ryukyu (Nansei) chain that ends close to Taiwan's Northeast, has been considered a potential host for US and Japanese military units that can fire anti-ship missiles and harass the northern flank of a PLAN armada. 
On April 5, the Carrier Strike Group of the Southern Fleet of the PLA Navy, led by the aircraft carrier Shandong, completed the transition from the South China Sea through the Bashi Strait and entered the sea southeast of Taiwan to conduct exercises in the western Pacific Ocean.
According to Taiwan's Ministry of National Defense (MND), the exercise was Shandong's "first" training in the western Pacific. It criticized PLA's "deliberate action" that "jeopardized regional stability and caused tension in Taiwan Strait." 
Chinese Military Movements As Tsai Visits US
This comes as Taiwan President Tsai Ing-wen is in the US and met hawkish Senator and Speaker of the House Kevin McCarthy. The development had sparked fears of another round of unprecedented and first-of-their-kind live-fire exercises around Taiwan like the ones in August last year when then-Speaker Nancy Pelosi visited the island. 
From the nature of the exercises, they appear to be both preparatory (meant to have actual training purposes and plug gaps in operational plans) and retaliatory (registering protests over the US and the island's increasing dalliance).
The mainland People's Republic of China (PRC) considers Taiwan a breakaway province that must reunite and that only the PRC is the actual representative of the Chinese people.  Taiwan's Defense Minister Chiu Kuo-cheng was quoted saying in news reports that the Shandong was spotted 200 nautical miles (370 kilometers) off the east coast.
Other posts on Chinese social media Weibo claimed that the Republic of China Navy (RoCN, or Taiwanese Navy) sent two frigates, Kanding and Chengkun, around a distance of 5 to 6 nautical miles from the Shandong carrier battle group (CBG). It is unclear whether this claim is valid or not. 
Also, on April 5, the PLAN deployed another Type 054A frigate and a Type 901 resupply ship to the northwestern part of the Philippine Sea, 300 kilometers southeast of Taiwan.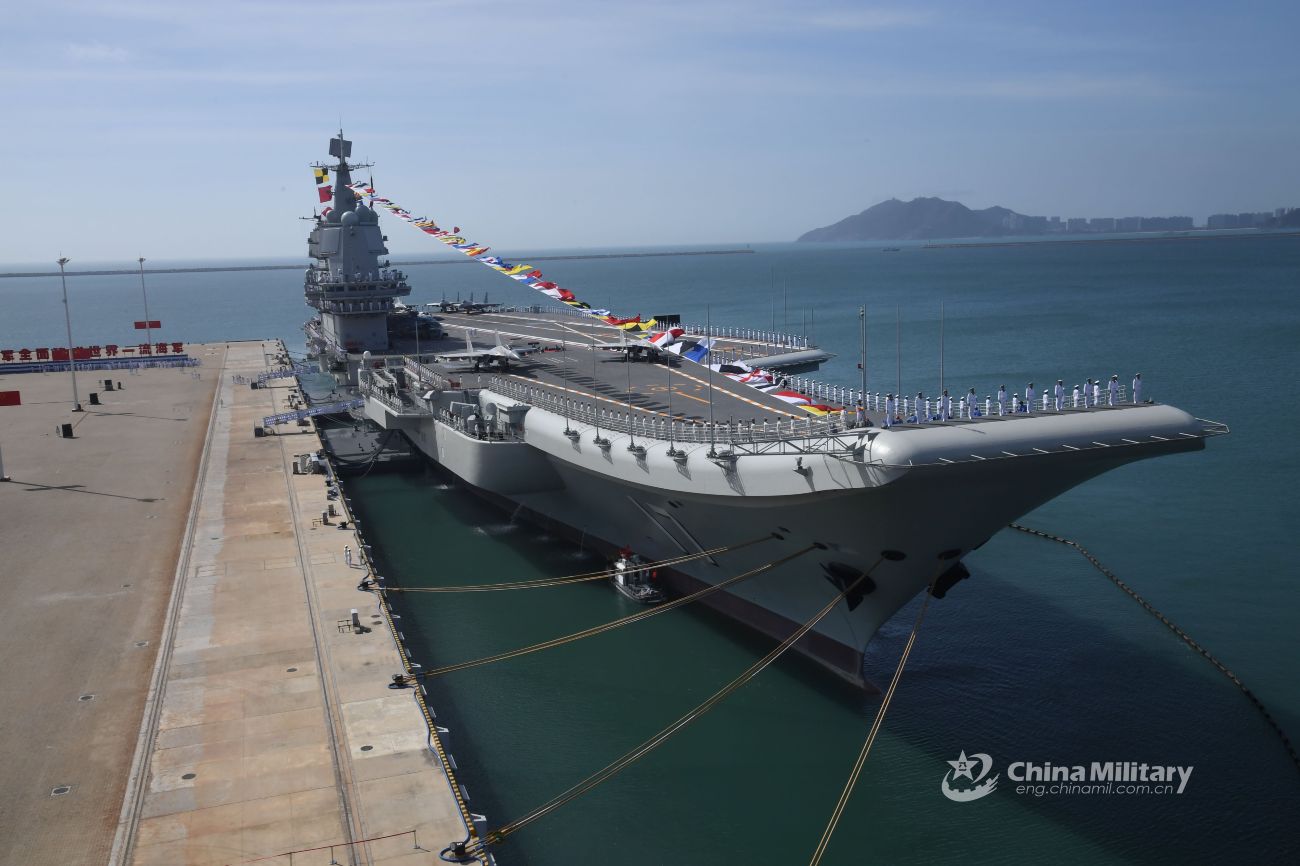 In the coming days, claims on Chinese social media also said that the PLA Rocket Forces may use the 623rd and 627th missile brigades of the 62nd Missile Base and the 632nd missile brigade of the 63rd Missile Base to "practice tasks in the Taiwan direction." This information, however, could not be independently verified. 
Its J-11, J-16 fighter and H-6 bombers have practiced all tactical air combat, integral defense, and ground attack scenarios in various formations. 
Taiwan's Exercises To Beat Back Chinese Land & Air Assaults
Taiwan, too, held exercises to repel amphibious landings on the island, beginning with one on the beaches near Zhuwei fishing port on March 8 and 9. This will be followed by another on April 12 and 13 at Zhiben Beach in Taitung County on the island's Southeast.
These were to practice defensive actions to repel the amphibious landing of PLAN's troop-carrying boats. Drills on March 27 and 31 saw the Taiwanese military deploying, detecting, and diffusing sea mines in southwestern Taiwan.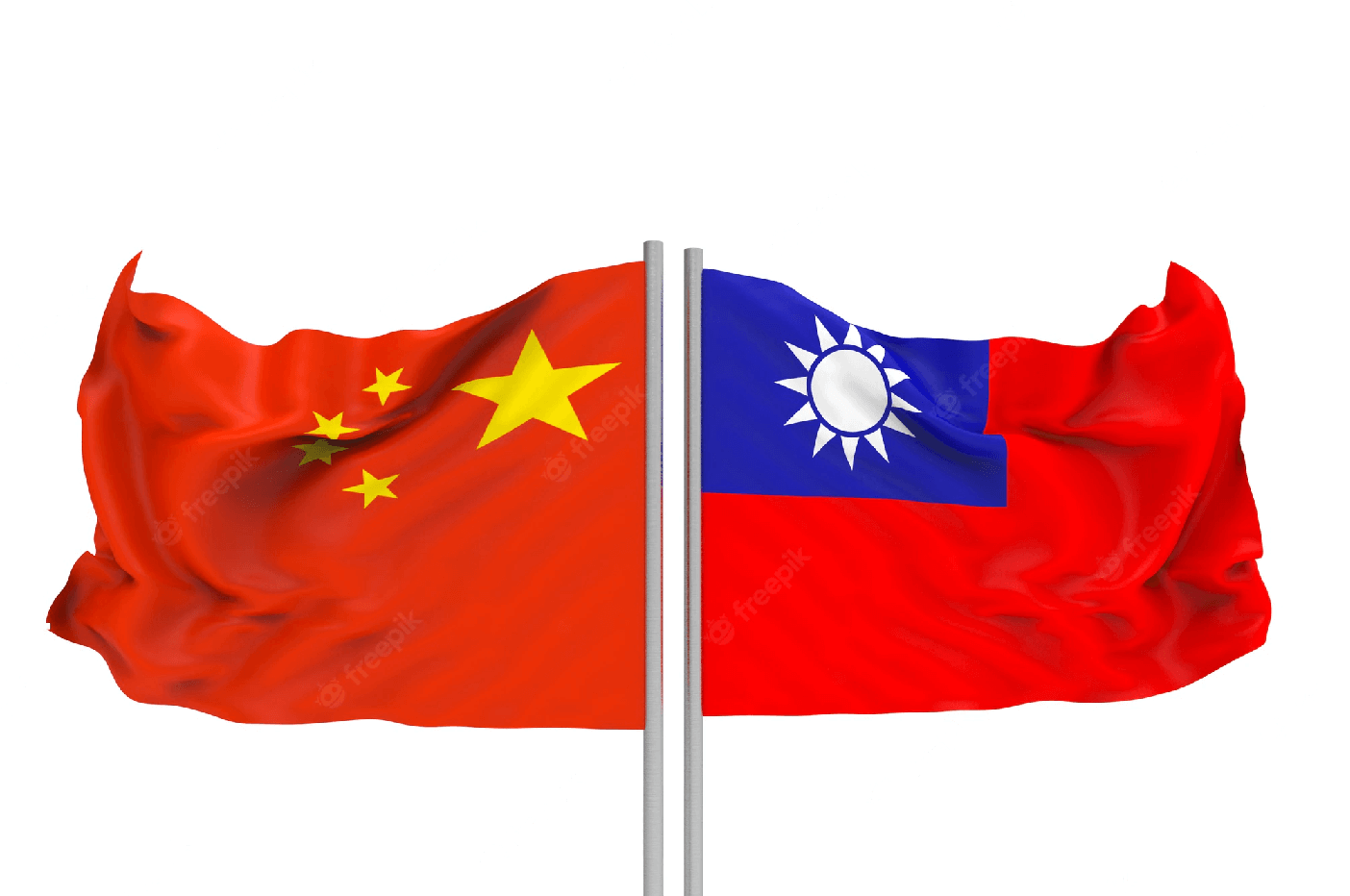 Zhiben has been identified as one of Taiwan's 14 'Red Beaches,' with a natural coastal area conducive to an amphibious landing. Chinese defense bloggers claim that the island has stepped up combat training to prepare for repulsing the PLA from its beaches. 
Taiwan's air and land exercises are aimed at preparing troops for action in "unforeseen circumstances," according to comments on Chinese social media. This means even Taiwan recognizes that any Chinese operation will be sudden, unexpected, and possibly a fluid extension of its drills around the island. 
In addition, with China introducing the Type 075 landing helicopter dock (LHD), which will play an essential role in Beijing's offensive, Taiwan's beach defenses will be even further stretched. 
Destroying the Type 075 landing helicopter docks (LHD) or tackling the several dozen attack helicopters, amphibious tanks, and armored vehicles alone would require significant resources.
This is not to mention similar land warfare equipment on board the civilian roll-on/roll-off (RoRo) vessels China has officially drafted into its plans. It would be interesting to see how Taiwan utilizes its assets and ammunition. 
It is awaiting more Javelin anti-tank guided missiles (ATGM) and the Ground-Launched Small Diameter Bomb (GLSDB), which is fired from the High Mobility Artillery Rocket System (HIMARS). Taiwan considers these a potential weapon to fire on Chinese boats carrying tanks and troops headed to its beaches.