For several weeks, Russia has continued to use kamikaze drones to strike targets in Ukraine. Despite shooting down several suicide UAVs, Ukraine is now waiting to be armed with a state-of-the-art counter-drone system called 'Vampire.'
Within days of Russia launching the unprecedented aerial strikes on Ukraine starting October 10, Germany delivered its first IRIS-T missile defense system to Ukraine. On the other hand, the US is also believed to have shipped two of the eight NASAMS it received from Raytheon last week to Ukraine.
These systems are expected to bolster Ukraine's defense against heavily-armed Russia. However, the beleaguered country, which was left without electricity and water for two days, probably needs more.
It is where the Vampire counter-drone weapon system promised by the US comes into the picture.
A Pentagon spokesman finally broke the silence and informed Defense News that the United States plans to deliver the Vampire counter-drone system to Ukraine by the middle of 2023. A contract award is anticipated in the next few months.
As part of a bigger arms deal, the Pentagon declared on August 24 that it would ship the system, a laser-guided missile launcher that can be easily mounted on a regular truck bed.
The Pentagon hasn't yet approved a contract to provide the equipment, despite Russia's increased use of kamikaze drones produced in Iran to attack Ukraine's critical infrastructure.
Pentagon Press Secretary Air Force Brig. Gen. Pat Ryder said, "Air defense continues to be a priority. It's something we're going to continue to stay focused on and work on as quickly as we can. About the Vampires, we expect a contract award within the next few months, and right now, we're anticipating delivery to be in mid-2023."
Once it has a contract, the manufacturer L3Harris anticipates delivering the Vampire within the nine-month window specified by the Pentagon, meaning the system would not land in Ukraine until mid or late 2023.
It is significant because, per Western and Ukrainian intelligence, Russia is now set to secure the delivery of Iranian ballistic missiles, which will expand its arsenal. Not just that, reports have indicated that Russia has also been able to modify the Iranian kamikaze drones to make them more precise and lethal.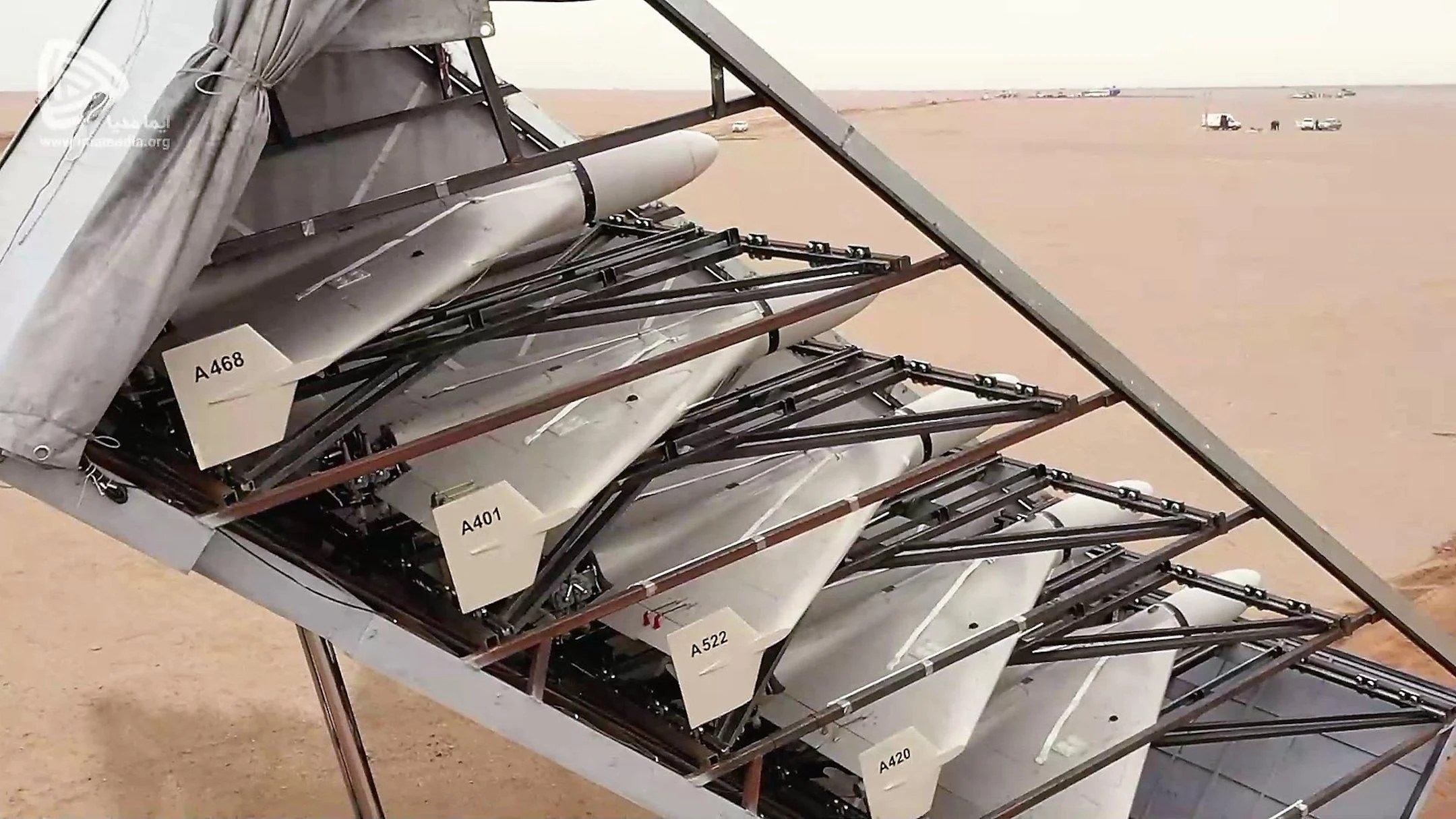 However, certain quarters believe Russia's war-fighting capability on the ground has been significantly curtailed. In a new assessment, the London-based Royal United Services Institute said, "Now is when Ukraine's partners must lay the groundwork for a military victory in 2023."
What Are The Vampire Counter Drone Systems?
L3Harris manufactures the Vehicle-Agnostic Modular Palletized ISR Rocket Equipment, employing laser-guided munitions to strike the ground and air targets, including unmanned aircraft systems. The Vampire is a weapon used to attack ground targets and destroy low-flying aircraft, particularly drones.
Vampire, according to Colin Kahl, the Pentagon's Undersecretary of Defense for Policy, is a "kinetic system" that "uses small missiles, essentially, to shoot [unmanned aerial vehicles] out of the sky."
A two-person crew can install the complete weapons system on a pickup truck or flatbed lorry in two hours. It features a "sensor ball" to track drones and a laser designator to zero in on the targets. A single person can control the system to attack ground and airborne targets.
The Vampire is a portable kit that can be mounted on most vehicles with a cargo bed to launch the 70mm Advanced Precision Kill Weapon System II (APKWS II) laser-guided rockets or other laser-guided munitions, according to the L3Harris website.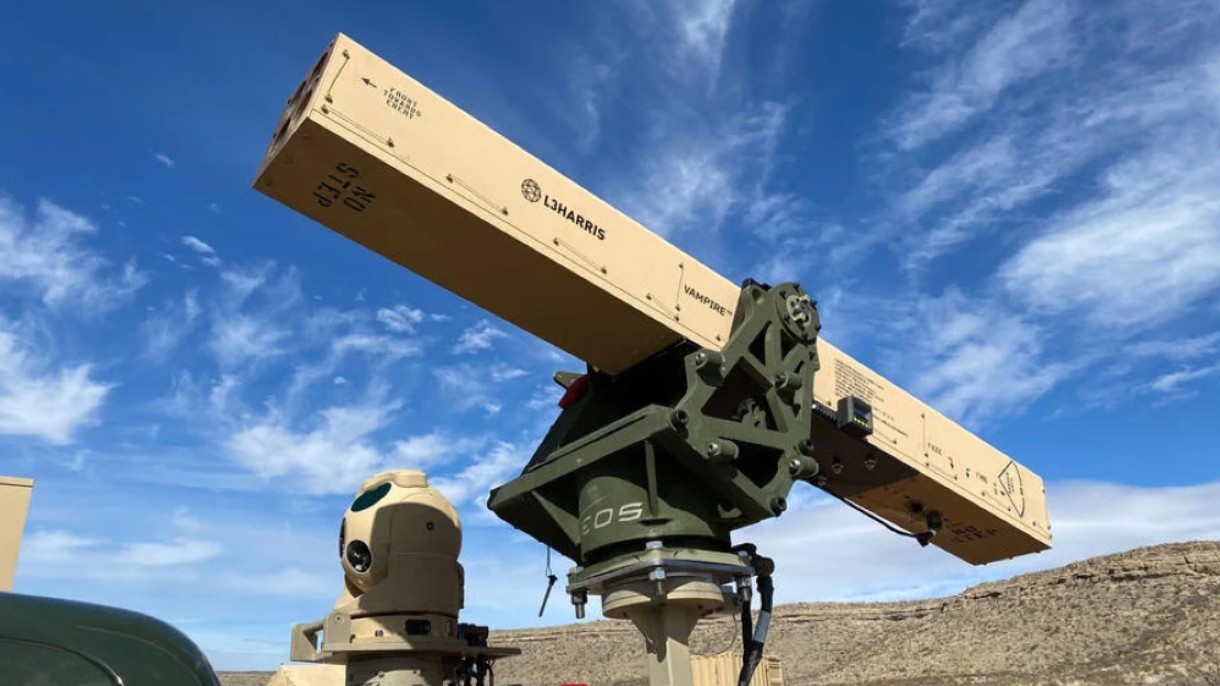 APKWS II uses a laser seeker guiding component and a control unit that zeroes in on a laser designator to transform an unguided 70mm rocket into a precision weapon. They can be very precise and rarely result in unintended consequences.
Vampire comprises a four-round launcher for 70mm laser-guided rockets like the APKWS II, an elevatable electro-optical/infrared modular sensor ball, and laser designators like the WESCAM MX-RSTA or a similar model.
The system also includes a centralized control system and an independent power source. The palletized system can be put in a fixed location or even in truck beds.