Earlier this month, Airbus-led consortium – NATO Helicopter Industries (NHI) received a rude shock from Norway as the country canceled the NH90 chopper contract after two decades.
Jolted into action by the unexpected blow, the Airbus-led consortium has made a comeback to revive the chopper's fortunes.
EurAsian Times recently reported that Norway ended the contract with NATO Helicopter Industries (NHI), an Airbus-led partnership of European aviation and defense manufacturers, to buy 14 NH90 medium-lift helicopters citing 20 years of issues with delays, errors, and time-consuming maintenance.
Apart from ending the contract, the Norwegian government left the consortium red-faced as it demanded returning $500 million, including interest, it had paid to the NHI for the 13 helicopters in its fleet and other auxiliary expenses.
It was the second such incident in six months after Australia grounded a variant of the NH90, citing similar concerns.
In response to Norway's decision, NHI expressed its disappointment, refuted the allegations, and questioned the legality of the abrupt termination.
However, in a complete turnaround, the NHI, along with NATO Helicopter Design and Development, Production, and Logistics Management Agency (NAHEMA), unexpectedly announced a new contract on June 13 to improve the performance of the NH90 helicopter at the Eurosatory defense exhibition in Paris, France.
According to the French government, the new contract will address a material shortage for the helicopter, which is being developed by a consortium consisting of Airbus (AIR.PA), Leonardo, and Fokker.
The NH90 Operational Support (NOS) agreement signed by NAHEMA on behalf of the French Direction Générale de l'Armement (DGA) and the German Bundesamt für Ausrüstung, Informationstechnik und Nutzung der Bundeswehr (BAAINBw) aims to improve availability rates for the Tactical Transport Helicopter (TTH) and NATO Frigate Helicopter (NFH) variants of the rotorcraft.
"The contract includes support of the customers' continuing airworthiness management organizations, which ensures the continued airworthiness of aircraft and their parts, and establishes an improved approach for supply chain management for spare parts and component MRO," the head of the NH90 program at Airbus Helicopters and NHI, Nathalie Tarnaud-Laude, was quoted as saying.
NHIndustries and NAHEMA sign innovative NH90 support contract.
Read the press release: https://t.co/3rsqY0wzjb pic.twitter.com/EMSg3M6f8D

— Airbus Newsroom (@AirbusPRESS) June 13, 2022
After two back-to-back setbacks from friendly countries and long-time customers of this rotorcraft, Europe's most significant helicopter joint venture has rushed to instill confidence by demonstrating that it has a solution to the recurring problems of spare part scarcity and operational availability.
However, a significant reason behind the consortium's decision seems to stem from concerns that the American rotorcraft manufacturers could soon take over the market once the US Army's new Future Vertical Lift family of advanced rotorcraft launches in 2030.
New Contract To Bolster NH90 Rotorcraft
The performance-based NH90 Operational Support (NOS) contract will see both countries delegate a large portion of their logistics and maintenance to NHIndustries, allowing them to focus on their operations. The agreement can accommodate more countries at any time.
As per the announcement, the NHIndustries would assume full responsibility for maintaining a constant flow of spare parts to France and Germany via a flight-hour-based service under the terms of the contract.
It will manage both countries' inventory while assigning personnel to guarantee that scheduled inspections and maintenance are complete in time.
The contract also includes a catalog of services that can be activated as needed by the entire community or particular nations, allowing maximum flexibility.
The contract would provide five years of assistance, with two five-year extensions available for 15 years. In France, it will be able to serve up to 100 NH90s, while in Germany, it will serve up to 131 NH90s.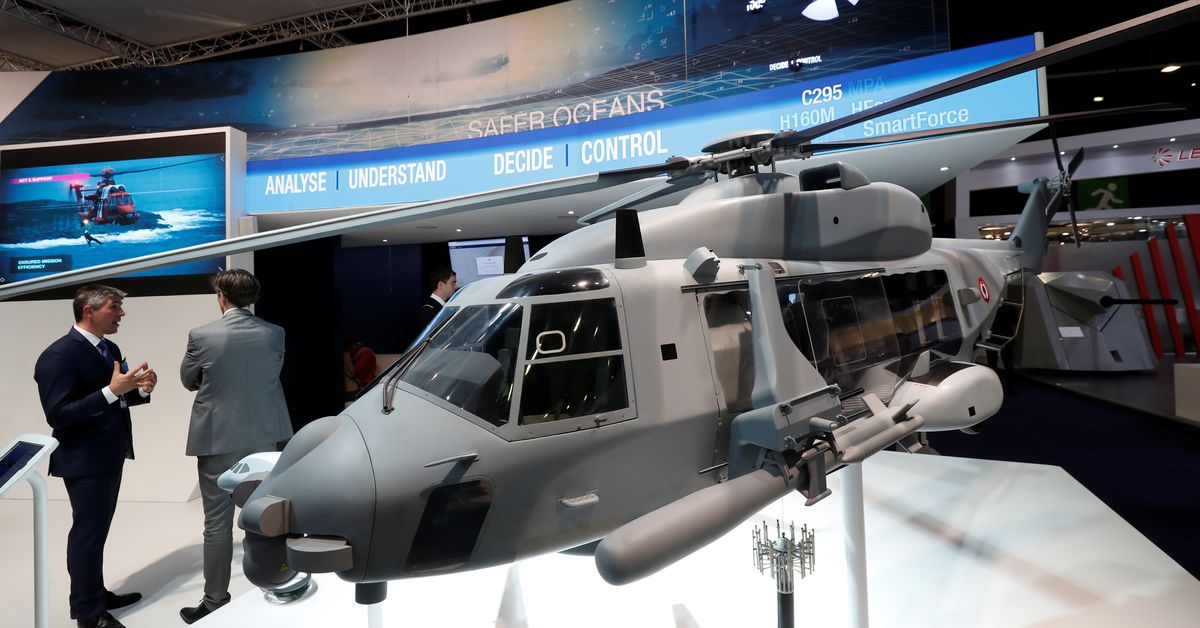 For several years, the NH90 has been a "combat-proven" helicopter, demonstrating its great added value in external operations for the French Army and Navy through battleship deployments in the fight against underwater threats.
However, at a time when the global defense manufacturers are in the process of developing next-generation rotorcraft, countries junking the NH90 owing to maintenance-related issues could pose trouble for the consortium's reputation.
The European NATO members will also be looking for next-generation rotorcraft (NGRC) to replace about 1000 medium-lift helicopters scheduled for retirement by 2040.
The European would then have to decide whether to join the US' Future Long-Range Assault Aircraft (FLRAA) program or develop their rival aircraft, similar to the NH90, as previously observed by EurAsian Times.
If the European company's customer base continues to dwindle, European militaries may have to look to the United States for rotorcraft fleet upgrades. The contract, thus, comes at an opportune moment and has the potential to give the much-needed push to the manufacturing consortium.
Another European consortium of France, Germany, and Spain is developing a next-generation fighter jet under the Future Combat Air System (FCAS).
NH90 Rotorcraft
The NH90 military helicopter is an advanced multi-role rotorcraft built to NATO's highest specifications. The NH90, available in two versions: tactical transport (TTH) and NATO frigate helicopter (NFH), has a fully integrated mission system that allows it to operate in the most challenging situations across land and sea, at any time of day or night.
Australia, Belgium, Finland, France, Germany, Greece, Italy, the Netherlands, New Zealand, Oman, Qatar, Spain, and Sweden are among the 14 countries that use the chopper.
The Qatar Emiri Air Force has recently accepted its 5th #NH90. pic.twitter.com/LAmnggzfNV

— Sajawal Rana (@Saju__302) June 11, 2022
The helicopter can transport troops, search-and-rescue (SAR), medical evacuation (MEDEVAC), and casualty evacuation, among other operations (CASEVAC).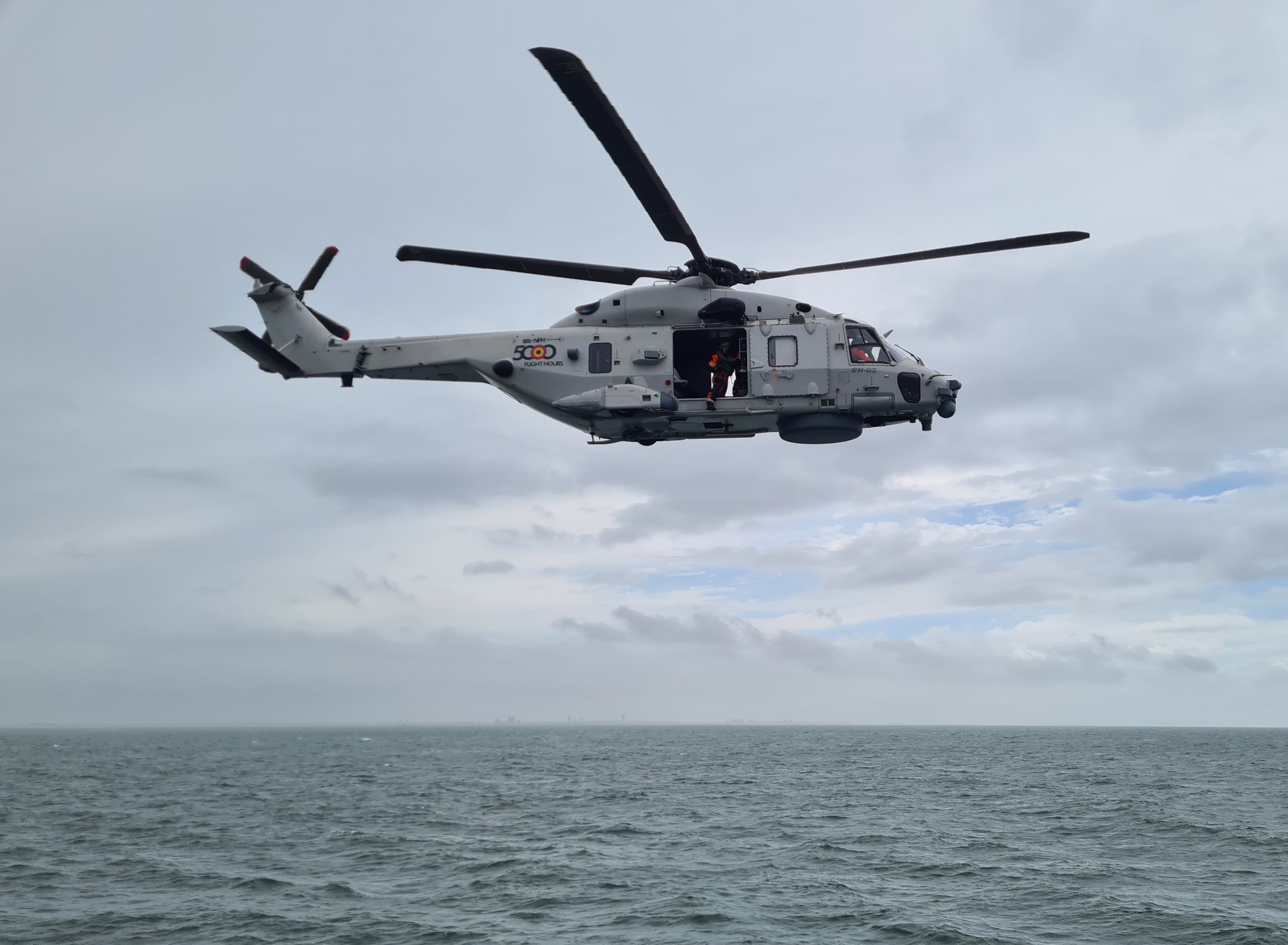 Special operations, including counter-terrorism, electronic warfare, airborne command posts, VIP transport, and utility assistance, such as disaster relief, can all be carried out with it. It can transport up to 20 fully outfitted soldiers.
The helicopter can provide European NATO countries with a standard, interoperable multi-role rotorcraft for coastal patrol, anti-submarine warfare, search-and-rescue, and utility duties.
NHI has supplied 471 NH90s to its customers SO far, with the entire fleet flying a little over 327,000 hours.