European defense manufacturer Airbus has announced the expansion of its C-295 cargo fleet in Asia-Pacific. Four new planes have been ordered, but what caught the eye of defense enthusiasts is that three of them are from an "undisclosed" customer in Southeast Asia.
Russia's MiG-31 Fighter Jet Equipped With Kinzhal Hypersonic Missiles Deployed In Syria
Apart from this new customer, Thailand ordered an additional C295 transport plane, increasing its fleet to three.
The Bangkok Post reported that the Royal Thai Army wanted a medium-sized aircraft for the "delivery of personnel, particularly for parachute training, tactical movement of special warfare units, replacement of border forces, and medical and disaster zone evacuations".
New order: Thailand ?? Ministry of Defence has ordered 1 additional #C295. ✈️
This new aircraft, in utility transport configuration, will join the Royal Thai Army's current fleet of C295 on missions ranging from cargo transport to medical evacuation and paratrooping deployment. pic.twitter.com/p8RwgEJyme

— Airbus Defence (@AirbusDefence) June 22, 2021
According to Defense News, the unnamed customer has never operated the tactical airlifted, raising speculations that the buyer could be one among Brunei, Malaysia, Singapore, Cambodia, Laos, and Myanmar.
Focus On Southeast Asia
The lightweight medium-sized airlifter is a popular choice in Southern Asian countries.
Currently, four Southeast countries are using the C-925 cargo planes, including Indonesia (11 C295s), the Philippines (4 including a VIP version), Thailand (3 C-295Ws), and Vietnam (3 C295s).
"The C295 is gaining popularity in Asia-Pacific due to its modularity, maneuverability and endurance capability," said Johan Pelissier, head of Asia-Pacific at Airbus Defence and Space.
"The low cost of operation compared to any other platform of its class makes it a good prospect for the militaries. We certainly look forward to supporting the growing fleet in this region," he added.
According to Defence News, the probability of Cambodia, Laos, and Myanmar acquiring a European aircraft is low due to their overt proximity to the Russians and Chinese, leaving behind Brunei, Malaysia, Singapore as potential buyers.
The lastest contact brings the total number of C295 in Asia-Pacific to 25, behind Europe, Latin America, and Africa.
Airbus C295
The C295 airlifter is a military transport aircraft manufactured by Airbus Defence and Space, developed from an earlier version of CN-235.
With the longest cabin (2.7 m/41 ft 8 in in length) in its class and a payload of 6 tons, the aircraft has flight hours up to 11 hours and a load capacity of 71 troops, 50 paratroopers and 5 pallets, as per the website.
Its multiple variants make it optimized for multi-missions from just a military transport plane to an efficient water bomber to fight forest fires, an air tanker to carry out air-to-air refueling, VIP transport, medical evacuation and airborne early warning aircraft.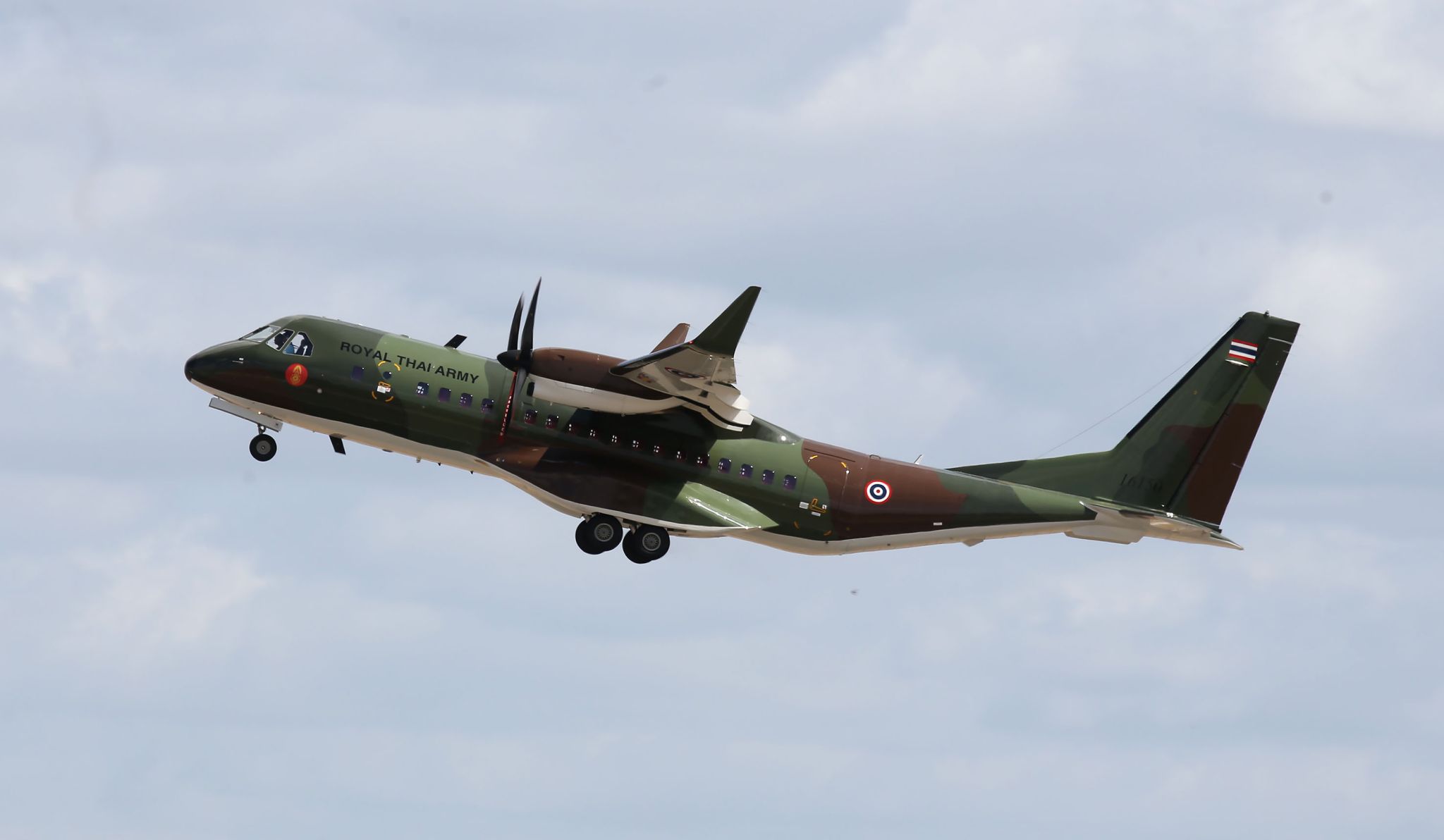 Equipped with a Fully Integrated Tactical System (FITS), C295 can carry out surveillance and monitoring operations, further enhancing its role for anti-submarine patrol and humanitarian missions.
The short-take-off and highly versatile nature of this aircraft make it a popular transport plane in the international military market. Until April 2021, total orders of the original C295 model stood at 218, out of which 185 remain in operation around the world.
India Among Its Customers
The C295 has left its footprint in every continent except Australia. Some of the earliest orders came from low and middle-income countries such as Portugal, Chile, Poland, Columbia and the Czech Republic among others.
Rustom-2 Drone: HAL On-Course To Manufacture India's Most Ambitious, Powerful UAV Project?
In January, India finalized the purchase of 56 C-295W (a variant of the original with enhanced performance and addition of winglets) to replace the vintage Avro 748M fleet of the Indian Air Force (IAF) along with six planes for the Indian Coast Guard, as reported by EurAsian Times.
Under the agreement, Airbus and Tata have collaborated to assemble and manufacture parts of the plane in India to boost the country's 'Make in India' initiative.
After entering service in 2024, the IAF will become the largest user of the versatile C295 ahead of Egypt (24), Poland (17), and Brazil (15).
Read More