Ahead of the Defence Ministers' meeting at the SCO conference in Delhi later this week, military commanders of India and China held a crucial meeting in Eastern Ladakh along the disputed border on Sunday.
This is the 18th round of Corps Commander-level meetings between India and China to 'ease tensions' after the LAC dispute erupted three years back in Eastern Ladakh.
Though there has been no official announcement either from India or China over the meeting till late evening, it has emerged that the meeting took place at the Moldo-Chushul Border point in the Eastern Ladakh region.
While Moldo is a Chinese garrison, Chushul is the last border village of India in Ladakh.
The meeting was held to resolve persisting tensions between the Indian Army and the Chinese PLA in Ladakh's Depsang Plains & Demchok area adjoining the Line of Actual Control (LAC) beside the de-escalation of troops from the border areas.
Later this week, Chinese Defence Minister Li Shangfu is slated to visit India for the Shanghai Cooperation Organisation (SCO) Defence Ministers Meeting on 28-29th April. During the visit, Shangfu is scheduled to meet his Indian counterpart, Rajnath Singh.
Last week Rajnath Singh had to quarantine himself after developing mild symptoms of Coronavirus.
Russian Defence Minister Sergei Shoigu is also slated to attend the important meeting going to be held in New Delhi. Along with Pakistan and 04 other Central Asian countries, SCO presently consists of 08 nations.
Pakistan's Defence Minister, Khwaja Asif, is likely to skip the SCO Conference.
This is the first-ever visit of a Chinese Defence Minister to India since tensions erupted between the two Asian giants after the bloody conflict in the Galwan Valley area of Eastern Ladakh.
The conflict took place when the armies of both countries accused each other of violating the Line of Actual Control. As many as 20 Indian soldiers, including a Commanding Officer (of the rank of Colonel), were killed in action.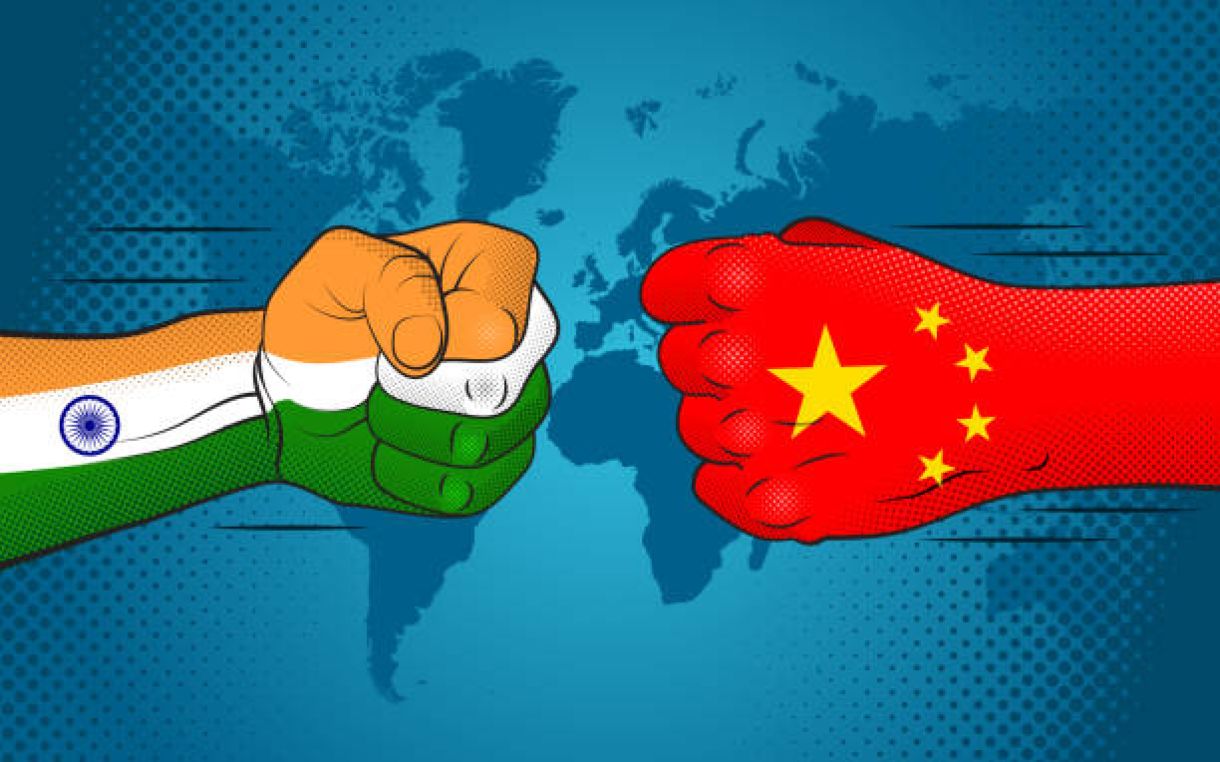 Though China admitted its four soldiers were killed in the conflict,  Indian media and military experts have repeatedly claimed that the actual figure could be much higher.
After the Galwan Valley clash, a faceoff between Indian Army and the Chinese PLA took place at various flashpoints of Eastern Ladakh, including in the Finger Area adjoining Pangong Tso (Lake), Hot Spring, Gogra, Kailash Hill range, Depsang Plains, and Demchok.
Since then, 17 rounds of meetings have taken place between Indian and Chinese Corps Commanders leading to disengagement at Finger Area, Kailash Hill range, Hot Spring, and Gogra.
Presently 50 thousand soldiers of the Indian Army and Chinese PLA are deployed along the 1597 km long LAC in Eastern Ladakh beside tanks, artillery guns, fighter jets, attack helicopters, and missiles.
The last meeting (17th) between Indian and Chinese military commanders occurred in December '22, soon after clashes erupted between soldiers of both countries in the Yangtse area of Arunachal Pradesh. But tension still persists in the Demchok and Depsang Plains area, which both sides maintain are 'legacy' disputes.
Last month, tension again gripped the relations between the two Asian countries when China renamed 11 places of Arunachal Pradesh and released a Chinese map of the Indian state, which is claimed by Dragon as 'South Tibet.'
This year India is holding the presidency of the G20 group, and as such Chinese President Xi Jinping is likely to visit India in September when US President Joe Biden and Russian President Vladimir Putin will also be attending the aforesaid (G20) conference alongside two dozen of Head of states.
[Note: article will be updated if any statement is issued either by India or China or a joint statement by late night or in the morning.]
Penned By: Neeraj Rajput
Email us at: etdesk (at) eurasiantimes.com