India has approved the procurement of 56 C-295MW transport aircraft from Spain's Airbus Defence and Space as a replacement for the Indian Air Force's Avro planes. 
---
Of these, 16 aircraft will be delivered in flyaway condition from Spain, while 40 will be manufactured in India, by a TATA-led consortium over a 10-year period. This is for the first time that a project of this kind has been approved by India, under which a military aircraft will be manufactured in the country by a private firm.
"Sixteen aircraft will be delivered in flyaway condition from Spain within 48 months of the signing of the contract and forty aircraft will be manufactured in India by TATA Consortium within ten years of the signing of the contract," said the Ministry of Defence in a statement.
According to the release, parts, sub-assemblies and major component assemblies of aerostructure will be manufactured in India. The project is expected to generate around 600 highly skilled jobs, 3,000 indirect jobs and an additional 3,000 medium skill employment opportunities in India's aerospace and defense sector.
The defense ministry statement said that "during the process of manufacturing in India, it is expected that all the suppliers of Tata Consortium, who will be involved in special processes, will gain and maintain globally recognized National Aerospace and Defence Contractors Accreditation Program (NADCAP) accreditation".
The program will provide a major boost to the 'Atmanirbhar Bharat" (self-reliant India) initiative of the government as it offers a unique opportunity for the Indian private sector to enter into the technology-intensive and highly competitive aviation industry.
Through this project, the Indian government is also augmenting domestic aviation manufacturing resulting in reduced import dependence and an expected increase in exports.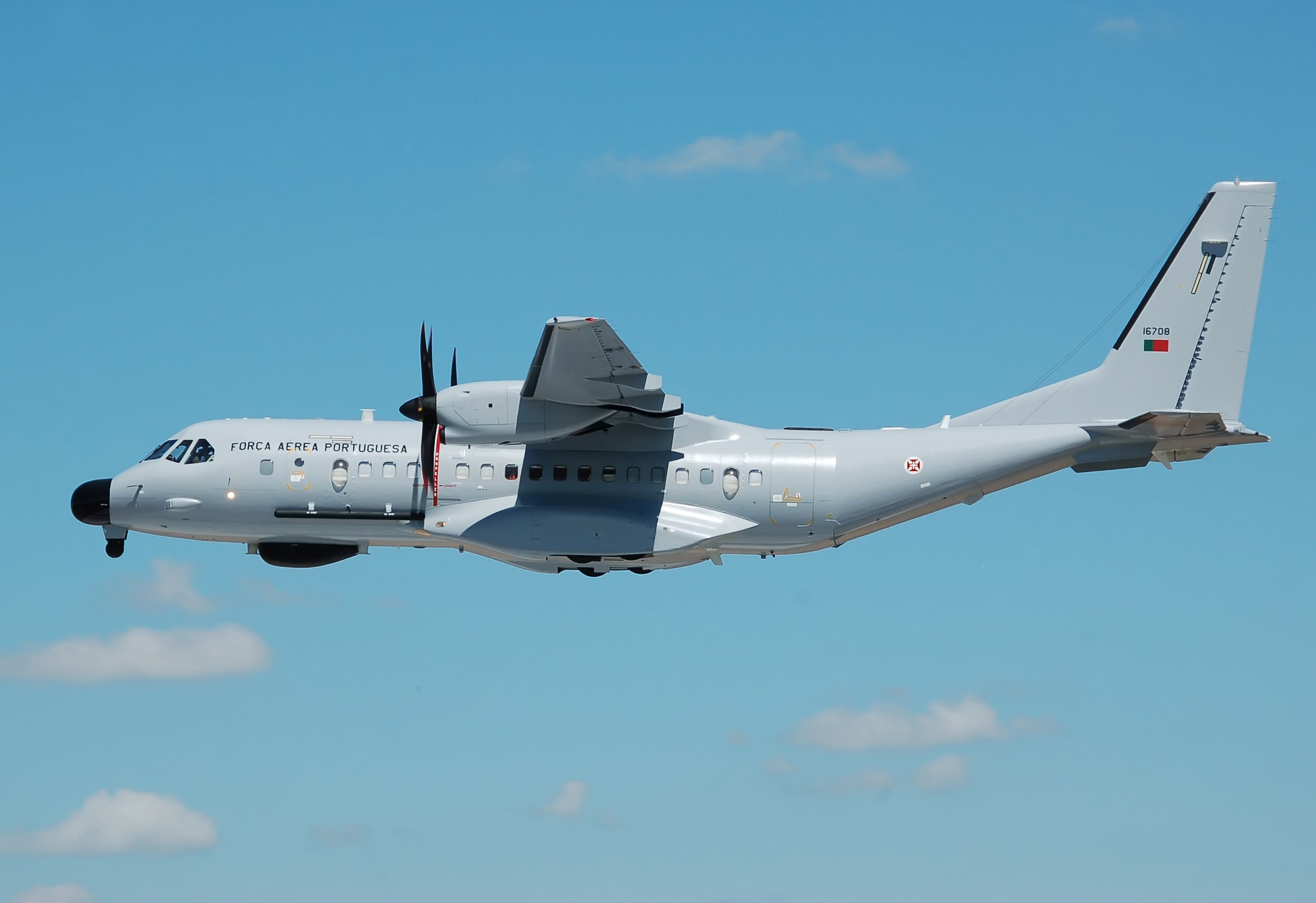 The ministry also added that before completion of the deliveries, a servicing facility of C-295MW Aircraft is scheduled to be set up in India.
"It is expected that this facility will act as a regional MRO (maintenance, repair and overhaul) hub for various variants of C-295 aircraft. The OEM will also discharge its offset obligation through direct purchase of eligible products and services from Indian offset partners giving a further boost to the economy," the ministry said.
IAF's Avro Fleet
The IAF has 56 Avro transport aircraft that were procured in the 1960s and are in urgent need of replacement. A Request for Proposal (RFP) was issued in May 2013 and the sole bid by Airbus and Tata Group was approved by the Defence Acquisition and Council (DAC) in May 2015.
The Avro is a twin-engine turboprop, military transport and freighter of British origin having a capacity of 48 paratroopers or 6 tonnes freight and a maximum cruise speed of 452 km/hr.
The C-295 MW is a transport aircraft of 5-10 tonne capacity and has a rear ramp door for quick reaction and pars dropping of troops and cargo. It is powered by Pratt & Whitney PW127 engines, part of the PW 100 family.
Group Captain Anupam Banerjee (retired), former spokesperson of IAF, told The EurAsian Times, "This is a path-breaking deal for India's defense manufacturing ecosystem.
For the first time, a large transport aircraft will be built in India with the transfer of technology and that too by a private firm. This will pave the way for many such projects by the Indian private sector in future and  generate jobs and  infuse cutting edge technology."
Analysts who are closely monitoring this development, say that C-295 MW is a mini version of C-130J Hercules aircraft, due to its operational profile. The winglets attached to the sides of the wings will save a lot of fuel for the IAF and fly a further distance.
The C-295 performs almost like any other top-notch transport aircraft, requiring just 700 meters of runway to take off and 350 meters to land, and it can climb rapidly to mission altitude. It has multiple mission capabilities including sea monitoring for 11 hours non-stop, using sophisticated and infra-red scanners.
F-21 Fighter Jet
Another major deal that TATA Group is eyeing is with Lockheed Martin to develop F-21 aircraft for the Indian Air Force under MMRCA 2.0 contract.
Under the MMRCA 2.0 deal, IAF looks to acquire 110 to 114 fighter jets under the 'Make in India initiative'. The deal is estimated to cost around a whopping $20 to $25 billion.
The F-21 jets have been branded as the most advanced F-16 variant ever built, incorporating the latest avionics from F-35 Lightning II and the F-22 Raptor. To distinguish its boosted performance, it was redesignated as "F-21," as a specialized offering to India.
The F-21 is believed to be a big "Make in India' opportunity as it brings together the combined strength of US aerospace giant, Lockheed Martin, and Indian conglomerate, TATA Group.
Apart from manufacturing thousands of these jets in India, this program also creates a lot of US supplier-based job opportunities which include hundreds of US-based Lockheed Martin engineering, program management, sustainment, and customer support positions.
Lockheed Martin continues to leverage technologies across its portfolio to drive affordability within new and existing platforms and is committed to delivering the F-21 at the most affordable price for India, according to the company.
Analysts believe, if an MRO (maintenance, repair, and overhaul) unit is built in India as proposed by Lockheed Martin, the aircraft (F-21s) will not be required to be taken to the US or elsewhere where the US defense giant has set up its MRO units.