China's long-distance high-speed rail (HSR) is hailed as the fundamental tenet of its initiatives to recover the country's coronavirus-affected economy. The government's goal is to expand further what is already the world's most extensive high-speed rail network. 
---
In 2021, China's high-speed rail network had covered 40,000 kilometers, connecting 93% of the country's cities with a population of over 500,000. The nation seeks to increase its high-speed rail network to 50,000 kilometers by 2025.
However, it seems that the aggressive campaign to reap the lucrative economic dividends of HSR has increased the state-run operator's total liabilities, which as of the end of 2021 reached 5.91 trillion yuan ($882 billion), or roughly 5% of China's GDP, reported Asia Nikkei. 
The amount is projected to increase, so concerns about China's "hidden debt" take center stage over the country's growth situation. On June 20, China Railway began service on a segment of its Beijing-Guangzhou High-Speed Railway with a state-of-the-art express train. 
The train outshines Japan's fastest shinkansen bullet trains, the Hayabusa and Komachi, with an operating speed of 350 kph, 40 kph faster than its predecessors. 
After achieving a 50,000 Kilometers network by 2025, it aims to reach 70,000 kilometers by 2035, a roughly 70% increase from 2021. The rapid expansion is driven by regional governments competing to attract new projects to create jobs and nurture related businesses. 
China's 'Hidden Debt'
The goal of expanding the HSR network has taken precedence over concerns about debt and profitability. The state-owned China Rail Corporation (CRC) is facing the effects of a debt trap caused by massive borrowing by provincial governments in recent years to monetize their HSR lines. 
Recapturing Alaska! Russia Threatens To Seize Its 'Lost Territory' If US Continued To Grab Its Resources
Zhao Jian, a professor at Beijing Jiaotong University, was quoted by the Asia Nikkei as saying, "The government's emphasis is economic growth, and it doesn't care about debt repayment, but each km of railway costs 120 million yuan to 130 million yuan to build."
Accordingly, a 30,000-kilometer expansion will cost about 3.6 trillion yuan. 
China Railway sells bonds to state-owned banks and brokerages to pay the costs. The Chinese government announced various economic stimulus measures on May 31 to help the country's coronavirus-affected economy.
It includes letting China Railway issue additional 300 billion yuan worth of bonds for railway construction.
In essence, this "hidden debt" enables the government to borrow money without increasing the total amount of the official national debt. Total liabilities for China Railway increased by 4% in 2021 to 5.91 trillion yuan.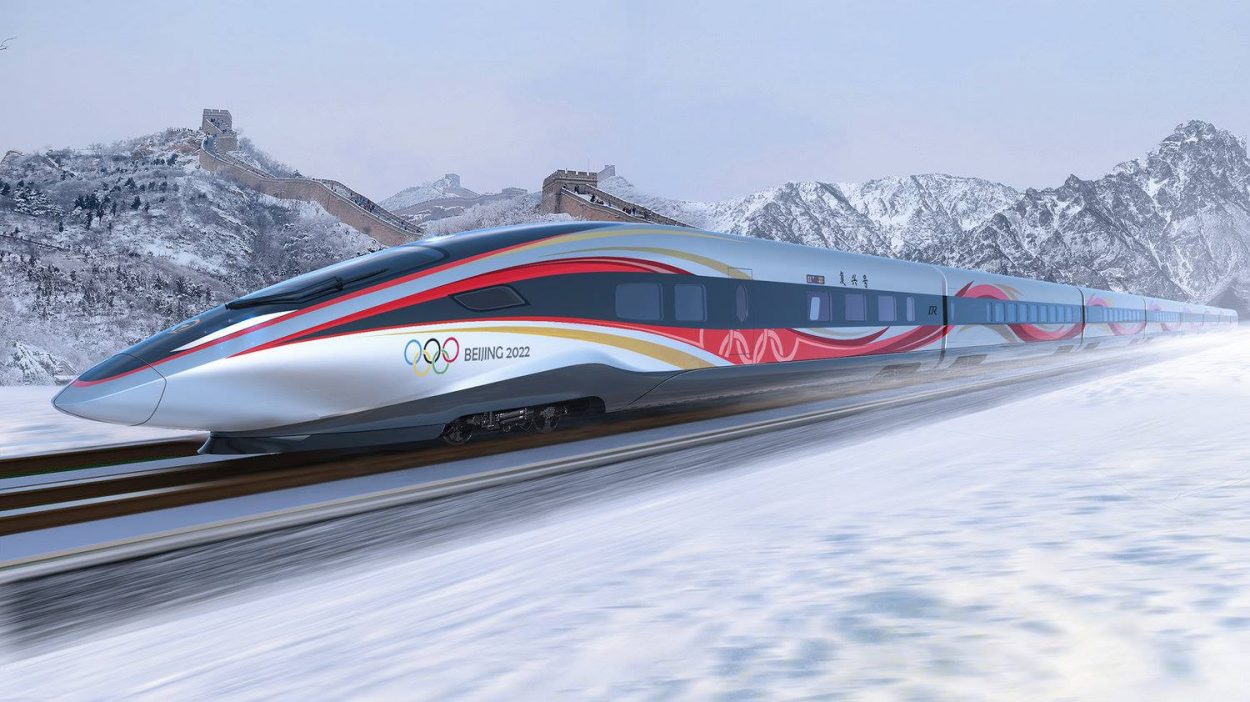 Dhaval Desai, Senior Fellow and Vice President at ORF Mumbai, noted that – HSR development costs nearly three times more than a traditional rail line. Given the lack of freight tariffs, its operational viability is massively dependent on passenger fares to cover the capital expenditure and operating costs. The craze for HSR has made China neglect the construction of conventional systems, adversely affecting the country's logistics mix balance.
Is Freight Service The Solution? 
Country's Railway recorded a 49.8 billion yuan net loss in 2021. Given these heavy losses, the Railway will have difficulty paying back those debts. "Its passenger numbers were down 29% from pre-pandemic levels at 2.53 billion last year and remained sluggish in January-March amid a wave of COVID-19 infections," the Nikkei added.
On April 22, China Railway opened the new Huanggang-Huangmei high-speed rail link. A resident near one of its stations told Nikkei that "only a few dozen locals ride it a day," adding that the link had failed to draw new hotels and other businesses to the predominantly agricultural region. 
In March 2021, China's State Council, the highest organ of state power, issued a warning, urging investors to reduce their HSR spending to avoid falling further into a debt trap.
The new regulations have halted the development of new HSR corridors, particularly on underused routes operating at less than 80% of the legal capacity. The issued regulations show that China's quest for a high-speed railway has come with a hefty cost for the nation.
Last year, the chairman of China's Railway, Chairman Lu Dongfu, also said Railway would monitor investment returns and manage the debt it owes to reduce risk. This plan's foundation is freight service.
Compared to the previous year, the company ran 22% more freight trains to Europe in 2021 and 8.9 times as many as in 2016. 
Last year, group-wide revenue from the freight service totaled 435.9 billion yuan, exceeding the 302.1 billion yuan for passenger service. Since 2020, China Railway has also listed a number of its subsidiaries to draw investment from the private sector.
A small amount of private money won't impact China Railway, a sizable state-owned organization.