Russian S-400 missiles are considered one of the most powerful air defense systems in the world, if not the most powerful. Besides Russia, China and Turkey are currently operating the S-400s, while India is in the process of operationalizing them.
Russia To Get 76 Su-57 Stealth Fighters By 2028; Works On 'Upgraded Comm Suite' For Enhanced Performance
As per reports, the mighty S-400s could have a fifth operator. The irony is that the country already has S-400 defense systems deployed in its territory but operated by Russian technicians.
According to the country's senior defense official, Belarus will soon acquire the S-400, one of Russia's most advanced air defense systems. Belarus could now become the fifth country to arm its forces with this cutting-edge air defense system.
The Belarusian army will soon be equipped with Russian S-400 air defense systems, according to Dmitry Mikholap, Deputy Commander of the Air Force and Air Defense Forces of the Belarusian Armed Forces. They made this announcement on July 17. 
"The issue is being worked out, and shortly we will be armed with a Mi-35 attack helicopter, as well as an S-400 air defense system," Mikholap said in an interview with Belarusian broadcaster CTV.
In May, Alexander Lukashenko, the president of Belarus, claimed that Minsk had purchased the Iskander and S-400 air defense systems from Russia.
At the time, Lukashenko said: "We've come to terms with Putin. We've bought as many of these Iskander and S-400 missile systems as we need from you and have equipped our army with them. It is a totally different army now, thanks to such weapons. At least it can deliver colossal unacceptable damage."
Meanwhile, unmanned aerial vehicle flights, including combat and reconnaissance missions, have been observed close to Belarus' state border. The country's forces frequently claimed to be tracking flights of unmanned aerial vehicles, both combat and reconnaissance, along the border, Mikholap said. 
Additionally, Belarus alleged that they had closely watched the MQ-9 Reaper take off from the Campia Turzii aerodrome in Romania. A Turkish Bayraktar drone was also claimed to have been tracked by the nation as it flew over the southern border of the neighboring territory.
Mikholap hopes to increase the nation's air defense capabilities by putting the S-400 into service very soon in light of all these incidents. He pointed out that Belarus already has multi-role fighter jets and Tor M2 missile defense systems in its arsenal.
Turkish 'Pride' – T129 ATAK Helicopter Goes Down In Flames; Did Kurds Shoot It Down Using Anti-Aircraft Guns?
The S-400 Triumf
The Russian Almaz Central Design Bureau for Marine Engineering developed the S-400 surface-to-air missile (SAM) system in the 1990s to improve the S-300 family.
The S-400 is equipped with launchers, targeting systems, anti-aircraft missile systems, multifunction radars, autonomous detection, and anti-aircraft missile systems. 
The system can fire three different types of missiles to create a layered defense and has a 400 kilometers range. It can engage aerial targets like aircraft, unmanned aerial vehicles (UAVs), and ballistic and cruise missiles at up to 30 kilometers. It has often been touted as a 'stealth killer'
The system's main advantages reportedly include its ability to track stealth targets and its high flexibility and mobility, which enable quick deployment and engagement of targets.
The command post is equipped with LCD consoles that control and monitor the long-range surveillance radar and handle air space surveillance data. 
The S-400 was described as "one of the best air defense systems currently built" by The Economist in 2017 and "among the most advanced air defense systems available" by Siemon Wezeman of the Stockholm International Peace Research Institute (SIPRI).
Current Users 
It was revealed in 2021 that Russia, the developer of this sophisticated air defense system, had acquired 25 S-400 Triumf anti-aircraft missile systems over four years as part of the national armaments program. The system is an integral part of the country's defense capabilities. 
This system has also been deployed to Belarus by Moscow amid escalating tensions between Russia and Ukraine. In mid-July this year, S-400 anti-aircraft missile teams conducted training exercises in the country. 
China, Turkey, and India are among the countries that have procured S-400 systems from Moscow. In 2014, China was the first international customer to place an order for the S-400. In 2018, Russia began delivering the first S-400 regimental set to Beijing. 
In the same year, the first batch of approximately 100 PLA servicemen received training on Russia's S-400 air defense system. After reportedly conducting two live fire tests, the PLARF completed user trials in December 2018.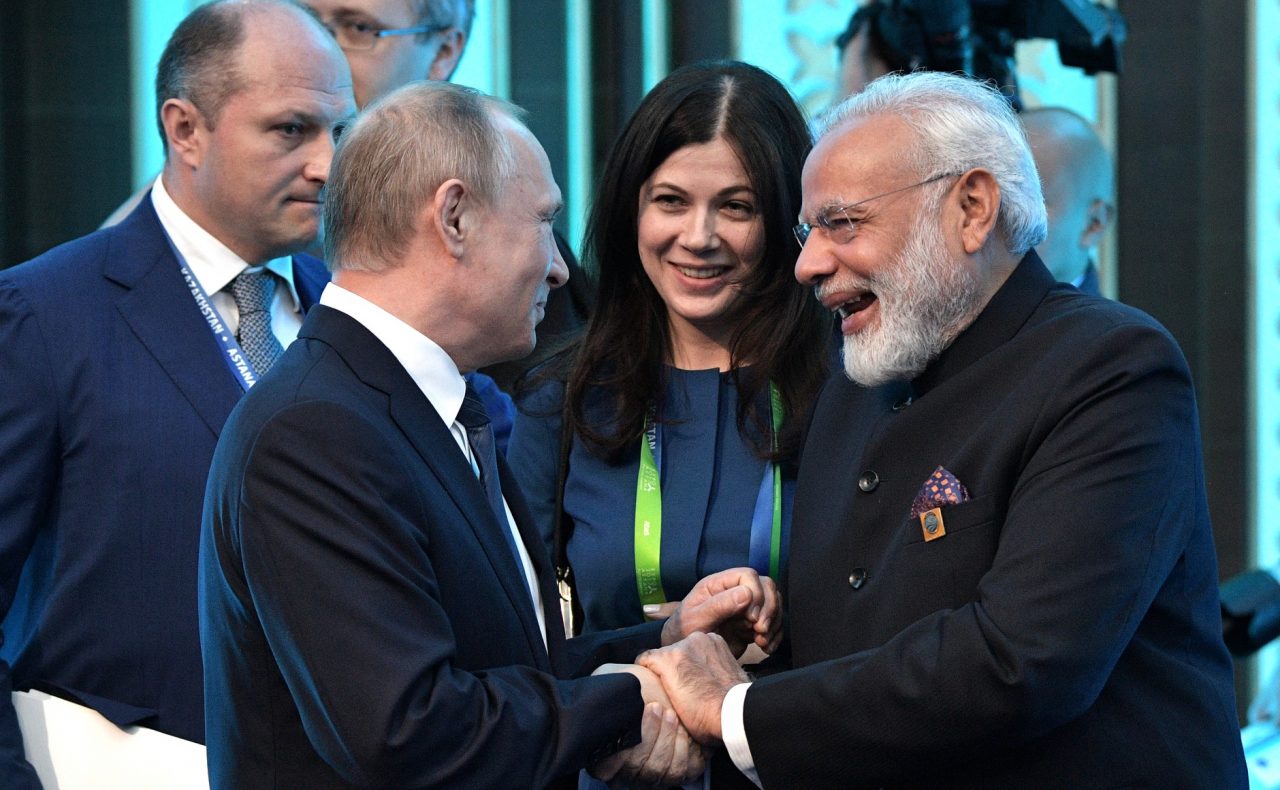 Although the precise number of transporter erector launchers (TELs) and missiles delivered has not been made public, the organizational structure of the two Chinese People's Liberation Army's Rocket Force (PLARF) regiments will broadly match this. The two regiments' combined acquisition expenses are predicted to be around $3 billion.
In September 2018, the United States imposed sanctions on the Equipment Development Department (EDD) of the People's Liberation Army (PLA) for the acquisition of Sukhoi Su-35S (NATO reporting name: Flanker-E) fighters and S-400 air defense systems.
In 2017, Turkish President Recep Erdogan reached a $2.5 billion agreement with Russia for the S-400 missile system. The US then alleged that the S-400, a mobile surface-to-air missile system, threatened the F-35, America's most expensive weapon system, and was incompatible with NATO.
Despite the protest from the US and other NATO allies, Turkey accepted the first of four missile batteries in July 2019. As a result, the US kicked out Turkey, a financial and manufacturing partner, from the F-35 program.
Nevertheless, Turkish political and military leaders consistently asserted that their country could purchase the second unit of the S-400 air defense system from Russia. Turkish officials are adamant that the S-400 will not be incorporated into NATO systems and won't be a security risk to the alliance. 
In October 2018, India placed an order with Russia for five S-400 missile systems worth $5.5 billion. The delivery was supposed to start within 24 months, but there have been delays for several reasons. In November 2021, it was reported that Russia had already begun delivering this system. 
The government informed Parliament in July 2019 that the final deliveries of all units would likely be completed by April 2023.