North Korea is preparing to send 500,000 soldiers from its armed forces on combat missions in support of Russia's special military operation in Ukraine, a Russian state TV war correspondent has claimed. 
In his youtube video, Aleksander Sladkov, a seasoned Russian journalist specializing in military affairs, claimed that North Korea is firmly aligned with Russia in the ongoing conflict. 
He further added that Pyongyang is willing to contribute to the effort by dispatching its troops to take part in the special military operation – a term commonly used by Moscow instead of referring to the conflict as a war with Ukraine. 
However, Sladkov, citing sources in Pyongyang, also mentioned that this military assistance from North Korea would necessitate approval from China. 
Sladkov further said that an impressive force of at least 500,000 North Korean troops is prepared to assist the Russian military, and a decision regarding their deployment to fight in Ukraine could be made presently. 
Sladkov described how North Korea has reportedly issued a call for volunteers, who are willing to participate in the Russian operations in Ukraine, and on the first day alone, around 800,000 individuals expressed their eagerness to join. 
Kim Yo Jong, the sister of Kim Jong Un, reportedly declared that her country is "on the same boat" as Russia, implying that North Korea supports the Russian point of view on the conflict.
Additionally, Kim Yo Jong herself has stated that a war could potentially break out between North Korea and the United States.
"I spoke with a friend of mine, the head of a Korean war veterans' organization. He was here recently. I said, 'What do you guys have?' He said,' 50,000 special forces are ready for deployment'," said Sladkov. 
Sladkov's claim comes after a military analyst based in Kyiv commented on the possibility of North Korea providing military aid to Russia. 
The notion of North Korean troops potentially participating in the conflict in Ukraine is not a new one and has been previously discussed by various experts and officials. 
However, since Sladkov's comments are coming from a source, it indicates that the speculation is being taken more seriously and has moved up a level.  
North Korea Sends Weapons To Russia
In November 2022, the United States claimed that Russia was procuring weapons from North Korea and employing them in the conflict with Ukraine. 
However, both Russia and North Korea have denied claims by the United States that Russia is procuring millions of rounds of ammunition and other weapons from North Korea. 
Furthermore, it was reported that North Korea supplied rockets and missiles to the Wagner Group, a private military company based in Russia.
The United States has already designated the Wagner Group as a "transnational criminal organization" due to its alleged illicit weapons trade with North Korea, which violates United Nations Security Council resolutions. 
As Russia has become increasingly isolated due to its conflict with Ukraine, it has recognized the growing significance of its relationship with North Korea.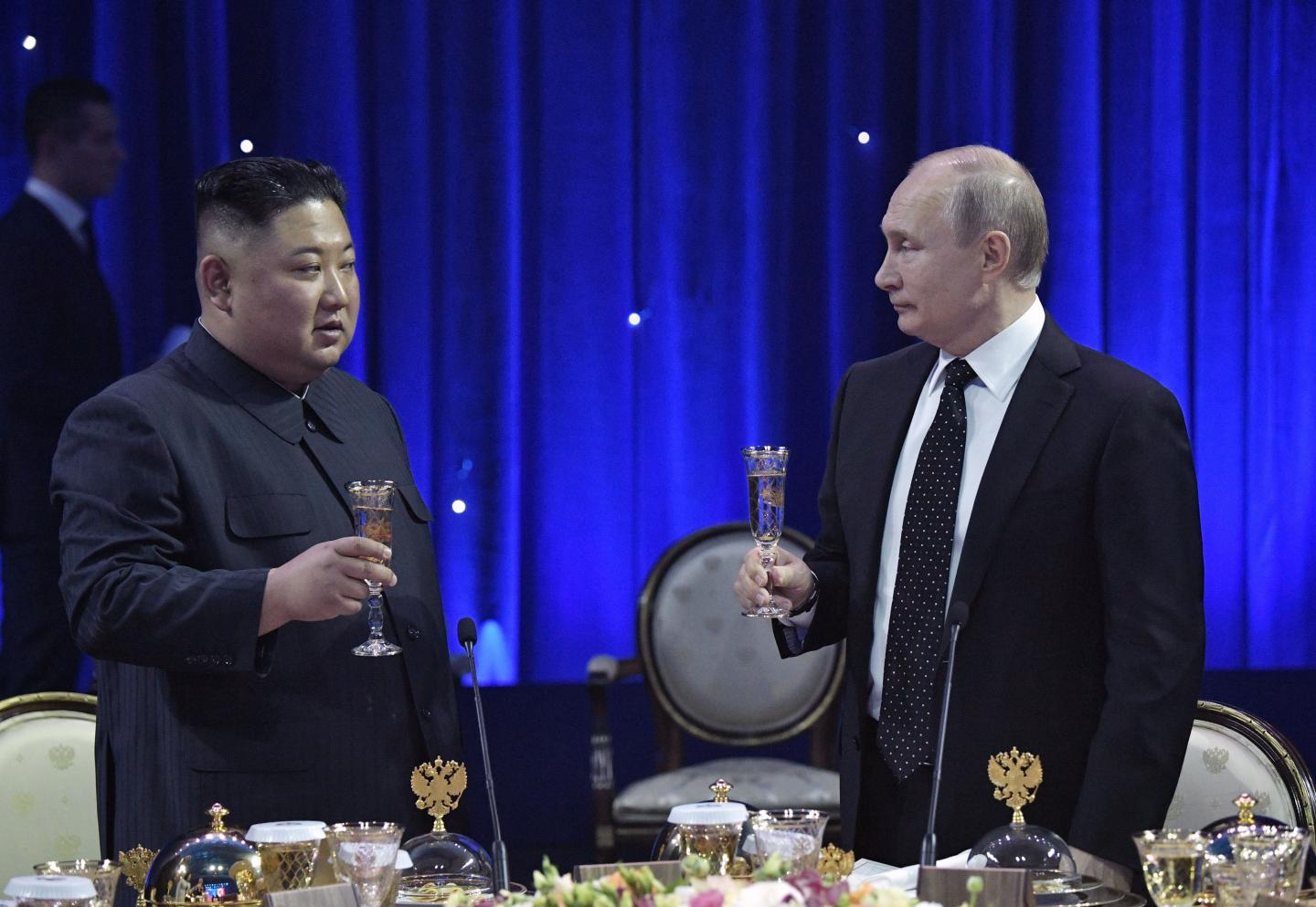 While the relationship between the two countries hasn't always been as amicable as it was during the Soviet era, North Korea is currently benefiting from Moscow's desire for allies. 
Russia, being one of the five permanent members of the United Nations Security Council, has consistently opposed putting more pressure on North Korea. 
Following Russia's invasion of Ukraine, North Korea publicly expressed its support for Moscow, including recognizing the independence of breakaway regions. 
The acquisition of weapons from nations such as Iran and North Korea could serve as a temporary solution for Moscow even as it seeks to boost its domestic defense production to fulfill the military's requirements.
By doing so, Russia could continue fighting at a similar pace as before. Experts believe that since Russia is currently competing with the industrial output of western countries, it will need to restructure its defense industry accordingly, which will take time.
Furthermore, military observers have pointed out the risks associated with North Korean missiles and ammunition, which are unlikely to have been manufactured to a high standard.
US officials highlighted that the shipments of weapons that Russia has acquired from Iran and North Korea indicate that the ongoing war in Ukraine and western sanctions have weakened Russia's military capabilities and reduced its ability to manufacture new weapons.