India-Russia defence relations may further deepen if Indian PM Narendra Modi and Russian President Vladimir Putin work out a deal on state-of-art, APS enabled T-14 Armata tanks during Modi's upcoming visit to Russia.
The sale of next-generation Armata main battle tank to India will be one of the top-notch priorities of Russia as the India PM will be there to attend the 5th Eastern Economic Forum and also the 20th Jubilee Bilateral Summit.
Russia is expected to pitch a USD 4.5 Billion Deal
The estimated worth of the deal that Russia anticipates to sign with India stands at USD 4.5 billion. This deal, if signed will be for the replacement of Indian Army's ageing T-72 Main Battle Tank and also a universal chassis system which will work as a platform for a variety of armoured tracked vehicles.
Interestingly, India is one of the largest operators of Russian built tanks and armoured vehicles. Russia will offer India the Armata Tanks as a multi-purpose arrangement for the replacement of the T-72 tanks as well as the Infantry Combat Vehicles according to sources.
T-14 Armata Tank: Russia Ready To Test World's Most Advance Tank
Given the simple reason that India's tank fleet is actually ageing, India might be really interested to look at this deal and reconcile the cost of procurement. Indian officials recently visited Russia to evaluate the Armata tanks and that's an indication that India is seriously looking at the mightly, APS enabled Russian tanks.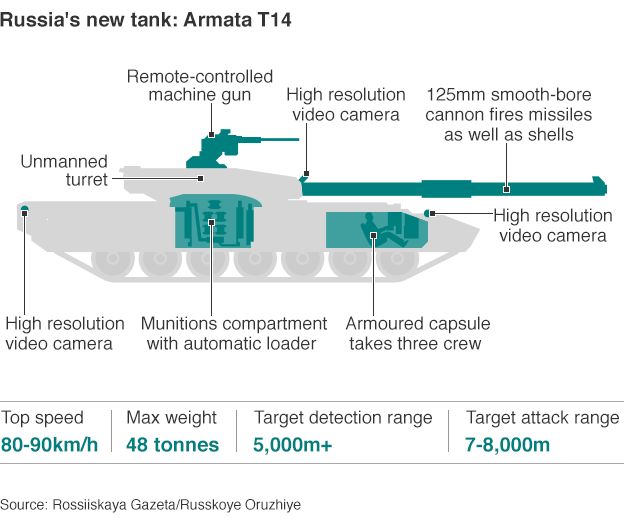 How Potent Are T-14 Armata Tanks?
The Armata tanks have a wide spectrum of next-generation features. These features include unmanned turret, better armour, modern weapons, systems to control fire and also some essential crew facilities.
Is France The New Best Friend Of India As Russia Takes A Back Seat?
It is equipped with the 2A82-1M 125 mm smoothbore cannon with incredible muzzle energy. It can fire 10-12 rounds per minute and has a maximum effective penetration range of 8 km. This cannon can carry and fire a large range of weapons including guided missiles and anti-tank shells.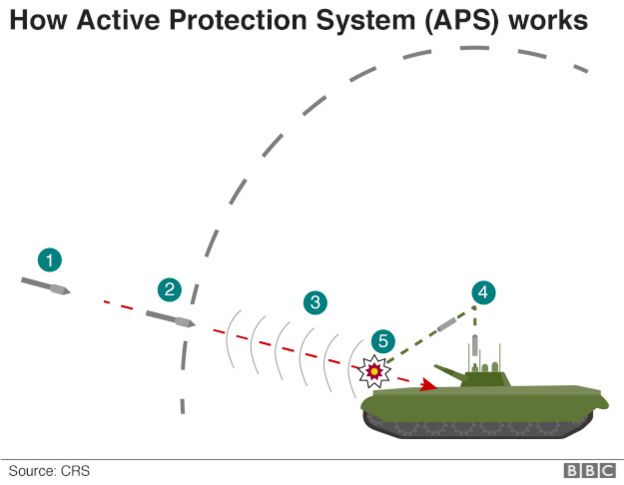 The enemy launches weapon at the tank
Sensors detect an incoming threat
Tracking radar calculates impact point
Active Protection System (APS) launches countermeasure
Countermeasure destroys targe
The Armata Tanks are equipped with Active protection systems (APS) which is set to pose a massive problem for a whole generation of anti-armour weapons including the Javelin guided missile. APS takes a whole new approach. It is essentially an anti-missile system for tanks, with radars capable of tracking the incoming anti-tank missile, and projectiles that are launched to disrupt or destroy it.