US, South Korean, and Japanese Naval forces conducted a trilateral anti-submarine warfare drill in the East Sea on September 30. These drills are seen as a warning to North Korea in the wake of its rising belligerence in the region.
---
The drill came just one day after North Korea launched two ballistic missiles toward its eastern waters, totaling three in a week. The fact that this trilateral anti-submarine exercise was held for the first time in five years gave it additional significance.
The one-day exercises have not been held since 2017 because the previous progressive South Korean administration wanted to strengthen inter-Korean ties and promote disarmament discussions between Pyongyang and Washington, which have been stuck since 2019.
In a statement, the South Korean Navy stated that the exercises were intended to strengthen its capacity to respond to the growing submarine threats from North Korea. The US Navy said the drills would improve tactical and technical coordination and interoperability between the three nations.
The exercises included the USS Ronald Reagan aircraft carrier, the 9,800-ton guided missile cruiser USS Chancellorsville, the 6,900-ton Aegis-equipped destroyer USS Barry, the 4,400-ton South Korean destroyer Munmu the Great, and the 5,100-ton Japanese tanker Asahi.
According to the South Korean defense ministry, the training focused on locating, identifying, and tracking North Korean submarines capable of launching SLBMs. 
Days before the drills, a US-based think tank suggested that North Korea could be preparing to launch a new submarine that could fire ballistic missiles, citing data from commercial satellite photography. 
The Kim Jong-un regime was widely believed to be planning to fire submarine-launched ballistic missiles (SLBM) in direct opposition to the joint exercise. However, the authoritarian state chose to fire three short-range ballistic missiles in less than a week.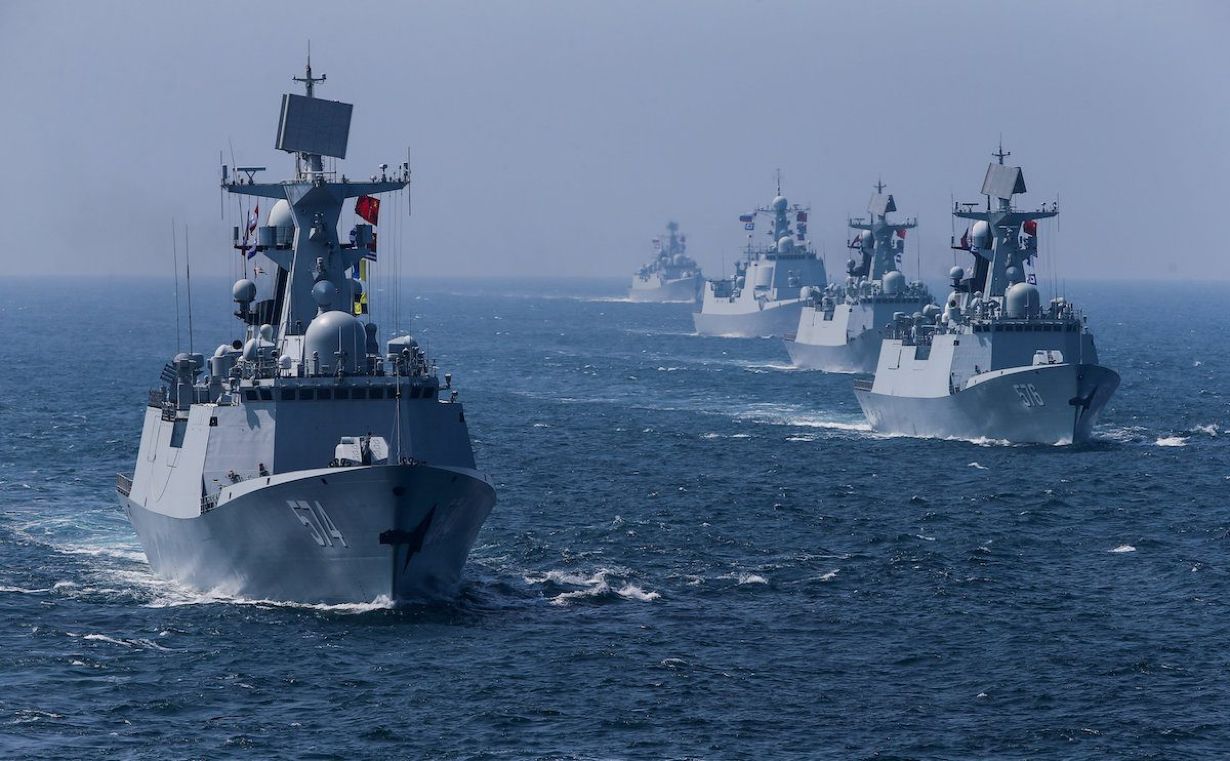 North Korea's Nuclear Threat
This year, North Korea conducted a record number of missile tests while resolutely rejecting calls from the United States and South Korea to resume nuclear negotiations. 
In an apparent reference to military exercises between the United States and South Korea and economic sanctions against Pyongyang, North Korea has stated that it will not return to talks unless the United States abandons its hostile actions.
Furthermore, in a move that demonstrated its increasingly assertive nuclear strategy, North Korea adopted a new law earlier this month that permitted the preemptive use of nuclear weapons in certain circumstances.
According to some commentators, North Korea would ultimately seek to enter into arms control negotiations with the United States to obtain sanctions relief and other concessions in exchange for partially abandoning its nuclear capacity.
On September 29, North Korea launched two short-range ballistic missiles into the sea. This happened shortly after US Vice President Kamala Harris returned from a trip to South Korea. During her visit to Seoul, she highlighted the "ironclad" US commitment to defend its partners in Asia.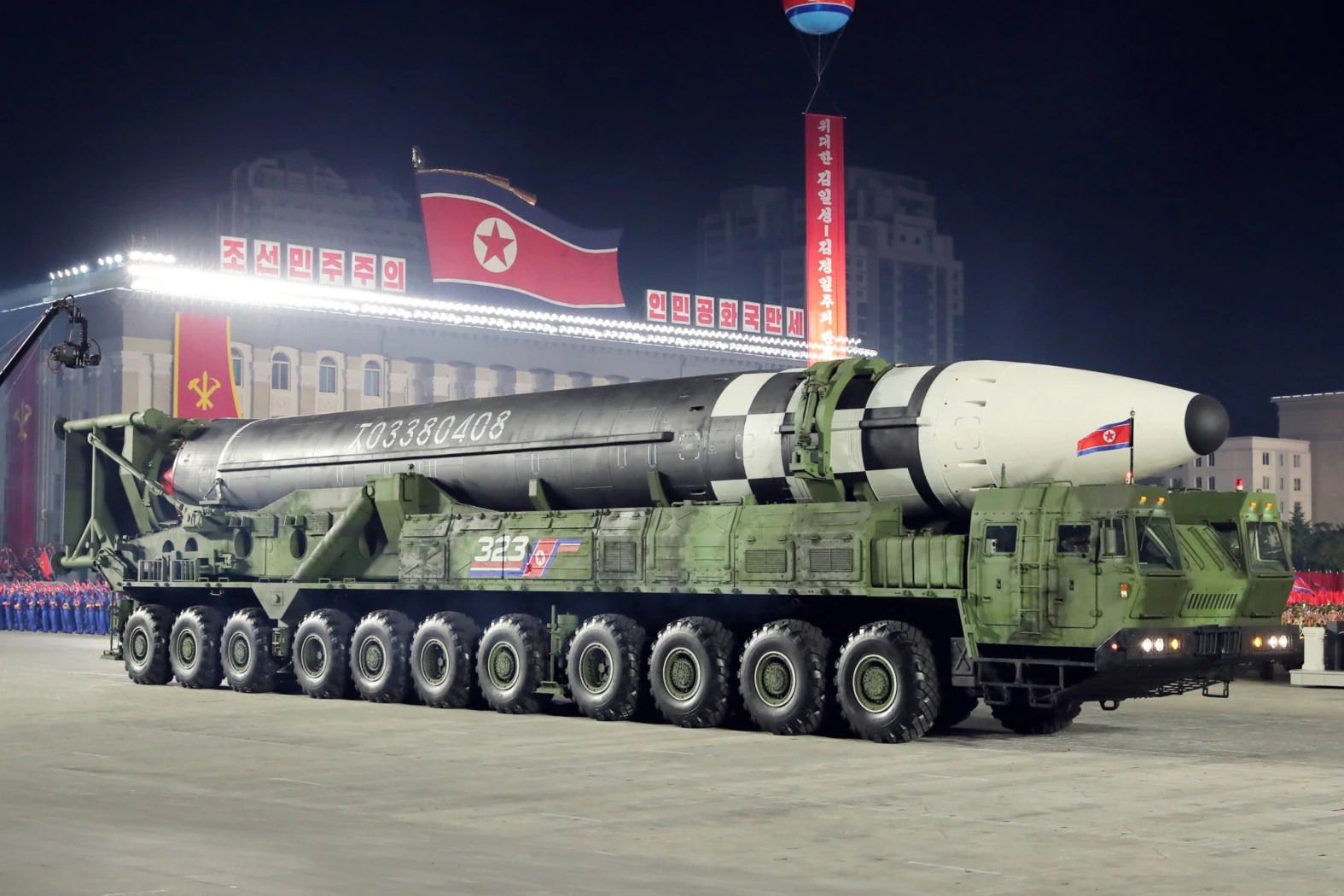 Harris referred to the North Korean missile launches as provocations intended to "destabilize the region" and stated that the US and South Korea are still dedicated to the "complete denuclearization" of the North.
Nevertheless, this week, North Korea launched three rounds of missiles, continuing a record pace of weapon tests as it pushes to increase the size of its arsenal and put pressure on the United States to recognize it as a nuclear power. 
"The South Korean military detected two short-range ballistic missiles fired from Sunchon, South Pyongan province, toward the east coast between 8:48 pm [11:48 GMT] and 8:57 pm [11:57 GMT] … Amid strengthened surveillance and vigilance, our military maintains full preparedness while working closely with the US," said the United States Joint Chiefs of Staff.
Japan also recently stated that North Korea fired a missile. Harris was in Japan when North Korea launched two short-range ballistic missiles, which are thought to have fallen outside Japan's exclusive economic zone, stretching 200 nautical miles (370 kilometers) from its shore, according to state defense minister Toshiro Ino. 
According to observers, North Korea may have fired KN-23 missiles, which can conduct "pull-up" maneuvers. According to unnamed sources cited by South Korea's Yonhap news agency, the weapons may have been launched from mobile launchers.
In conclusion, the US and its allies will need to work together to strengthen their defenses in the region in response to the mounting danger from North Korea.