Within days of confirmation by the UK Defense Secretary that the country had sent long-range Storm Shadow cruise missiles to Ukraine, its first use had already been recorded and widely shared on social media. 
A missile attack on the Luhansk region in the eastern Ukrainian region on May 12 was carried out by Anglo-French-made Storm Shadow cruise missiles, the representative office of the Lugansk People's Republic in the Joint Center for Control and Coordination of Issues Related to War Crimes of Ukraine reported on its Telegram channel.
"According to updated information, on May 12, 2023, during a rocket attack on the city of Luhansk, the armed formations of Ukraine used two Storm Shadow cruise missiles (English-French production) and one anti-aircraft missile ADM-160B MALD (US production)," the publication was quoted by RIA Novosti.
Initially, Russian officials in the Luhansk region stated that the Armed Forces of Ukraine used the Ukrainian "Thunder-2" or the "Grom-2" tactical missiles. However, despite official confirmations, social media was abuzz with rumors that the Storm Shadow had been put to use.
Military experts said that the Storm Shadow had already been used or would be used shortly in east Ukraine, which recently suffered missile strikes launched by the Armed Forces of Ukraine (AFU).
#BREAKING: Alleged fragments of the STORM SHADOW Cruise Missile used by Ukrainian Armed Forces, found at missile strike sites in the city of Luhansk.#Luhansk #Ukraine #Russia #storm_shadow #UK #Missile #StormShadow pic.twitter.com/M8jfBo6S1P

— EurAsian Times (@THEEURASIATIMES) May 13, 2023
In addition, the debris of an ADM-160B Miniature Air Launched Decoy (MALD) was also discovered. These decoys are used to bait enemy air defenses while launching attacks.
The Ukrainian army has started 'shaping' military operations in anticipation of the eagerly expected counteroffensive against the Russian forces. The "shaping" refers to targeting targets like artillery systems, command and control centers, and ammunition stores to prepare the terrain for advancing Ukrainian infantry.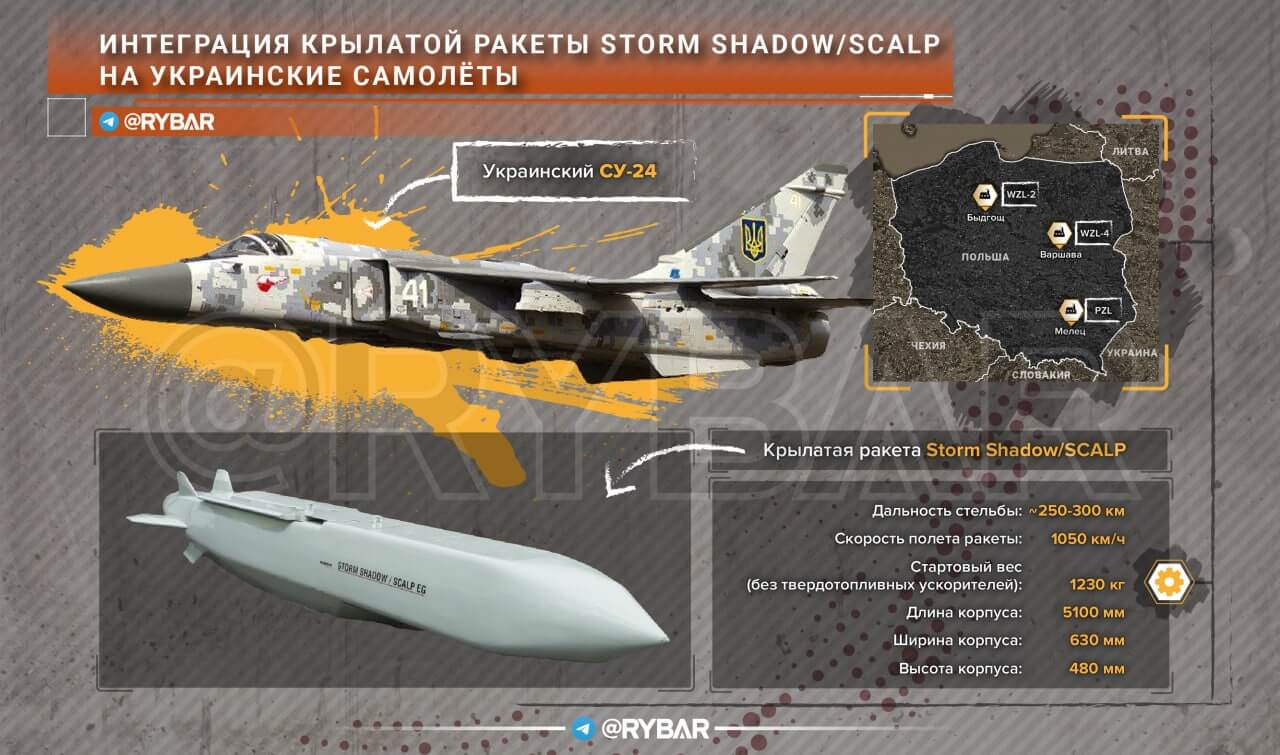 The use of Storm Shadow missile comes after the Kremlin issued stern warnings against using these missiles, with officials warning Kyiv of "consequences" if the missiles were used against Russian positions.
Although Kyiv had promised that the Storm Shadow wouldn't be used to hit Russian territory, the territory that has been occupied by Russia since 2014 is not expected to cover that assurance.
The moment when you realize that the distance from the front line to the warships carrying Kalibr missiles in Sevastopol Bay is 298 km 700 meters. pic.twitter.com/LUaVL5O2GD

— Defense of Ukraine (@DefenceU) May 12, 2023
Ukraine's Ministry of Defense (MoD) recently posted a photo of Ukrainian President Volodymyr Zelensky and British Prime Minister Rishi Sunak in an aircraft laughing together.
The tweet reads, "The moment when you realize that the distance from the front line to the warships carrying Kalibr missiles in Sevastopol Bay is 298 km 700 meters", hinting at a possible target.
Ironically, the attack comes right after a renowned Russian military expert stated that Russian defense systems had demonstrated their ability to shoot down the Storm Shadow missile in Syria.
Storm Shadow To Bolster Ukraine's Capability 
The Storm Shadow missile can destroy fortified buildings, bunkers, and other stationary or moving targets, including command and control centers, airports, ports, and power plants.
The missile's navigation system incorporates terrain reference, satellite navigation (GPS), and inertial navigation systems and has near-stealth characteristics due to a low observable shape.
The missile may be set up before launch, allowing for "fire and forget" operations. The launch aircraft can fly around and escape before hostile surface-to-air missile (SAM) tracking systems can find it. Using satellite navigation systems and topographical mapping, it navigates itself to the target area in a semi-autonomous manner.
This is the longest-range missile delivered to Ukraine, with a range of 155 miles (almost 250 km).
Military experts have emphasized that it will pose a massive challenge to Russia, especially as it braces for an imminent Ukrainian counteroffensive. They believe that Ukraine would use these long-range missiles in tandem with their advance on the ground after making enemy positions more vulnerable.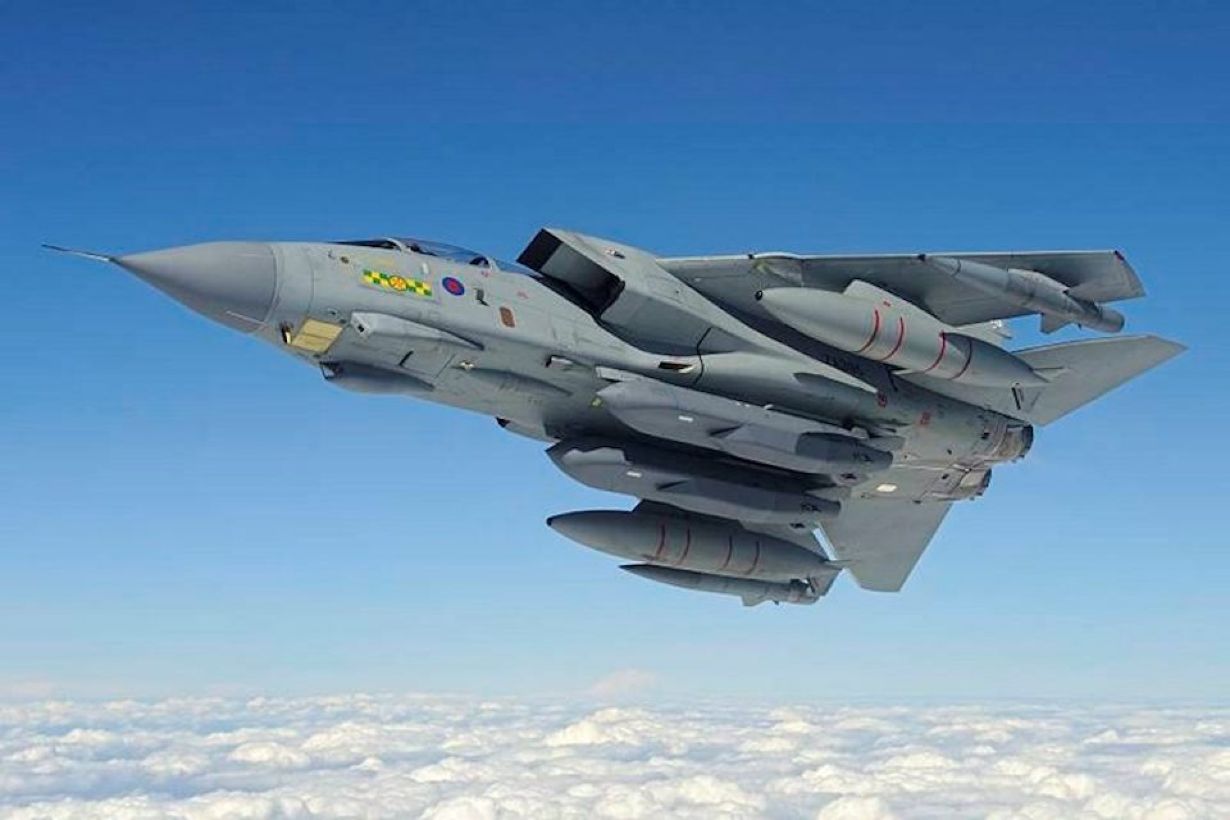 A retired colonel in the US Army, Gian Gentile, who has served in the war in Iraq, was quoted saying – as Ukrainian troops will be able to attack Russian soldiers and command centers far into Moscow-held territory in eastern Ukraine, the lethal missiles might prove disastrous for Russia's war efforts.
In preparation for the anticipated counteroffensive by Ukraine, Gentile predicted that Russian troops would be "shaking in their boots" in fear because of the Storm Shadow missiles, US-supplied HIMARS rocket systems, and armored combat vehicles that can demolish tanks.
With the Ukrainian counteroffensive now getting underway, the first evidence of the Storm Shadow usage could further rattle the Russian military and trigger a strengthening of air defenses in the Ukrainian territory (like Luhansk) that remains under Russian control.