Morocco has reportedly decided to send military aid to Ukraine after the US secretly convinced Rabat to transfer spare parts for T-72 tanks to Kyiv. If true, this would make Morocco the first African country to provide military assistance to Ukraine.
---
On December 6, 'Africa Intelligence,' a leading publication about African government and corporate affairs, reported that Washington convinced Morocco to deliver spare parts for T-72 tanks to Ukraine through secret diplomacy.
The Royal Moroccan Armed Forces have several dozen T-72B/BK-type tanks purchased from Belarus between 1999 and 2001. These include 136 T-72B and 12 T-72 BK tanks.
Apart from that, Morocco has a massive arsenal of tanks sourced from various manufacturers, which include 384 American-made M1A1 and M1A2 Abrams, 150 Sino-Pakistani VT-1A Al Khalid tanks, as well as hundreds of American M48 and M60 Pattons, and 116 Austrian SK-105 tanks held in reserve.
As per reports, Ukraine had asked Morocco for spare parts for its T-72 tanks in 2015, which is not the first time Kyiv will engage with Rabat on this issue.
However, the present time is different, as the alleged transfer of spare parts will be happening amid Russia's invasion of Ukraine, placing Morocco on the side of Ukraine in the ongoing conflict, which is a position Rabat was trying to avoid until recently.
Initially, Rabat tried to maintain a neutral stance by abstaining during the UN General Assembly's March 2022 vote to deplore Russian aggression in Ukraine. Morocco was among the 25 out of 54 African states that abstained or did not vote in that UN resolution.
In recent years, the African continent has been Russia's foreign policy priority, with Moscow establishing new ties and refreshing its alliances formed during the Cold War when the former Soviet Union supported socialist movements across Africa.
After the Soviet Union's disintegration in 1991, it mainly withdrew from Africa. However, since around 2007, Russia has been increasing its political, military, and other economic involvement in the continent.
The Kingdom of Morocco has close commercial ties with Russia, with the former being the latter's largest trading partner in Africa. This explains why Rabat may have hesitated to jeopardize its relations with Russia over a conflict far away in Eastern Europe.
That said, the latest development of Morocco, having reportedly agreed to send Ukraine spare parts for tanks, may come as a setback for Moscow, which is regarded as one of the major geopolitical players on the African continent.
However, it is essential to note that Morocco has historically been close to the US, with the former being one of the first countries to recognize the United States in 1777.
Algeria-Morocco Tensions And Rabat's Shifting Stance On Russia-Ukraine War
The formal agreement signed between Morocco and the US following the end of the American War of Independence in 1786 is described as "the longest unbroken relationship in US history" by the US State Department.
Also, Morocco was designated as a crucial US non-NATO ally in 2004.
Reports suggest relations between Morocco and the US have generally remained warm throughout the past 250 years. Morocco maintained a neutral position during the Cold War but was clearly aligned closer to the US and the West.
In the initial weeks of the ongoing Russia-Ukraine war, Rabat tried to take a neutral stance, but that shifted later, with Morocco attending the April summit on defending Ukraine held in Germany and chaired by the US Secretary of Defense Lloyd Austin.
That said, Russia's clout in Africa is not to be undermined. Shortly after Morocco attended the summit, the Russian Foreign Minister Sergei Lavrov visited Morocco's nemesis Algeria, where he declared that both Russia and Algeria "see eye to eye on all key issues of international politics."
Tensions between Algeria and Morocco have been growing lately, resulting in the former severing its diplomatic ties with the latter in August 2021.
The two North African countries disagree about the political status of the Western Sahara, which Morocco claims. An independence movement in Algeria, known as the Popular Front for the Liberation of the Saguia el Hamra and Rio de Oro (Polisario Front), comprising the indigenous Sahrawi tribe, asserts a claim on the land.
Western Sahara is under Morocco's occupation after the Kingdom of Morocco annexed it in two stages in 1976 and 1979. However, it is not considered a legal part of Morocco according to International Law.
Nevertheless, former US President Donald Trump recognized Morocco's Western Saharan territory as a quid pro quo for Rabat normalizing its relations with Israel as part of the historic Abraham Accords in 2020.
In response to Morocco's bonhomie with Israel and the US, Algeria has been cultivating closer relations with Russia, providing Moscow a foothold within the Northern African region.
Therefore, the shift in Morocco's stance on the war in Ukraine must also be viewed in the context of its regional rivalry with Algeria, which happens to be one of the biggest global customers of Russian weaponry.
Arms Race In North Africa Fueled By US And Russia 
Algeria has historically had close defense ties with Moscow, dating back to the Soviet era, and those ties have only strengthened in recent years.
In 2006, Russian President Vladimir Putin wrote off Algeria's $4.7 billion Soviet-era military debt in return for a promise to purchase $7.5 billion in new Russian weaponry in the future. Eventually, Algiers became Russia's third largest customer, thanks to the rise in Algeria's oil and natural gas revenues.
Therefore, the Algerian Air Force's combat aircraft inventory comprises only Russian-made aviation platforms, including MiG-29 multirole fighters, Su-24 attack aircraft, Su-30 air superiority fighters, and Mi-17, Mi-24, and Mi-28 attack helicopters.
Also, satellite imagery surfaced in August, suggesting that Algeria may have acquired the Russian-made S-350 'Vityaz' air defense system, which, so far, is known to be operated only by the Russian military, meaning Algeria could be the first foreign customer of this system.
So far, there is no official confirmation from Algeria or Russia about selling this air defense system.
Algeria had deployed these alleged S-350 systems near the border with Morocco. It deliberately leaked the satellite imagery to send a message to Morocco after its recent purchase of the Barak MX air defense system from Israel Aerospace Industries (IAI).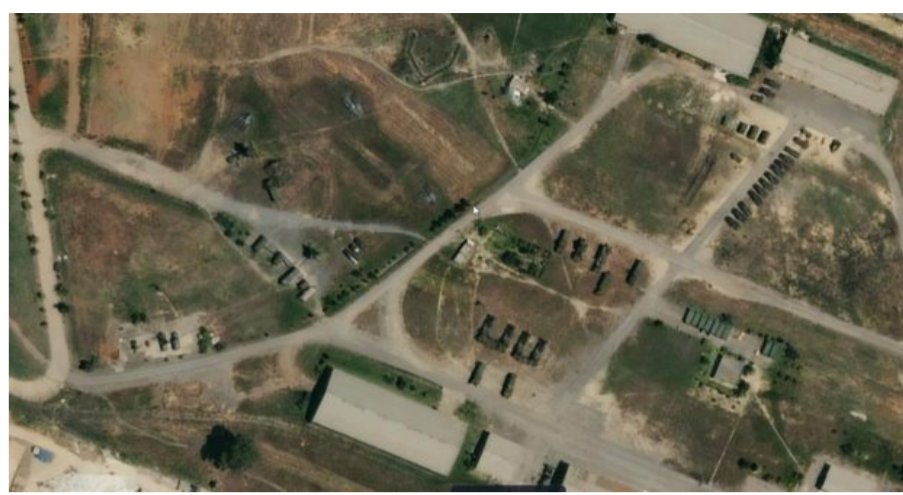 Furthermore, Algeria is also in line to receive Russia's most advanced Su-57 fifth-generation fighter aircraft. In November 2020, Russia's Sputnik News reported that Algeria signed a contract to purchase around 14 Su-57s for nearly $2 billion, with the deliveries expected to begin by 2025.
Meanwhile, Morocco is also trying to bolster its airborne systems by investing heavily in American-made fighter jets and helicopters.
In 2019, Rabat signed a contract for 25 F-16C/D Block 72 aircraft, with the deliveries to the Royal Moroccan Air Force expected to begin by 2025. In addition, the US also agreed to upgrade Morocco's existing F-16s to a more advanced F‑16V Block 52+ configuration at an estimated cost of $4.8 billion.
In June 2020, Morocco signed a contract with Boeing to acquire 24 AH-64 Apache helicopters, with deliveries expected to start in 2024.