For the first time, the US Air Force (USAF) provided details about the scope and scale of the acquisition of the Next-Generation Air Dominance (NGAD) stealth fighter jets and advanced drones that will be paired with them.
The USAF Secretary Frank Kendall said on March 7 that the service is planning to field 200 NGAD fighters and 1,000 drones, known as Collaborative Combat Aircraft (CCAs), a "nominal quantity," which is expected to serve as a first tranche.
These CCAs will be paired with the NGAD and F-35 stealth fighter jets, wherein each manned fighter will reportedly fly with a pair of CCAs, or what could also be called an autonomous wingman.
"This figure was derived from an assumed two CCAs per 200 NGAD platforms and an additional two for each of 300 F-35s for a total of 1,000," Kendall explained during a keynote address at the 2023 Air and Space Forces Association's Warfare Symposium in Aurora, Colorado.
Kendall and the USAF's Assistant Secretary for Acquisition, Technology & Logistics, Andrew Hunter, offered additional details about this issue at a subsequent media roundtable.
"The DAF [Department of the Air Force] is moving forward with a family of systems for the next generation of air dominance," Kendall said in his speech. "That will include both an NGAD platform and the introduction of uncrewed collaborative aircraft to provide affordable mass and dramatically increased cost-effectiveness."
Drones To Team Up With NGAD, F-35 & B-21 Raider
The NGAD platform referred to by Kendall in his speech is a sixth-generation stealthy manned fighter jet currently under development. Its primary role will be air dominance, but it will also have the ability to strike ground targets.
Much more than a 'new fighter,' NGAD is a broad initiative aimed at creating a 'system of systems that will include unmanned drones, manned jets, and a new generation of networking technologies.
Kendall had described the NDAD initiative saying, "NGAD must be more than just the next crewed fighter jet. It's a program that will include a crewed platform teamed with much less expensive autonomous un-crewed combat aircraft, employing a distributed, tailorable mix of sensors, weapons, and other mission equipment operating as a team or formation."
It is also important to note that the figure of '200 NGAD' fighter jets is roughly equivalent to the size of the USAF's fleet of F-22 Raptor fleet, which the service intends to phase out, clearly implying that the NGAD would replace the Raptors.
Also, EurAsian Times has covered in detail earlier how the USAF is using the F-22 Raptor as a stop-gap solution to test new technologies being developed under the NGAD program.
The figures provided by Kendall also suggest that the USAF is eyeing a concept of operations (CONOPS) entailing two CCAs per manned fighter jet, at least to begin with.
"This isn't an inventory objective, but a planning assumption to use for analysis on things such as basing, organizational structures training, range requirements, and sustainment concepts," Kendall noted in his keynote speech.
He further expanded on this at the subsequent roundtable, saying: that the figures are "somewhat arbitrary," but "we put that on the table as a way to basically structure that around what we think is a reasonable first tranche, reasonable ratio. We'll learn as we go."
The USAF has previously said that it expects the CCAs, at least initially, to be designed to work collaboratively with manned fighter jets. While Kendall notably only mentioned the under-development NGAD fighter jet and the fifth-generation F-35 Joint Strike Fighter (JSF) in his keynote address, reports suggest the possibility that CCAs could be paired with other older non-stealthy fighter types like the F-15 and support platforms like tankers and airlifters.
Kendall also discussed the idea of CCAs teaming with B-21 Raider stealth bombers at the roundtable discussion while noting that while the USAF did consider something like this and that "something with comparable range and meaningful payload that would go with B-21 didn't turn out to look very cost-effective."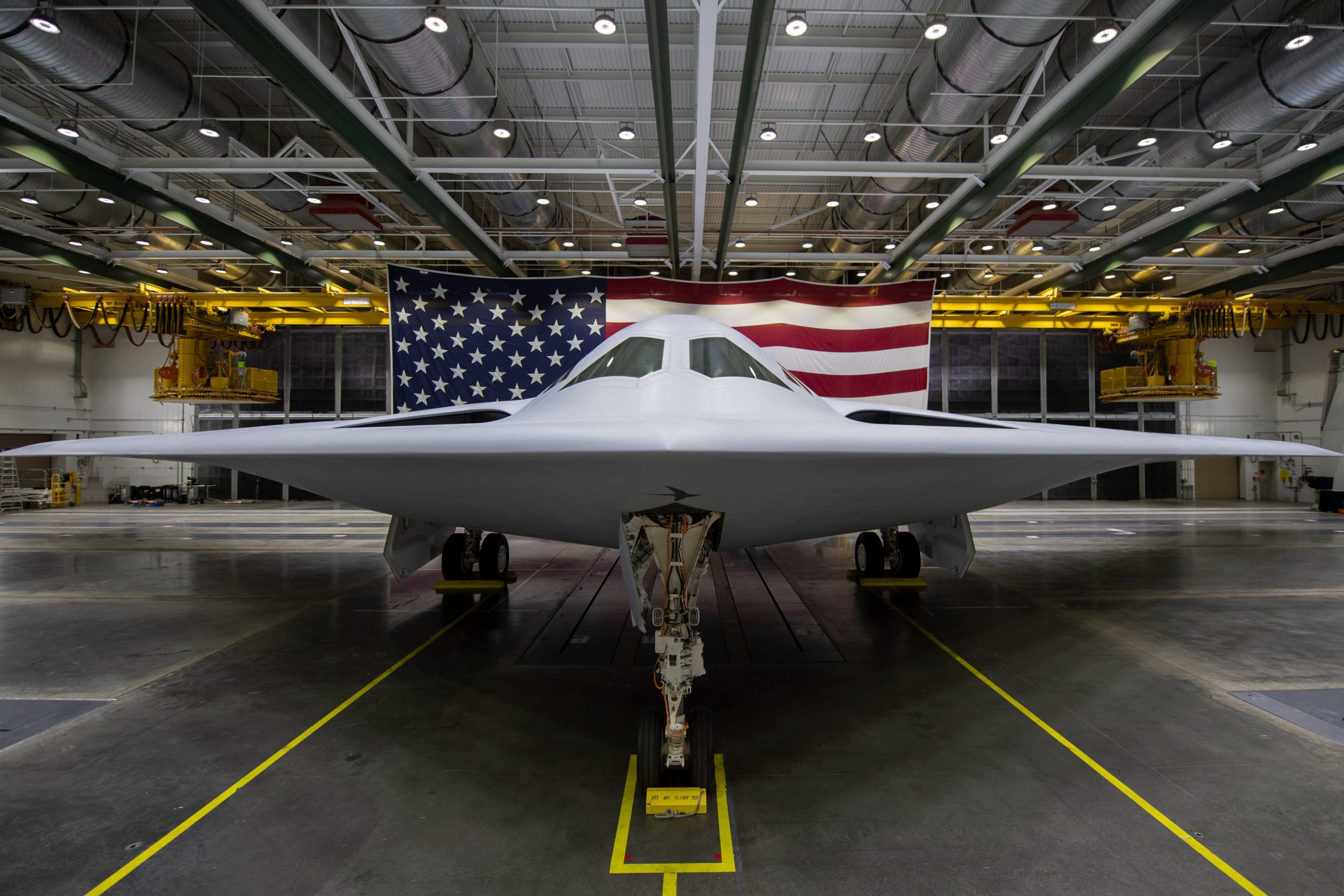 He further said that "there might be ways in which the CCAs could be coupled with B-21s, although they'd have to be forward based some degree to do that," considering the significant operational range that the B-21 is said to have.
USAF Wants To Buy A Large Number Of Cheap CCAs
To put into perspective, the proposed acquisition of 1,000 drones is larger than the USAF's fleets of manned fighters, such as F-22 Raptor, F-15E Strike Eagle jets, and A-10 Warthog ground attack aircraft combined, in terms of the total number of aircraft.
1,000 CCAs also exceed the number of MQ-9 Reapers the USAF currently possesses by more than three times.
The rationale behind such a large number of CCAs is to save the cost, according to Kendall, who explained that CCAs are only expected to have capabilities for a limited number of mission sets and, therefore, need not be very expensive, unlike manned fighter platforms which could make the USAF "unaffordable" if the service continued to acquire only the current generation of fighters such as F-35 and F-15EX, as well as future NGAD combat jets.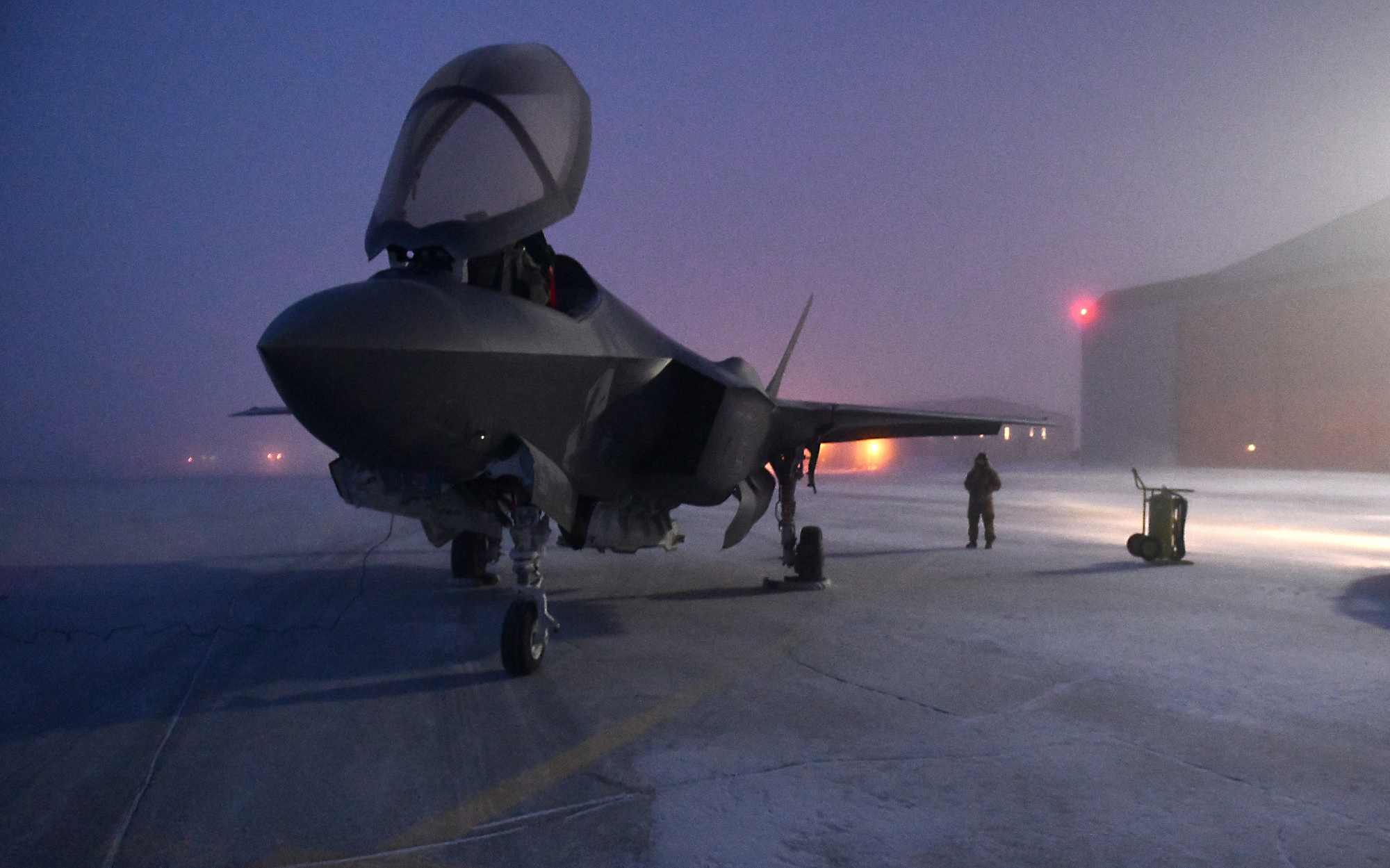 "We're shooting for [a] CCA to be a fraction of the cost of an F-35," Kendall said at the roundtable without offering further granular details about expected costs. "One of my motivators… in initiating the CCA program was the affordability of the Air Force."
"If we ask for too much [of the CCAs], we're gonna get bogged down trying to get what we need," he further added while noting that the drones need not be "gold-plated" to provide important additional operational advantages.
"One way to think of CCAs is as remotely controlled versions of the targeting pods, electronic warfare pods, or weapons now carried under the wings of our crewed aircraft," Kendall said in his address. "CCA will dramatically improve the performance of our crewed aircraft and significantly reduce the risk to our pilots."
What Types Of CCAs Will The USAF Acquire?
Kendall also highlighted the work done through the US Defense Advanced Research Project Agency's (DARPA's) Air Combat Evolution (ACE) program and the development of an advanced stealthy loyal wingman drone for the Royal Australian Air Force (RAAF) by Boeing's Australian division.
The ACE program aims to enhance trust in combat autonomy through human-machine collaboration in aircraft dogfighting, which involves the application of currently available Artificial Intelligence (AI) technologies to dogfight problems in experiments.
As part of this, the USAF's bespoke version of the F-16D testbed platform called the X-62A or VISTA (Variable In-flight Simulator Test Aircraft), which until recently was used solely for replicating the performance of other aircraft types, has been modified and upgraded to perform AI-controlled flights.
While the stealthy loyal wingman drone developed by Boeing Australia is known as the MQ-28 Ghost Bat, the USAF, through the Department of Defense (DoD), is known to have acquired at least one drone type for testing purposes.
The Ghost Bat is 11.7 meters long and 7.3 meters wide, with a range of more than 2,000 kilometers and the ability to fly at subsonic speeds.
It uses AI to assist both manned and unmanned aircraft in mid-flight and is said to be capable of operating autonomously alongside existing manned fighter jets while keeping a safe distance from them, as well as performing teaming operations.
The drone will come equipped with a senor suit enabling it to perform tactical early warning and intelligence, surveillance, and reconnaissance (ISR) missions.